See how this python ruthlessly devour a crocodile in epic battle
- Footage of a battle between a snake and a crocodile has amazed social media
- They were intertwined in a five-hour-long battle
- In the end, the snake was the ruthless winner
This video of a snake mercilessly killing a crocodile is quite gruesome. According to the people who witnessed the scene, the battle between both animals lasted about five hours.
READ ALSO: Lagos NYSC camp allegedly forced corp members to sleep outside due to overcrowding
The snake, which looked like a python, started wrapping itself around the crocodile, which fought back tirelessly, but to no avail. The first one won the vicious battle.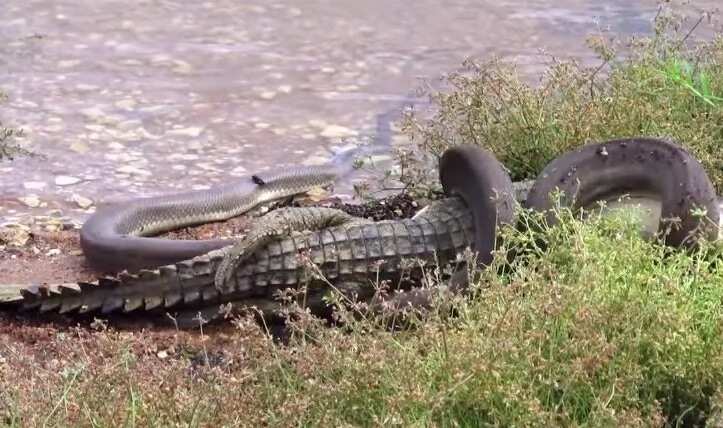 READ ALSO: Man caught stealing plantain from farm in Bayelsa state
The "battle of titans" happened on the Australian outback, right on the edge of a river. As soon as the snake emerged victorious, it dragged its victim ashore, and ate it in less than fifteen minutes.
Watch this video below:
Source: Legit.ng