When VIO stops you to check your papers, just SHOW them this (photo)
The Vehicle Inspection Unit officials have been tasked to ensure that only roadworthy vehicles are allowed on roads.
If a driver defaults, he/she can attract hefty punishments. VIO officials will check to determine if your vehicle is roadworthy.
However, Dr Joe Abah, the Director-General, Bureau of Public Service Reforms, has revealed an interesting memo that will stop drivers from being harassed unjustly.
He tweeted this circular:
Below is a picture of the memo: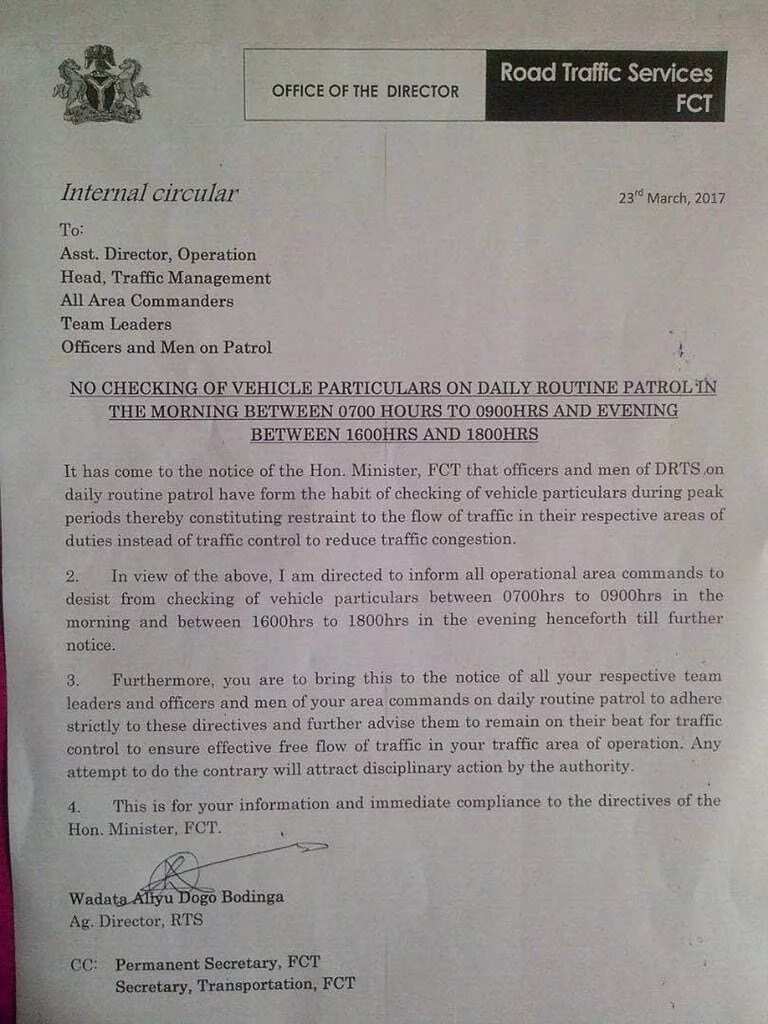 The circular makes it clear that VIO officers have no business checking vehicles between 7am-9am and 4pm-6pm.
READ ALSO: FRSC recalls drunk officials caught sleeping while on duty
Meanwhile, the Federal Road Safety Commission (FRSC) has posted a list of documents ever Nigerian driver must have to avoid been penalized or their vehicle been impounded.
Legit.ng compiled a full list. Your driver's license is one must have by every driver. To get one you should apply to the FRSC office, undergo a mandatory driving test and pay a token.
Watch a Legit.ng video on how to save below:
Source: Legit.ng