Dencia indicates political intention, plans to be president
- Nigerian-Cameroonian singer and bleaching expert Dencia has indicated her intention to contest as for the presidential position
- She unveils some of her manifesto which she intend to embark on with immediate effect.
-Dencia calls out President Buhari on his latest London trip to seek medial attention
Cameroonian- Nigerian singer and skin bleaching expert Dencia has reveal her political ambition.
Legit.ng had reported earlier that the singer bashed President Muhammadu Buhari for travelling back to London for medical treatment.
READ ALSO: Davido shares first photos of his daughter, Hailey Adeleke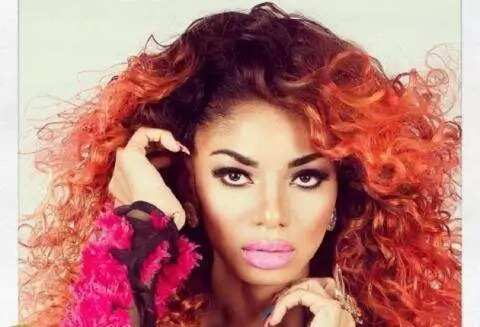 She also blasted Zimbabwean president Robert Mugabe and the newly elected France president Macron.
Dencia is planning to become the president of her country in 15 years.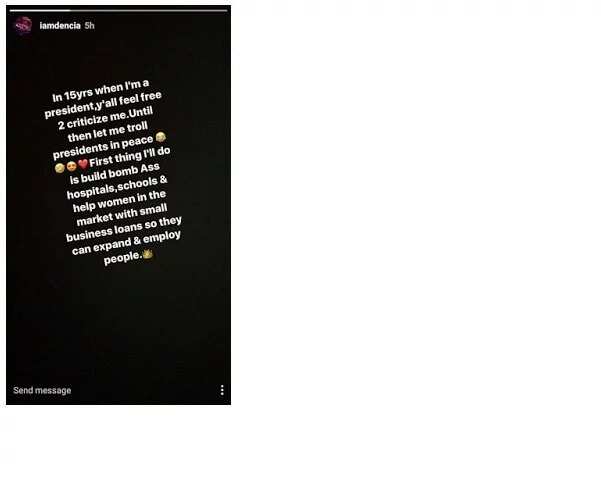 The bleaching expert took to her Snapchat account to express her political ambition and what she will attend to with immediate effect on assumption of office.
Will you cast your vote for Dencia to be the first female president?
Come 2019 presidential election, who will you vote for between President Buhari and Governor Ayo Fayose of Ekiti
Source: Legit.ng