BREAKING: Senate reads President Buhari's letter saying his vacation period is indefinite
- President Buhari's letter to the Senate says Vice president Osinbajo will remain in acting capacity until his return
- The letter also says the president cannot determine the date of his return because only his doctors can clear him for return
- The trip, President Buhari says, is a follow-up to an earlier one made in January 2017
- For more reports on President Buhari's health, please visit: https://www.legit.ng/tag/buhari-news.html
The Nigerian Senate has read a letter from President Muhammadu Buhari on his travel to the United Kingdom for medical check-up.
The letter read was read by Senate president Bukola Saraki during plenary on Tuesday, May 9.
READ ALSO: Soldiers hold Borno deputy governor 'hostage', threaten to kill him (photo)
In the letter, the President said he had no definite date for his return as his doctors would be the ones to determine his return date.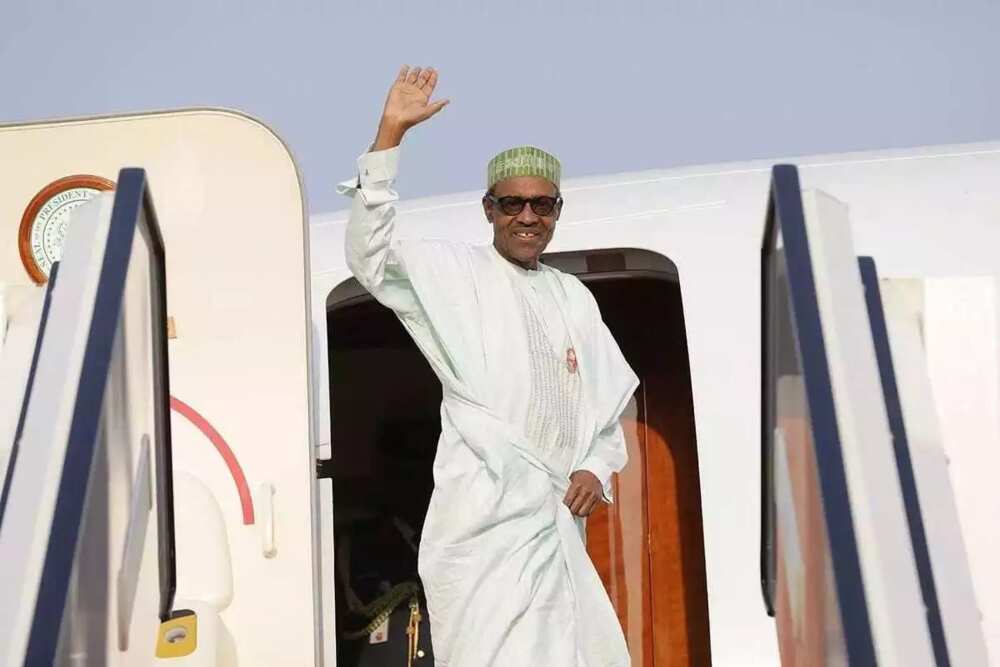 President Buhari said his trip to the UK is for a medical follow-up to his initial treatments and tests from his earlier trip to London.
The letter said length of the President's stay in London will be determined only by his doctors.
READ ALSO: Osinbajo reveals secret Buhari told him after release of Chibok girls
Acting president Prof Yemi Osinbajo is expected to continue to coordinate the affairs of the country until President Buhari is allowed to return to Nigeria by his doctors.
There was however a moment of drama after the letter was read when a senator, Mao Ohabunwa faulted the position given to Osinbajo in the letter.
Ohabunwa raised a point of order noting that there is no provision in the Nigerian constitution for a coordinating vice president as stated in the President's letter.
Meanwhile, Legit.ng reported earlier that the Presidency has expressed disappointment in the submissions of the New York Times in its report on the latest medical trip of President Muhammadu Buhari to the United Kingdom.
Personal Assistant to President Buhari on new media Bashir Ahmad denied that there is a vacuum in the leadership of the country as indicated in the report.
According to him, the vice president Prof. Yemi Osinbajo is now the acting president because President Buhari properly handed over to his deputy.
Watch this Legit.ng TV video of Nigerians sharing their opinion on the emergence of President Buhari's 2019 posters in Abuja
Source: Legit.ng