NPower recruitment process and requirements in 2018
If you are interested in the latest information on 2018 NPower recruitment, the information below will be extremely useful. You will learn about the current requirements, updates, and recommendations for successful registration.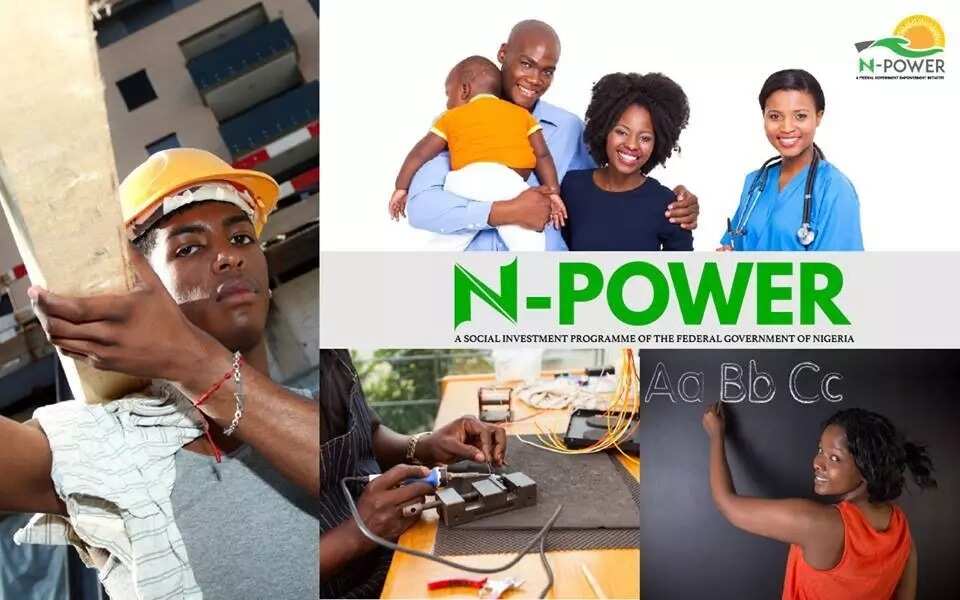 It's reasonable to review regularly the news on the official website. Its address is www.portal.npower.gov.ng. There you may find out about the start of the recruitment process in a due time. This is the most reliable source where users may always read the latest information.
The N-Power Programme was created for improving the lives of the Nigerian population. The federal government uses this instrument to reinforce economic and social conditions.
Participants of the modular courses receive fundamental knowledge and practical skills in those fields that will be useful for finding a job and building a successful career. N-Power promotes economic diversification and provides students with skills at the world-class level. Graduates develop progressive innovations, create favorable conditions on the world and domestic market.
READ ALSO: Roles and functions of the National Directorate of Employment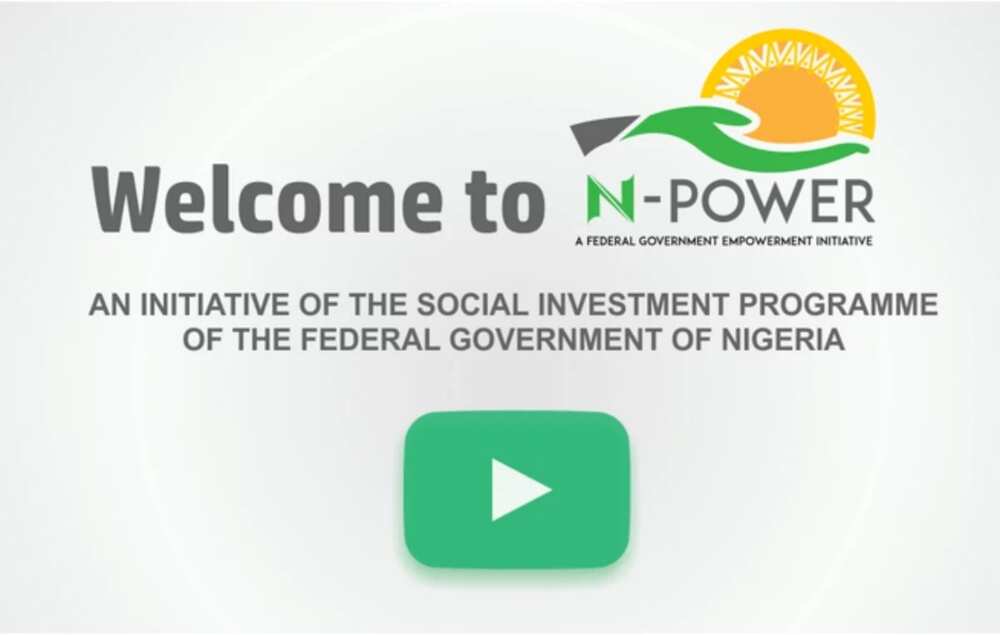 Basic requirements for N-Power recruitment
The N-Power administration is trying to make its programs widely available to a large number of Nigerian citizens. However, there are some requirements that should be met in order to participate in training. First of all, your age should be 18-35 years. In addition, increased attention is paid to the following factors:
Sincere interest in that field of activity which you are preparing for.
Successful passing of tests.
Ability for going beyond the zone of comfort and self-improvement.
The desire to use the natural talents to become the best version of the person you may be.
If you are interested in graphics and animation basic illustration skills will become an advantage.
Candidates wishing to write scripts should have analytical skills and creative vision.
An important quality is the ability to solve problems and not give up on the difficulties.
You must like to learn. Teachers shouldn't push the knowledge into your head. Self-study means the responsibility for the processing of the provided information.
Also, it's desirable to be attentive to detail. Remember that there are no little things. Even the smallest of them is important.
Despite the fact that serious demands are made on students and they should show full dedication, each of them can always count on the support of mentors. Management assumes responsibility for providing useful skills and knowledge. You can expect the received education to become a reliable foundation for building a career.
Graduates must have a minimum of a Bachelor's degree or Higher National Diploma (HND) from NUC accredited educational institution.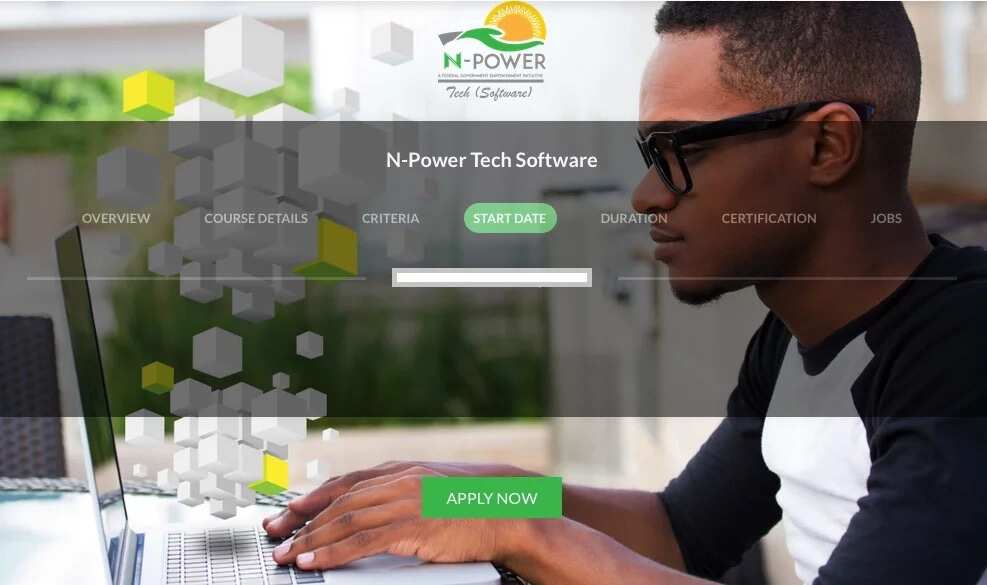 N-Power recruitment process
In many ways, the process of recruiting depends on the program in which you want to participate. But there are some common features to be known. Before registering, ensure that you can provide the following information:
Correct name record;
Active phone number and e-mail address;
Nationality;
Place and date of birth;
Carefully compiled and ready to be uploaded CV;
Bank verification number;
Passport data;
Qualification degree.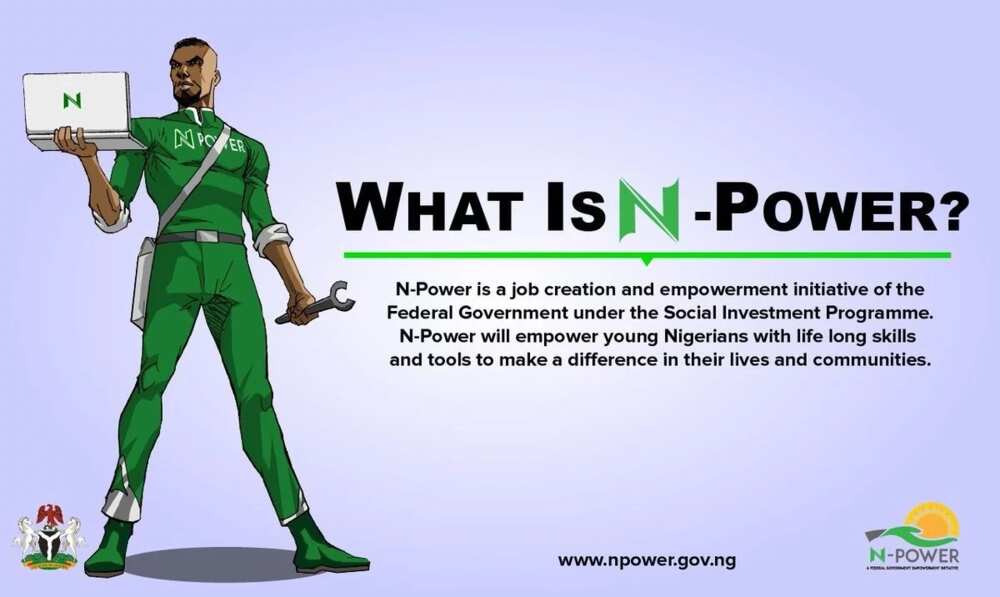 Registration step-by-step guide
Follow the simple instructions below:
Firstly, you should visit the official website portal.npower.gov.ng.
Choose one of three categories: N-power Volunteer corps, N-power Knowledge, N-power build. Relevant programs in which you can participate will be presented in each of these sections.
When you decide in the program, the "Apply now" button will appear on the screen. Use it.
After completing all the above-mentioned stages, the page with the application form will open before you. Carefully fill all the empty fields and check the data before sending.
You need to scroll down the page and add the requested documents. Upload your CV, passport data, Degree qualification certificate, etc.
Candidates who did everything correctly receive a confirmation with the N-Power logo. In addition, within the next few days, a letter will be sent to your email address.
After a while, you will be able to find out your pre-selection status. To do this, it is enough to indicate your BVN or e-mail address. If the preliminary selection is successful, you will receive a congratulatory letter and will be able to participate in the program.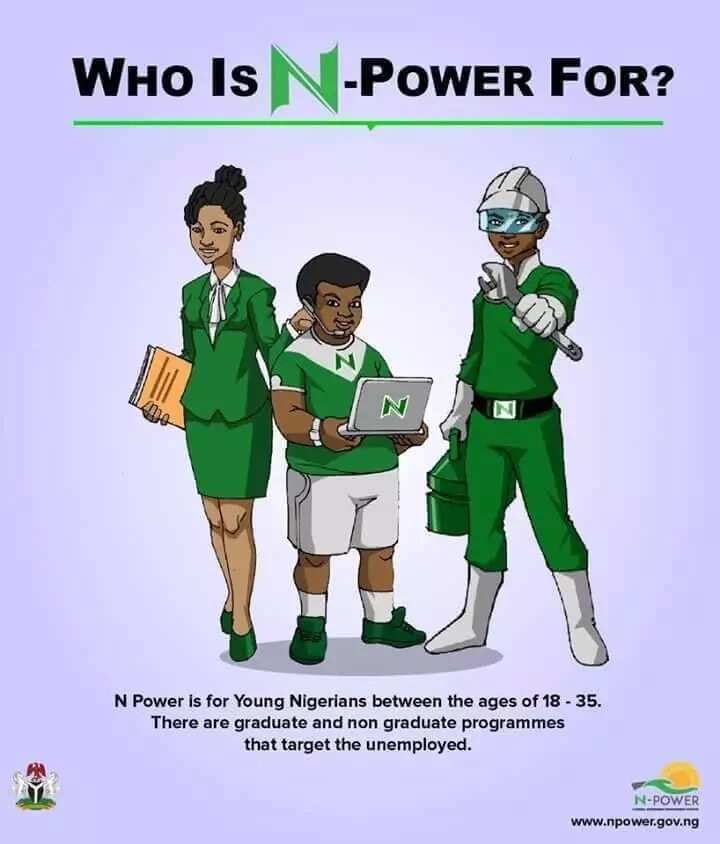 Take advantage of this chance. Perhaps a few minutes spent on completing the questionnaire are decisive for your life and will allow achieving important career success in the future. You will not only get useful knowledge but also appear in the society of active, purposeful people.
Become a promising player in the labor market and get the profession of your dreams! The limitless opportunities and huge benefits are waiting for you. We wish good luck to all candidates!
READ ALSO: Challenges facing Youth Empowerment in Nigeria
Source: Legit.ng