JUST IN: Nnamdi Kanu leaves Abuja, visits Enugu Cenotaph for prayers (photos)
- The leader of the Indigenous People (IPOB) of Biafra Nnamdi Kanu has traveled back to the South-East region of Nigeria
- Nnamdi Kanu left Abuja for Enugu on Thursday, May 4
- He visited the Cenotaph Hilltop in Enugu for private prayers and respect for fallen heroes who died during the Nigeria -Biafra civil war
The leader of the Indigenous People of Biafra (IPOB) Nnamdi Kanu was at the Cenotaph Hill Top in Enugu on Thursday, May 4.
Kanu arrived Enugu from Abuja six days after his release from Kuje Prison in Abuja.
READ ALSO: How the plan to kidnap Jega during 2015 election announcement FAILED (People involved)
Legit.ng gathered that the IPOB leader visited the Cenotaph to pray and have some private time.
A cenotaph is an empty tomb or a monument erected in honour of a person or group of people whose remains were buried somewhere else.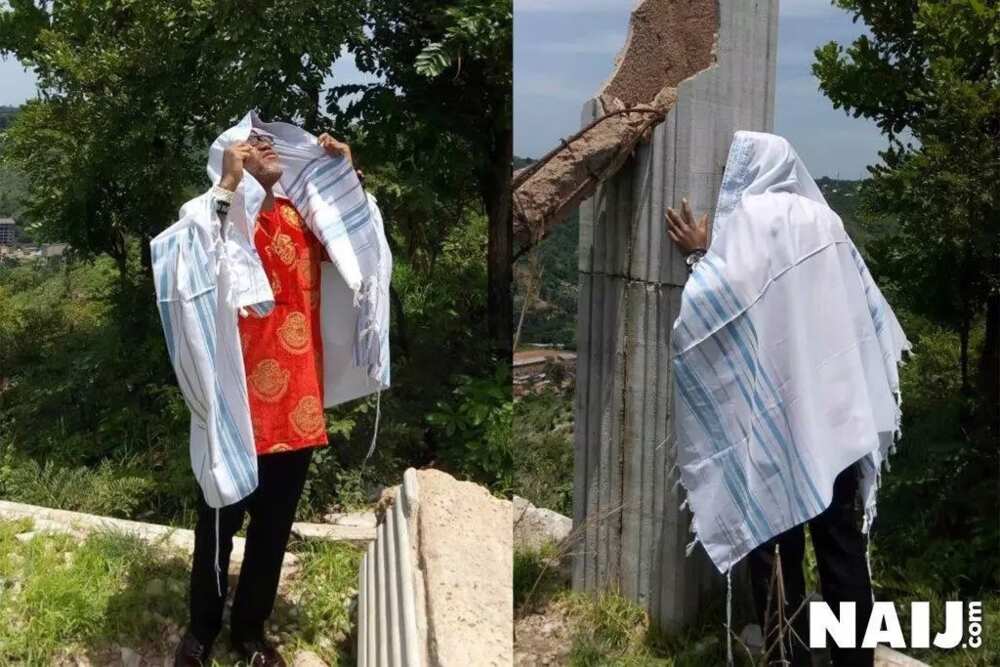 READ ALSO: You should re-examine yourself if you are well – Edwin Clark blasts Obasanjo; defends Jonathan
It can also be an initial tomb for a person who has been buried elsewhere especially groups of individuals or soldiers lost by a country or an empire.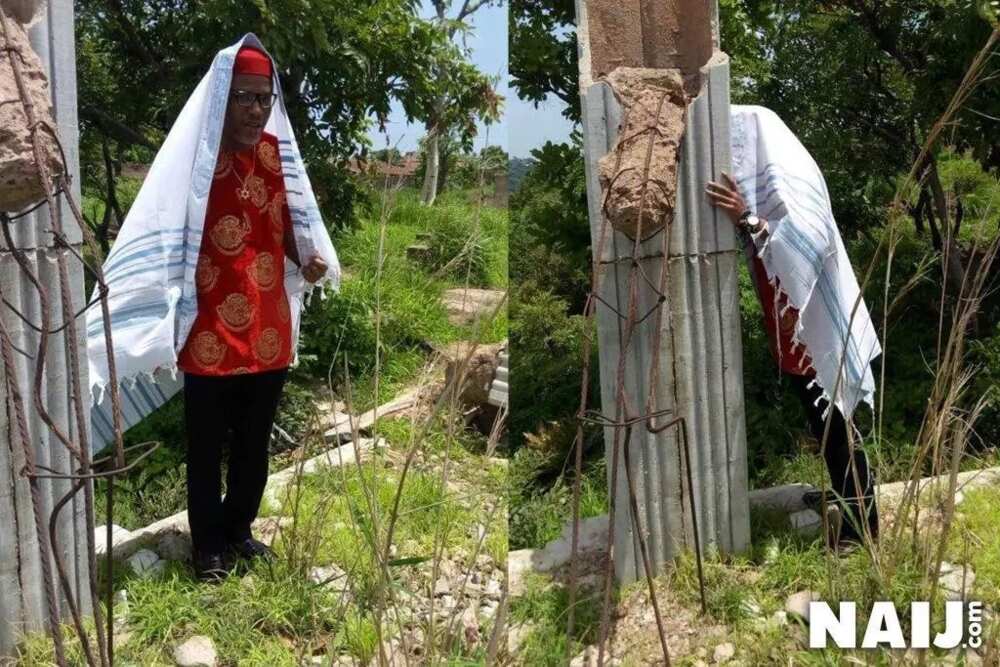 Sources also told Legit.ng that as custom, Kanu visited the Cenotaph anytime he comes back home.
"IPOB Leader Mazi Nnamdi Kanu prayed at the Biafra Cenotaph Hill Top Enugu upon his safe arrival into Biafraland. Anytime Kanu comes into Biafraland, he would first visit the Cenotaph for private prayers.
"Biafra Cenotaph Enugu is the commemorative site of the fallen heroes of Biafra," the source said.
The source said the Kanu said his prayers at the cenotaph at exactly 12 noon today, April 4.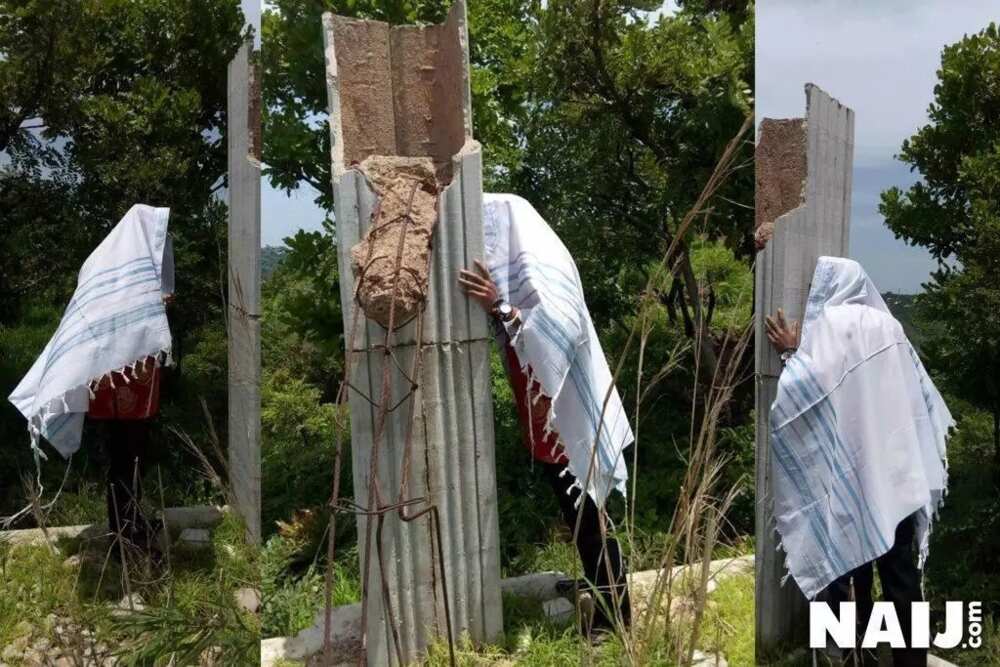 "Kanu went to present himself before the Almighty God and to pay his respects to Biafran soldiers and IPOB activists that fell in defence of our freedom," the source added.
READ ALSO: BREAKING: Govt. shutdown looms as Senate fails to pass 2017 budget hours to expiration of 2016's
Recall that the IPOB had earlier announced that it will embark on a sit-at-home protest on May 30.
The group said the protest will be in remembrance and honour of those who lost their loved once during the civil war.
Watch this Legit.ng video of the Jewish Rabbi who stood as surety for Nnamdi Kanu speak:
Source: Legit.ng