BREAKING: 3 Boko Haram bombers strike north of Cameroon in 24 hours - Authorities claim
- 3 Boko Haram bombers have reportedly struck in Cameroon within the past 24 hours
- One bombing took place, which only took the bomber's life and no other
- The bombing incident took place in Magdeme in the country's far north, not that far from the border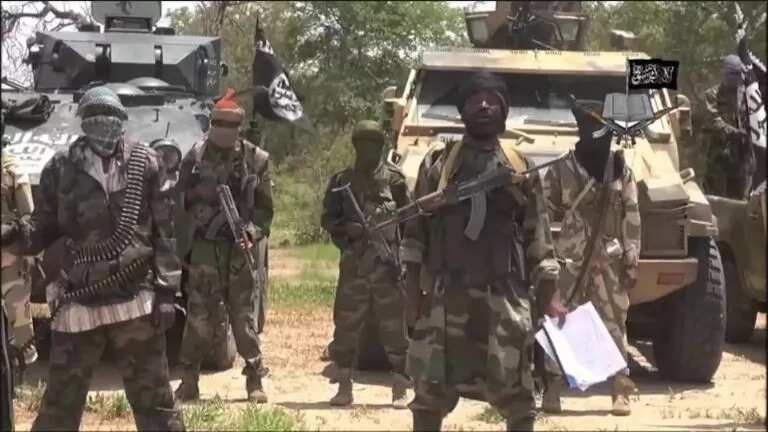 A bombing took place in Magdeme in the country's far north, not that far from the border Cameroon shares with Nigeria.
The bombing which fortunately did not claim any other lives but that of the bomber suggests that the Boko Haram insurgency is not only affecting Nigeria, but is affecting other countries.
L'Oeil du Sahel, a Cameroonian newspaper, on its Facebook page also reported that two bombers who came from Nigeria were neutralized yesterday, March 6, night at Boudoua (Limani) by soldiers of the sector N01 of the multinational force.
The newspaper which is known for reporting Boko Haram attacks in the country said that the attack came only two days after a Cameroonian soldier who was in a joint military patrol with the Nigerian army died in the Borno state locality of Kumshe.
READ ALSO: Army recovered weapons, vehicles from Boko Haram terrorists
The soldier died when his vehicle climbed a landmine planted by the insurgents.
Meanwhile, Nigerian soldiers on Operation Lafiya Dole encountered Boko Haram terrorists in a clearance operation in Chikun Gudu, Bono state triggering a gun battle.
In a statement by Brigadier General Sani Kukasheka Usman who is the director of army public relations, he said the encounter took place on Friday, March 3.
He said some of the terrorists escaped with gun wounds while their vehicles and weapons were recovered.
Four soldiers were also injured in the encounter and have been taken to a medical facility for treatment.
Watch a video of Boko Haram survivors in Nigeria:
Source: Legit.ng