African cultures are very versatile and interesting. Any foreigner can find something unique for himself. We gathered Ghana weaving shuku styles in Ibadan city. The ladies preserve their native braiding hairstyles. Let's find out what is shuku.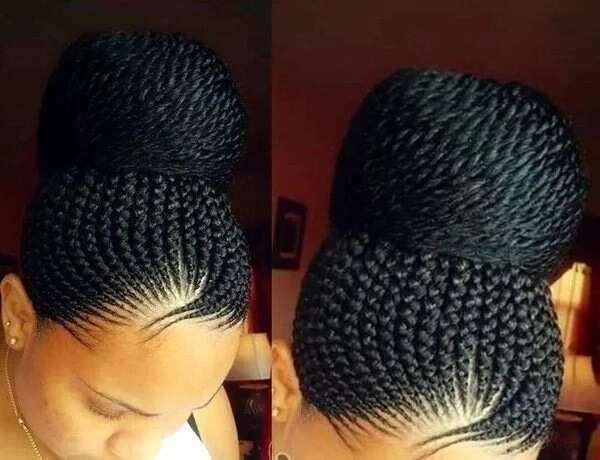 Shuku is also often called Suku. It means a basket. It is quite a simple hairstyle, however, still one of the most widespread in Nigeria. It is a braiding where the hair starts running from the forehead to the nape of the neck or, for example, forms a rump on top of the lady's head. Sometimes shuku is blended with koroba (it is also a hairstyle), people call it orishabumni. Previously only the wives of kings could have shuku but now any beautiful lady can try this style on.
The hair is a real central point in Yoruba traditions. Such style starts from the forehead and ends at the back of the neck showing that the woman is married. Besides, married ladies adorn their heads with hairstyles from both sides of the head and often finish up in the middle.
Shuku didi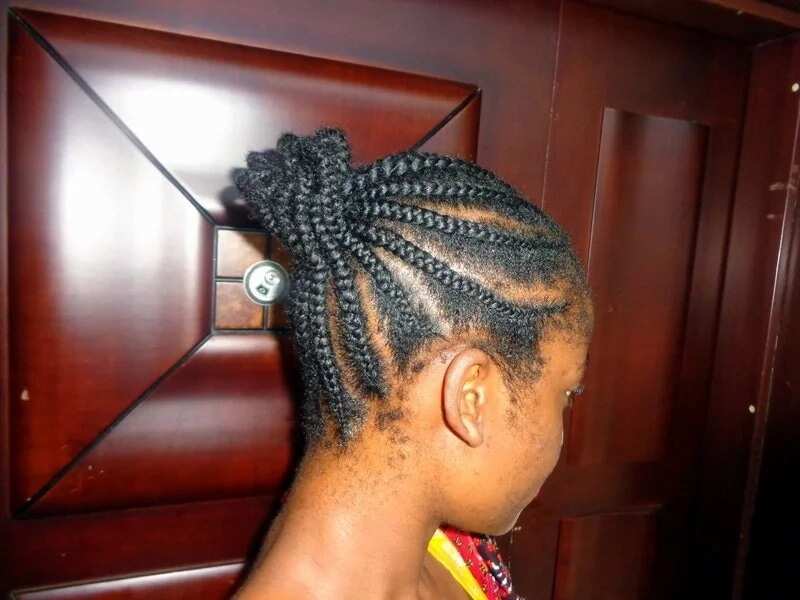 Didi was an old Yoruba braiding style. Shuku is made in a few trendy ways including this popular Ghana weaving. However, nothing can be compared to the original look. It is recommended for dry damaged hair and also for pregnant ladies. There are two types of didi called didi ologede and didi adimole.
Woven Shuku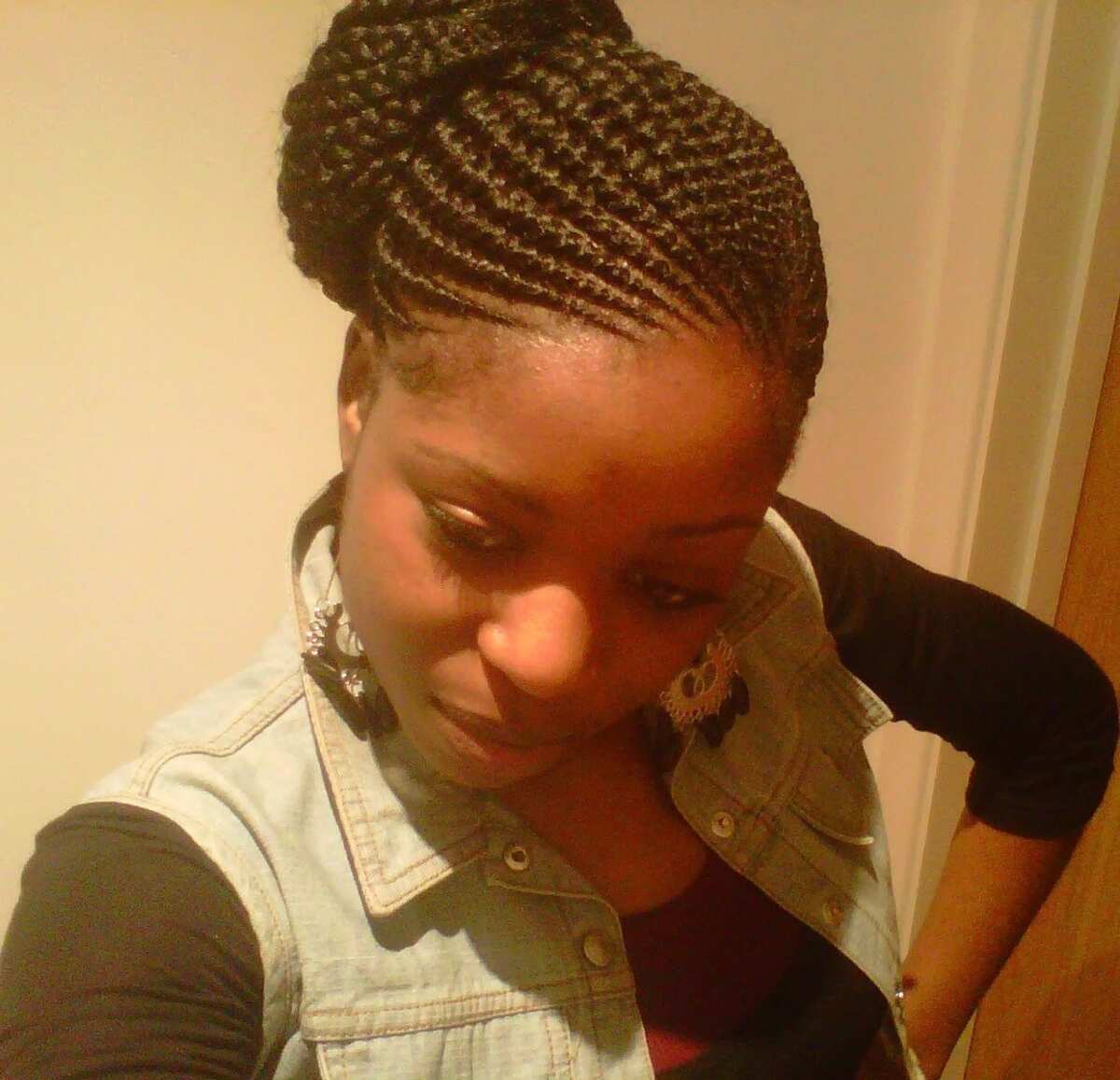 READ ALSO: How to make your hair grow faster? - Top 10 tips
One more twist to the original Ghana Shuku but still very traditional is done by forming tiny sub-sections along all the parted sections of lady's hair. Then women twin them into each other to make a braided look.
Modern hairstyles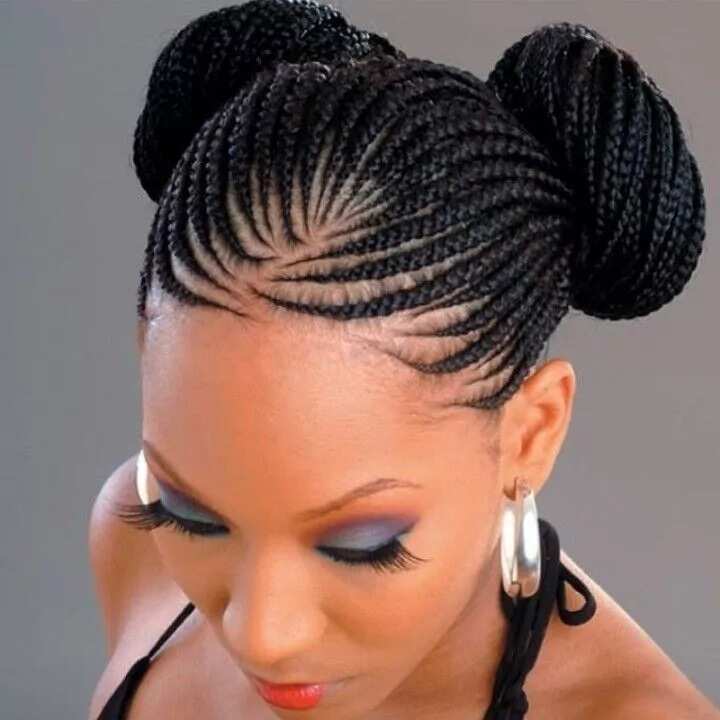 Checkup Ghana weaving pictures. The beautiful Nigerian actress whose name's Tonto Dike enjoyed being married to a wonderful Yoruba man. She shared her photo with Shuku braids.
Ghana weaving styles during festivities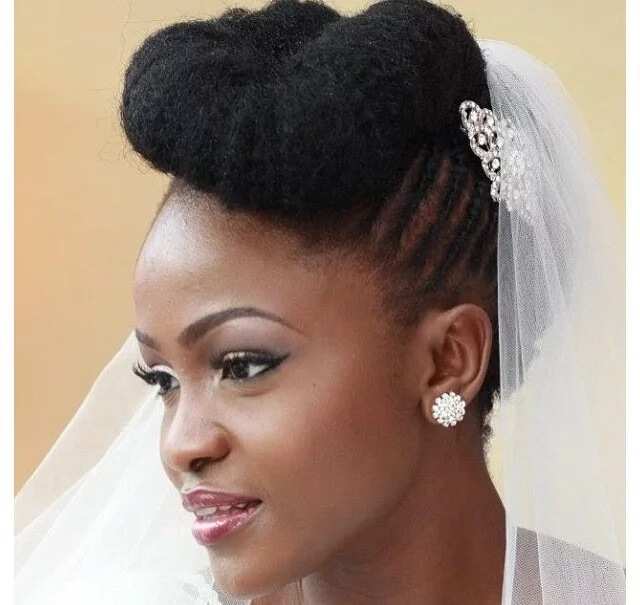 Sometimes ladies add beads to shuku. This Igbo bride decided to try it for her wedding
READ ALSO: IGBO traditional attire
Shuku braids are very similar to popular Ghana weaving. The difference is that shuku always ends up in any ponytail at the top, however, Ghana weaving can easily go down. You should definitely try to make one of the Ghana weaving hairstyles too.
SOURCE: yen.com.gh