32+ stunning Brazilian wool hairstyles popular in Nigeria today
When discussing stylish hairstyles, the simplest option that comes to mind is wool hairstyles. These styles are easier to make and come in various colours that fit different tastes. They can also blend effortlessly with natural hair, allowing women to wear them based on the occasion or season. While many wool hairstyles are making headlines in the fashion industry, the Brazilian wool hairstyles are the most popular in Nigeria today.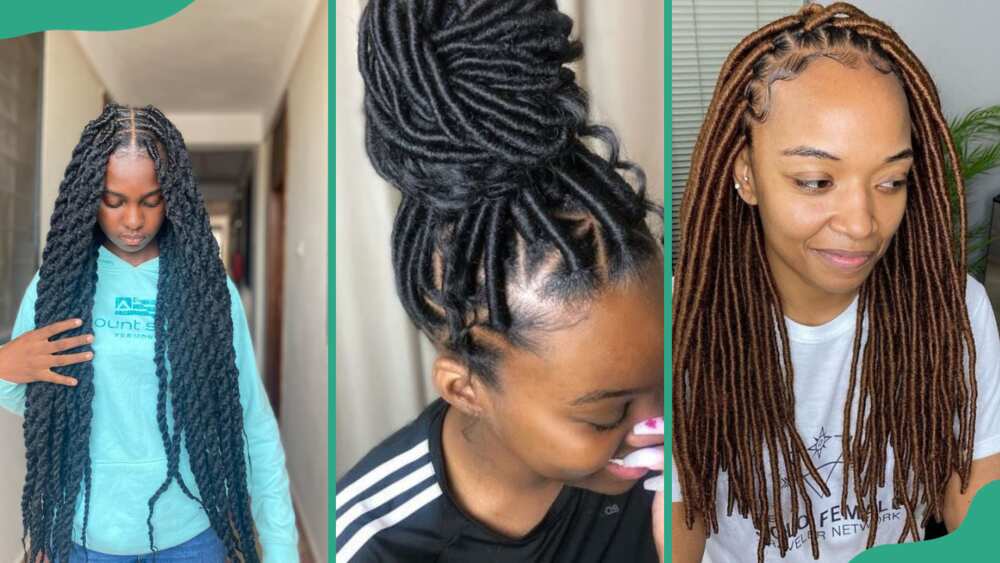 Brazilian wool hairstyles are perfect for women who want to bring out their distinctive feminine charms. The wool has soft texture, allowing the stylist to manipulate it into different trending styles. Unlike other expensive hair extensions, it is also cheap and easy to maintain, making it readily affordable to any lady who changes her looks regularly.
32+ stunning Brazilian wool hairstyles
One good thing about wool hairdos is that they never go out of fashion. Although they have been around for over a decade, stylish ladies continue to come up with new ideas every season.
As such, any young or aged woman looking for the best wool hairstyles has a wide of options to choose from. If you are looking for a perfect hairdo that goes well with your natural hair, here are the 32+ stunning hairstyles with Brazilian wool.
Brazilian wool cornrow hairstyles
Brazilian wool cornrow hairstyles should be your first option if you are in for low-maintenance hairstyles. Cornrows are considered the oldest hairstyles that were said to depict the wearer's tribe or cultural class.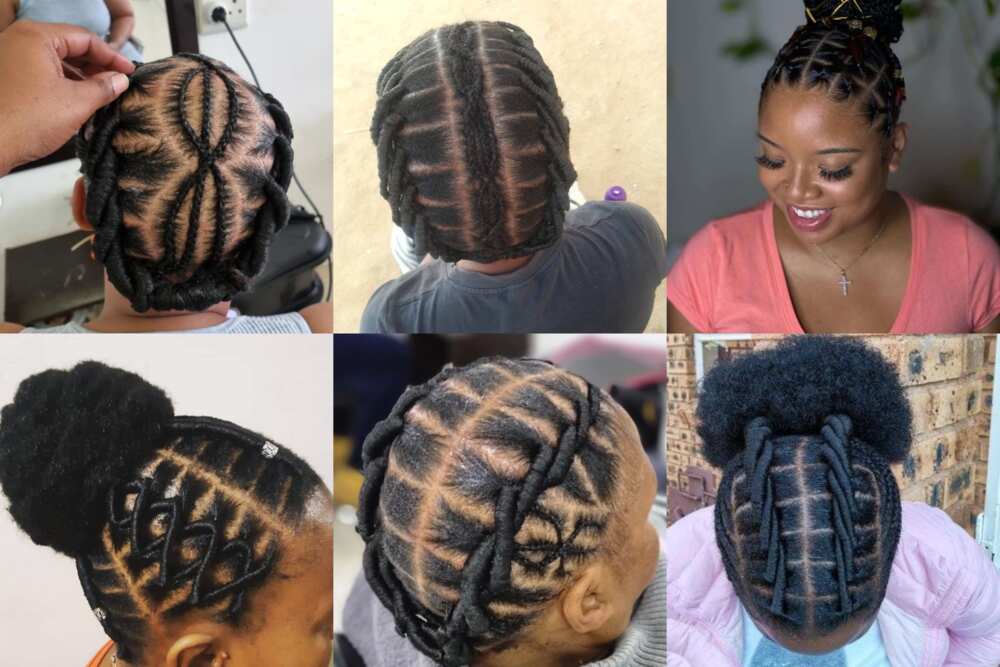 While different cornrow styles are popular in Nigeria today, the most trending is the underhand technique that involves braiding the hair upward and close to the scalp to make continuous raised rows.
Popular Brazilian wool cornrow hairstyles include pigtail, high ponytail, sunbeam, alternating thick and thin, and beaded straight cornrows. Short, long, and medium cornrow hairstyles look stunning when accessorized with matching jewellery such as gold strings.
Since cornrows offer endless possibilities to style them, there is no doubt that they can fit both men and women of all ages.
Bob Brazilian wool hairstyles
Brazilian wool bob hairstyles are ideal for women who don't want to be weighed down by their long hair but still want to rock protective styles. These styles are suitable for short hair but leave limited room for creativity.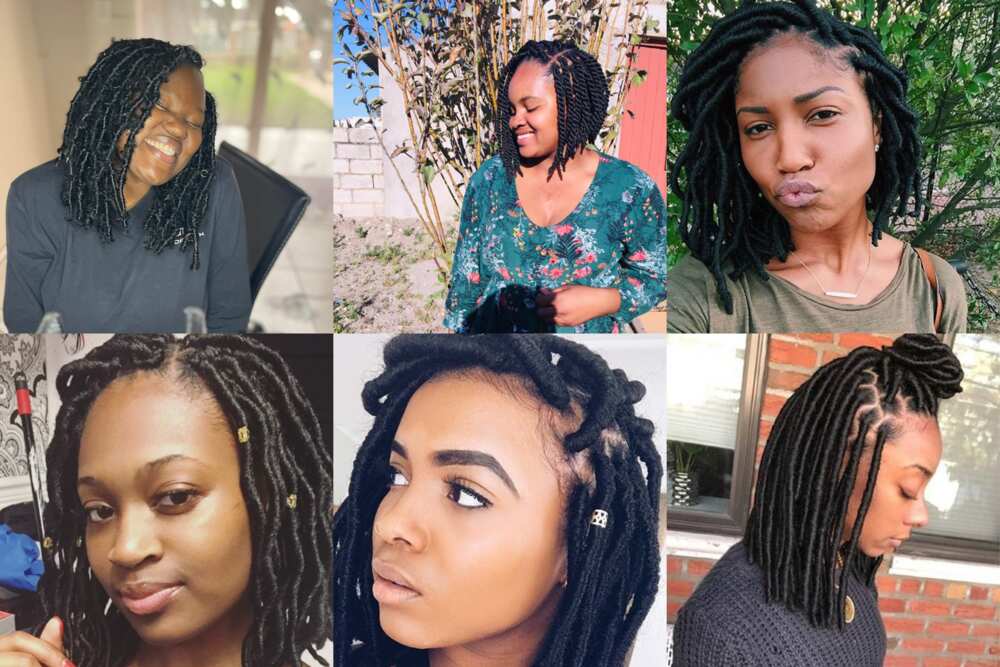 With enough Brazilian wool or fully grown hair, bob hairstyles can look stunning on long hair. Although common bob Brazilian wool hairstyles have braids, women can make their bob styles using Brazilian wool and natural hair alone.
Trendy Brazilian wool braids
Brazilian wool braids are made from lightweight wool, making them comfortable. They are also processed into fine filamentous wool that is safe for any hair type.
Unlike yarn braids made from a synthetically produced material, Brazilian wool braids are smooth, can withstand high temperatures, and last for about eight weeks before one can change them.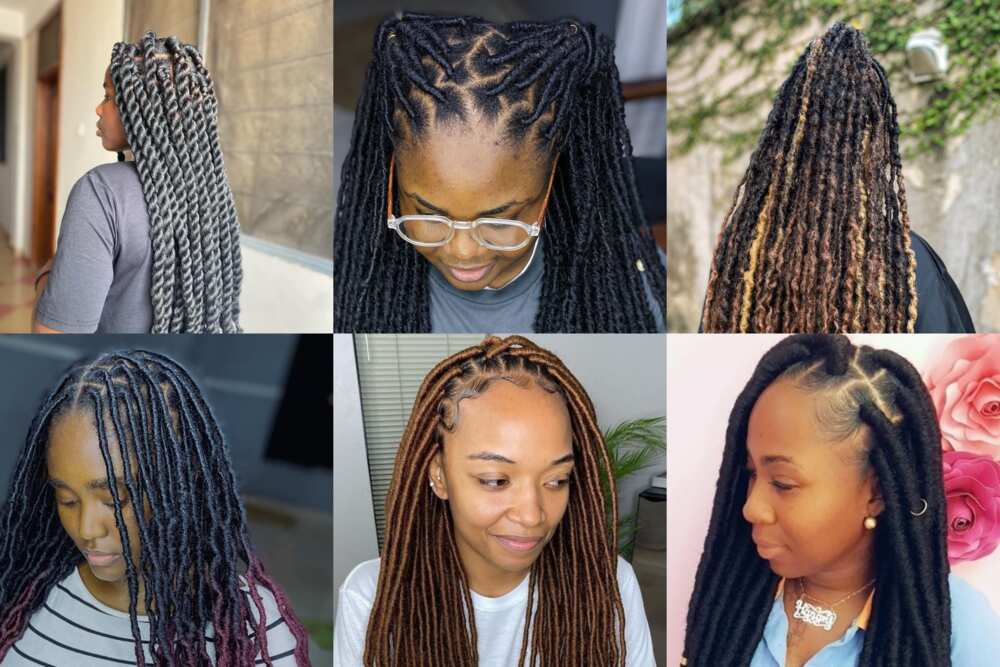 It is easier to control the thickness of Brazilian wool braids and create different styles such as thick box braids, micro-braided bobs, braided high buns, knotless braids, contrasting twist braids, embellished braided lobs, and classic braids.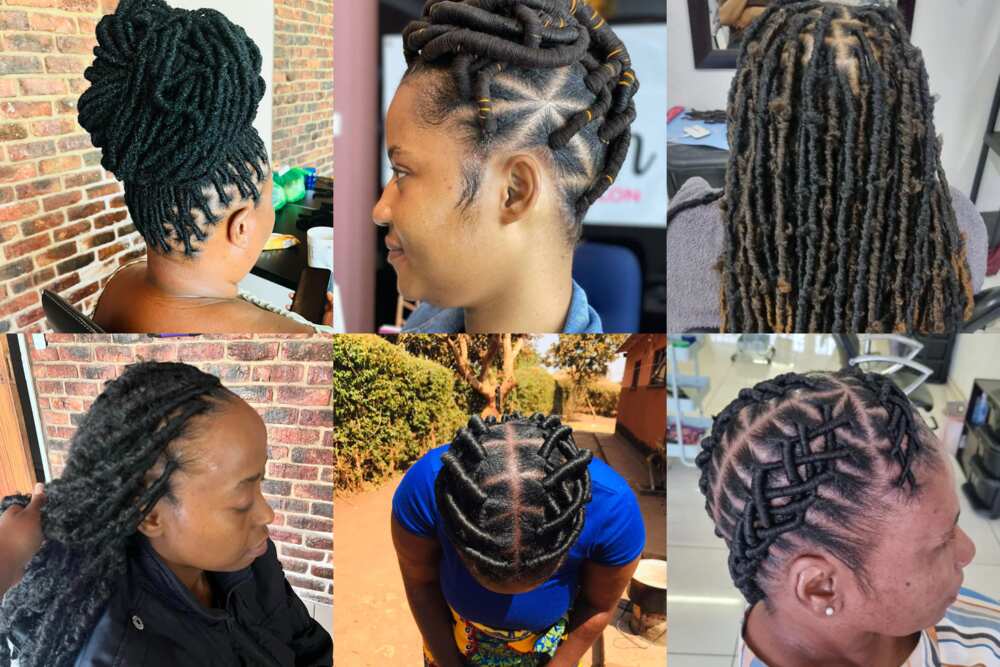 Nigerian ladies can pick colourful braids such as brown, green, pink, or a blend of colours. They can also use short, medium, or long braids and finish them with their preferred accessories.
Brazilian wool twist hairstyles
Brazilian wool twists are achieved when the wool is divided into smaller sections and twisted to form smaller strands. Based on the wearer's choice, the strands are then twisted around each other to form a larger strand.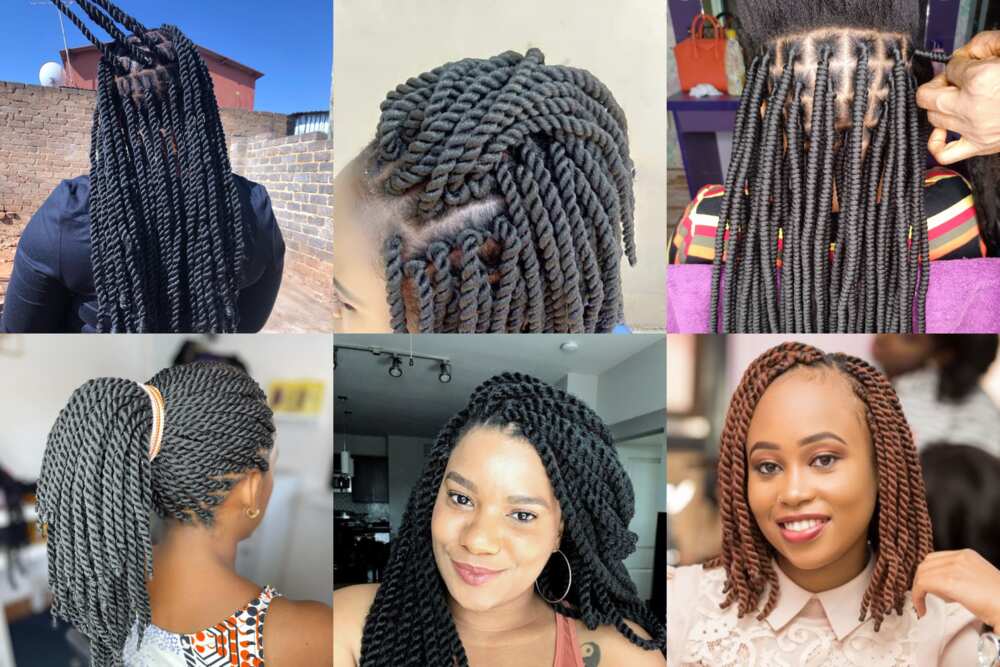 Although twist hairstyles are possible on natural hair, adding Brazilian wool offers a protective layer that allows the natural hair to grow longer. Perfectly made twists can also last for around six weeks, making them ideal for women looking for low-maintenance hairstyles.
Popular twists one can achieve with Brazilian wool hairstyles include beaded, Havana, spring or face-framing, boho, Afro puff, and flat twisted Bantu knots. Young women can try pigtails, cropped finger mini twists, cropped half-up, half-down, and high pony twists.
How to make Brazilian wool hairstyles
Making any Brazilian wool hairstyle is a straightforward process. You must assemble the necessary tools, including a comb, hairpins, hair clips, shampoo or hair conditioner, and other recommended requirements.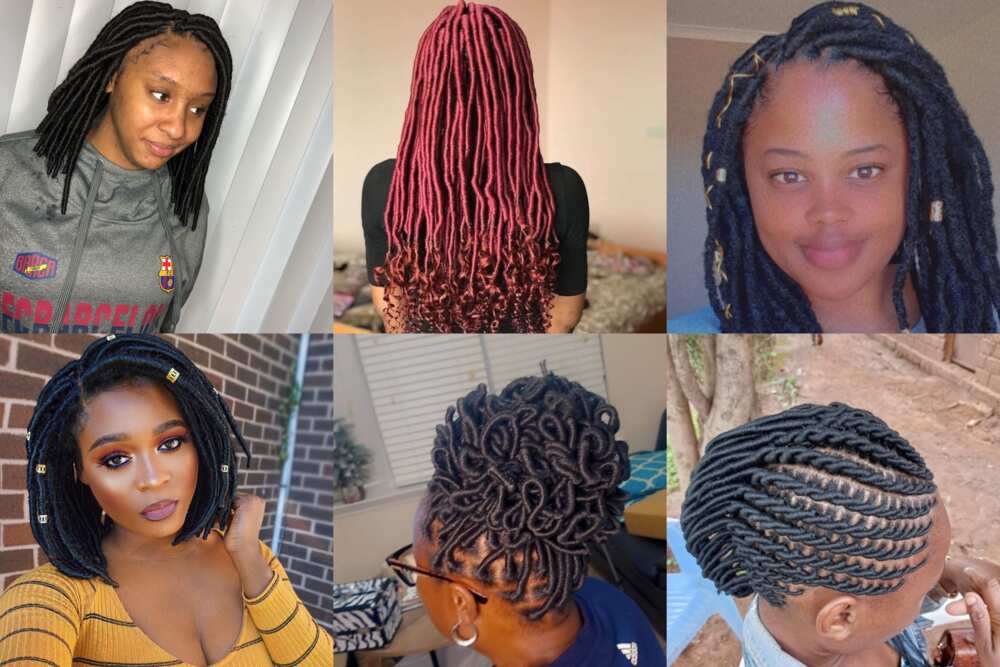 With your tools and Brazilian wool ready, you can style your hair and achieve your desired look. Remember to style your hair as close to the scalp as possible to minimize maintenance. You should also wet the wool to prevent it from slipping away when styling.
What is a Brazilian wool?
Brazilian wool is a type of synthetic yarn often used to create braided or twisted hairstyles. It comes in various colours and is known for its soft texture and lightweight feel.
Are faux locs same as Brazilian wool?
Faux locs aim to replicate the look of traditional dreadlocks, while Brazilian wool is a type of yarn used for various braided and twisted hairstyles.
Is Brazilian wool good for natural hair?
Brazilian wool can be used as a protective style for natural hair. When installed correctly, it can help protect your hair from breakage and damage.
Brazilian wool hairstyles are among the trendy fashion styles for women. This hairstyle offers endless protective options for anyone to rock on any occasion. Since the wool is styled close to the scalp, using the right hair conditioner or shampoo is advisable to keep the scalp moisturized.
Legit.ng recently published an article showcasing the latest trends in George fabric styles for traditional weddings. The George fabric has gained widespread popularity across Africa, primarily due to its vivid and distinctive colours that set it apart from other textile options.
This fashion trend has found favour among a diverse range of individuals who have incorporated the latest George styles not only into their cultural attire but also into their corporate wardrobe.
Source: Legit.ng