EXPOSED! Town where homosexuals attack on children have become alarming
A report has emerged, revealing in details the cries of some residents of Maiduguri, over the increasing cases of child abuses by unscrupulous homosexual persons.
The residents told the News Agency of Nigeria (NAN) in Maiduguri on Tuesday, January 31, that the trend was rampant in the recent times and if left unchecked, it would become a norm in the society.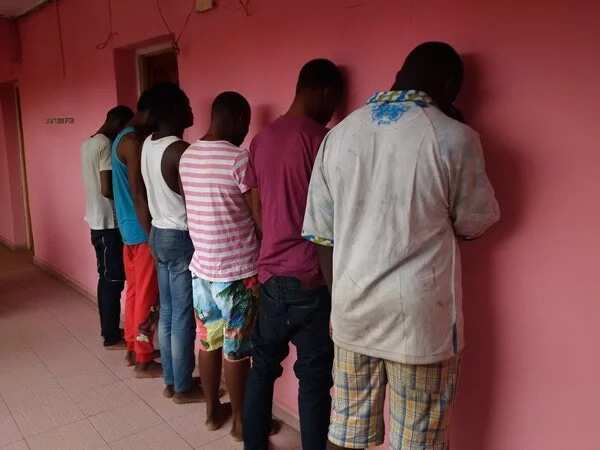 Mr Bashir Shuwa, a resident of 707 quarters in Maiduguri said that intercourse from the rear was now taking a centre stage in the town.
READ ALSO: Militants kill gay couple caught in the act
He said that homosexual persons were now taking the advantage of children vulnerability to force them into such acts.
"Recent events in Maiduguri have brought to the fore some disturbing trends that is afflicting several neighbourhoods, who helplessly watch their wards being lured into rear-side intercourse."
According to him, those who commit such delinquent acts on minors and others always get away with their crimes unpunished because of the influence they wield in the society.
"This unpleasant tendency should not be allowed to remain unchecked if we want to live in a decent and tolerable society, where standard ethical norms are being obeyed by all."
Mubarak Pate, another resident, said that a situation where highly respected members of the society were engaging the young male children in rear-side intercourse was embarrassing.
Pate said many of the elite in the society were accused of not only being gay persons but as perpetrators of child abuse.
"Even in countries where homosexuality has been legalised, they descend heavily against those who do it to minors or under aged children.
"We should ensure that all those with such dirty habits are punished for their crimes.
"Accordingly, they should not be placed in positions of responsibility so as not to make their criminal activities look attractive to innocent people,'' he said.
Bulama Ba'aba, a resident of 1,000 Housing Estate in Maiduguri, said the ugly activity was even more in the estate and it was being overlooked.
Similarly, Hajiya Salamatu Abdulkadir, a politician, said that the level at which reported cases of such abuse were being thrown under the rug was worrisome.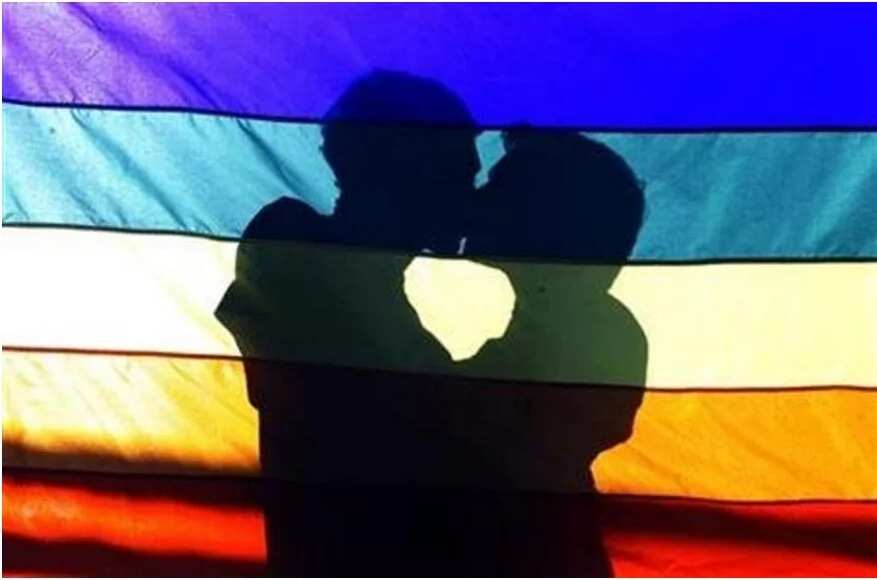 "The victims of the abuse are being subjected to mockery, while the perpetrators walk with pride and haughtiness as they continue with their unimpeded misdemeanour."
Abdulkadir emphasised the need to stop this despicable practice from being spread to innocent children by those who encouraged it.
READ ALSO: "I am a gay man let me deal with my God and my Soul"- Popular dancer says (video)
Reacting, Mr Abdullahi Ibrahim, the Borno Commandant of the Nigeria Security and Civil Defence Corps (NSCDC) said the trend was true and very disturbing.
Abdullahi said two weeks ago, the command apprehended a man who used an electric heater to burn his son's rear-side because he was engaging in homosexual.
"The command discovered that the youth between eight years and 13 years old were being lured by their partners.
"We, therefore, urged parents to ensure proper upbringing of their children and wards to checking the trend of homosexuality in our society," Abdullahi said.
Source: Legit.ng