N'Delta militants kill 4, injure others in attack on oil facility
Not fewer than four members of the Nigeria Security and Civil Defence Corps (NSCDC) have been killed by gunmen at a facility operated by the Nigerian subsidary of Italian group Eni.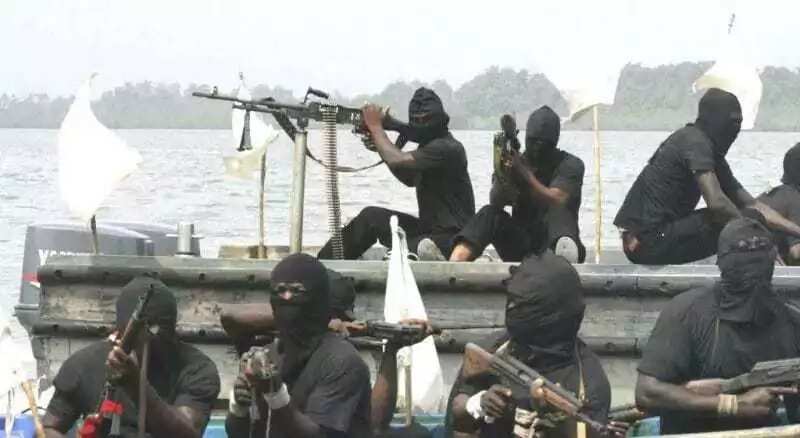 Reuters quotes local sources and security officials as saying on Wednesday, November 23 that the attack occurred late on Monday, November 21 at an installation at Omoku, near Port Harcourt in River state.
READ ALSO: After helping against Avengers, Army is after my life, ex-militant commander cries out
The gunmen were said to have stormed the facility dressed in military camouflages but when the NSCDC officials discovered that they were not soldiers, they engaged them in a gunfight.
River state NSCDC spokesperson Michael Oguntuase confirmed this much.
"The (security) operatives had engaged the gunmen in a fierce gun battle on realising that the intruders were not military men," he said.
A local source also confirmed the nature of the strike by the gunmen.
"Dressed in camouflage, they came in a speed boat at about 6:40 pm on Monday, exchanged gunfire with the operatives, leading to the death of four," the source said, claiming also that some other NSCDC officials were wounded in the attack.
Source: Legit.ng