Two women filmed fighting over boyfriend in Akwa Ibom
Two young women were caught beating each other in Uyo, the state capital of Akwa Ibom state, last week.
Scroll down for video below!
The incident was filmed by Akan Okon, one of the Legit.ng readers, who sent the photos and video to our editors on Monday, October 24.
READ ALSO: Shame! See what housewife did to 12-year-old for stealing meat (Photo)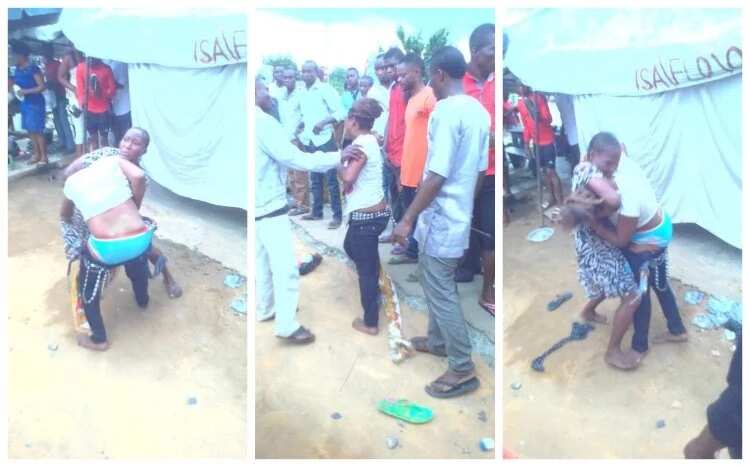 According to Mr Okon, the man became an apple of discord that made the young girls fight for him in front of baffled onlookers.
Watch video:
[embed]http://api.nfm2.legit.ng/upload/aa7ce6b23bf8aff169ce42e4e17f5876.mp4[/embed]
Contact us at info@naij.com if you have any feedback, suggestions, complaints or compliments.
We are also available on Facebook, Twitter and WhatsApp +234 814 650 9067.
Noticed anything starnge and mysterious happening around? Managed to catch it on camera?
We're ready to trade your news for our money: submit news and photo reports from your area using our Naij Report app.
Source: Legit.ng