9 miracles by Nigerian pastors that are too good to be true
Nigerians love miracles so much and that is why you see churches that specialize in miracle with more than enough members trooping in and out. Some will keep moving from one church to the other in search of miracles. Once they hear there's a new pastor in town that can do this and do that, you see them rushing there.
Many do not believe in miracles anymore due to the rate at which miracle churches are springing up everywhere in Nigeria. Some of these miracles are not even free, you have to pay for it. Over the years, we've seen some Nigerian pastors perform miracles that left many in doubt.
Below are some miracles that left Nigerians with many unanswered questions.
1. Dead baby raised to life
Like a scene from a Nollywood movie, a 6-month-old dead baby was reportedly raised back to life at the Mountain Miracle and Liberation Ministries, a.k.a Liberation City. This happened on Sunday, February 7, 2016.  Miracle by Pastor Chris Okafor left members of the church in shock while the parents of the baby shed tears of joy.
While others thanked God for the miracle, some Nigerians were not so convinced.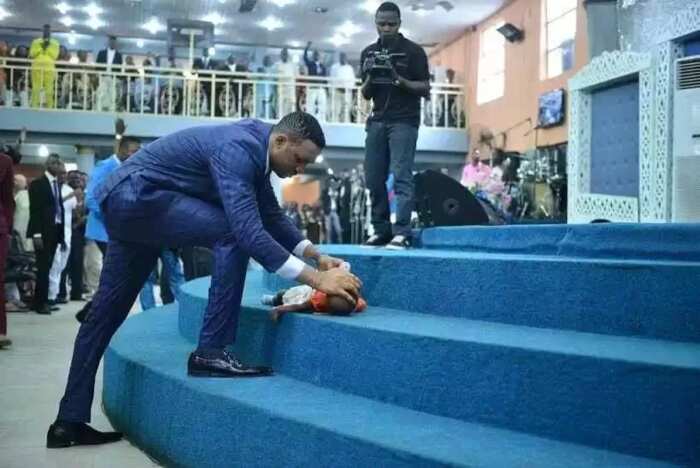 2. Randy man's permanently erect penis healed
A randy man identified as Segun Omotosho was delivered at the Synagogue Church Of All Nations (SCOAN). He was said to have slept with a demon possessed woman after which his penis refused to go down. It remained permanently erect and no medical intervention could bring it down. However, when he went to SCOAN, Prophet T.B. Joshua was able to cast out the demons and his manhood became flaccid.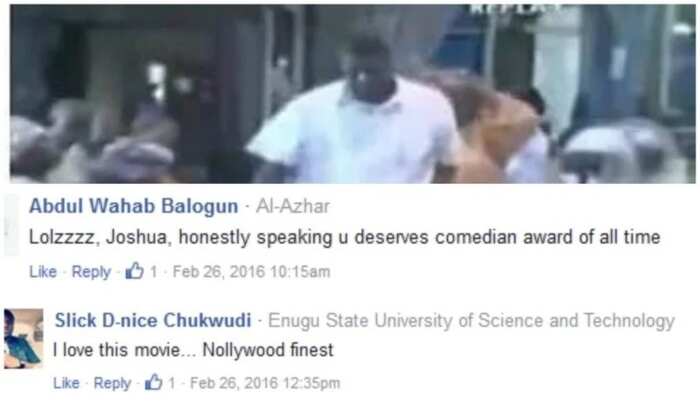 3. Man about to be buried brought back to life
Just like in the days of old when Lazarus was brought back to life, a dead man who was about to be buried, woke up after prayers. A certain Rev. Fr. Chiedozie Modestus Chilaka reportedly prayed for the dead man who was already in a coffin and he miraculously came back to life.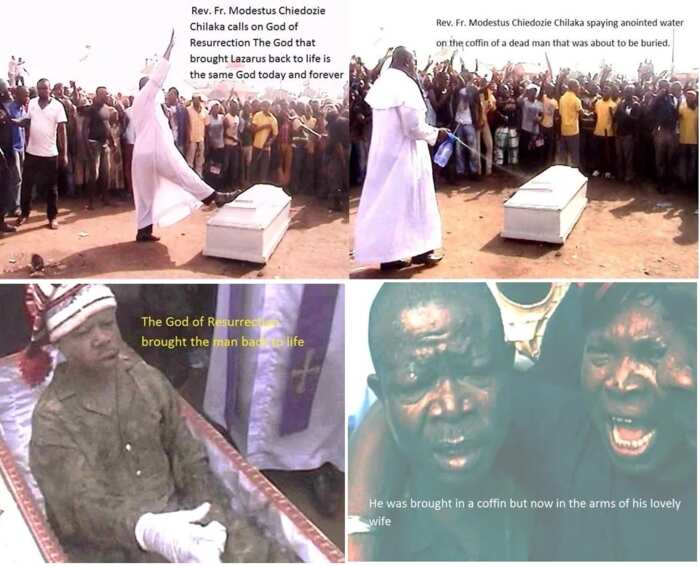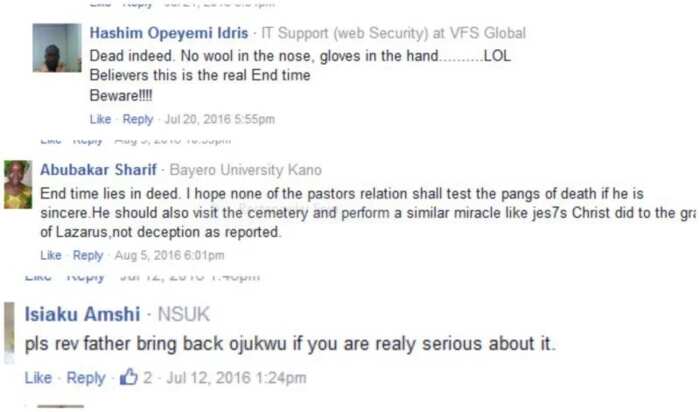 4. Airtime commanded into phones
A pastor who heads Jesus City Mountain, Asero in Abeokuta area of Ogun state, commanded angels to send airtime to his members' phones during a revival service. The congregation was asked to lift up their phones while he prayed. When the prayers ended, some his members came out to testify that they got supernatural airtime on their phones just the moment the pastor prayed.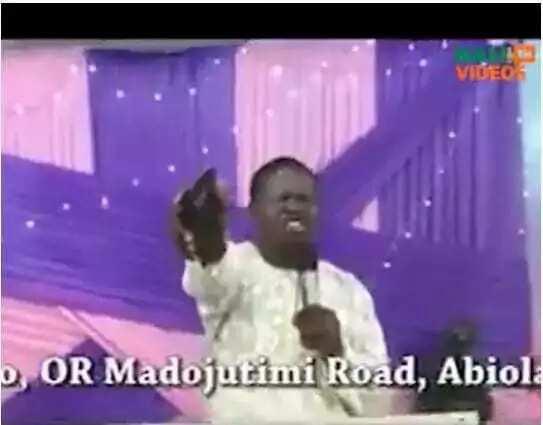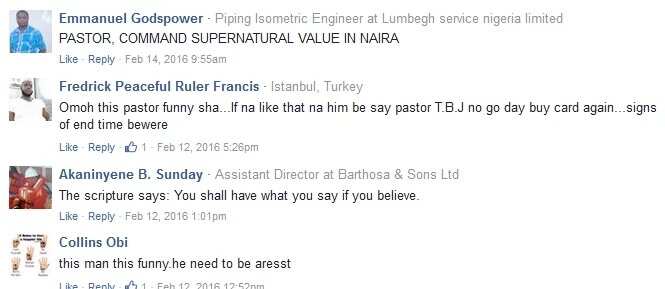 5. Girl turns to python
Like one of those Nollywood movies, an 11-year-old girl reportedly turned into a 'python' during a crusade. This happened when Prophet Joshua Iginla of the Abuja-based Cham­pion Royal As­sembly Church stormed Cameroon for apostolic invasion. She admitted having over a million demons she operated with and that she is the strong man controlling the affairs of the country. When the man of God commanded her to manifest her true nature, she turned to 'python' and began gliding through the pathway.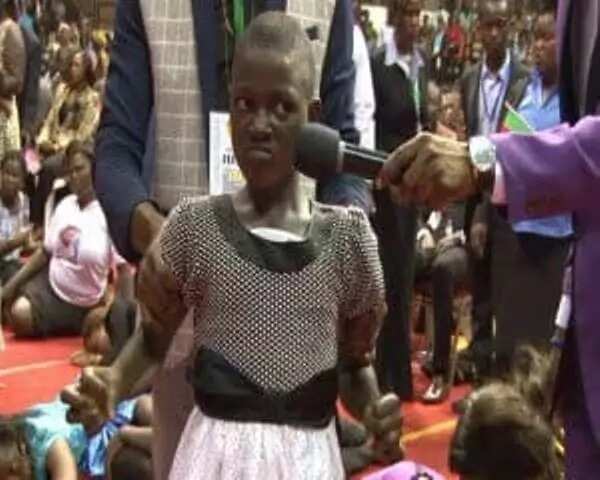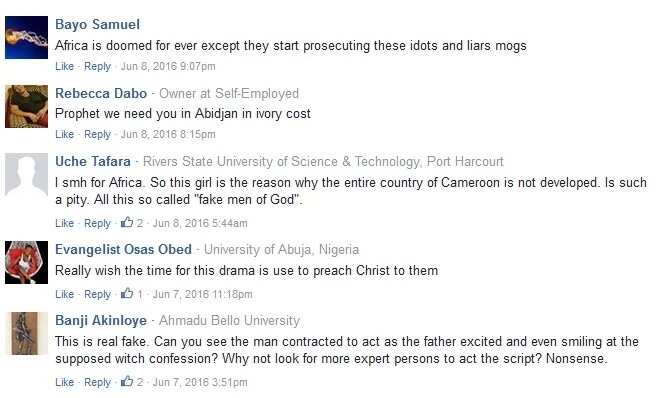 Well, it turns out that Nigerian pastors are not the only miracle workers. There are miracle workers in other parts of Africa and all over the world. Below are some unusual miracles by other African pastors.
6. Pastor provokes miracle calls on mobile phones
Somewhere in Cameroon, one Pastor Vicky Darll, who is the general overseer of Let There Be Light To All Nations, decided to perform miracle on the phones of his church members. He ordered his church members to gather their phones during a service, on which he prayed to "provoke miracle calls". Miraculously, some of the phones reportedly started ringing on the altar as he was praying.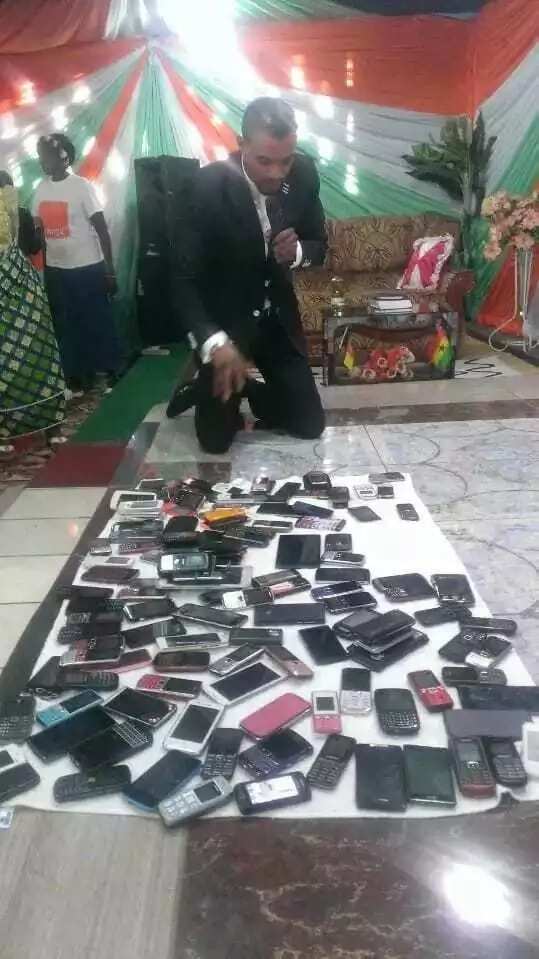 7. Unusual tummy tuck miracle
When people thought they had seen it all, a pastor performed a very unusual miracle which got tongues wagging. A woman named Zimeye was said to have told the pastor how her clothes are now tight for her because of her big protruded stomach. She was told by the pastor to raise her hands up and within seconds, her tummy went down miraculously.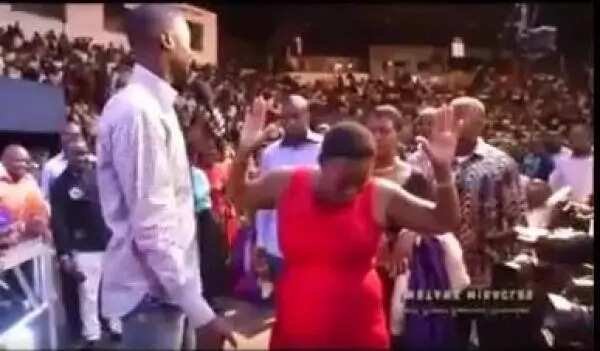 8. Pastor gives congregants petrol to drink
Some pastors don't mind going too far to show the powerful things God can do. To demonstrate his miraculous power, a certain controversial South African pastor, Daniel Lesego of the Rabboni Centre, prayed over a bottle which according to him contained petrol, to be turned to pineapple juice. He then gave members of congregation to drink. After consuming the content of the bottle, his congregants testified that indeed, it tasted like juice and asked for more.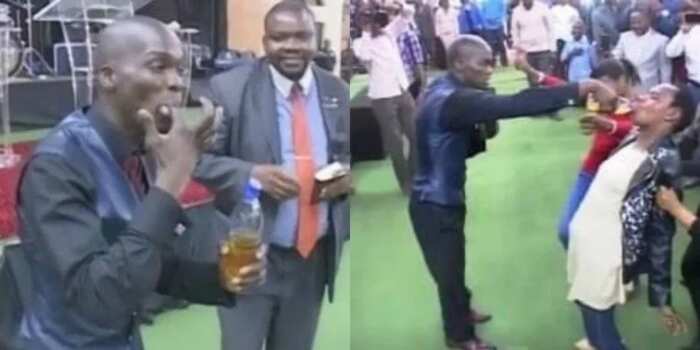 9. Pastor performs miracle using snake
Indeed, miracle pass miracle. A South African pastor, Prophet Penuel of the End Times Disciples Ministries showed his miraculous skills during service. He declared a snake to become a chocolate (chomp) and gave the congregation to eat it. Funny enough, his congregation ate it and said it tasted like chocolate. This same pastor told his members to lie on the ground, he then drove his car over them to show the 'power of God'.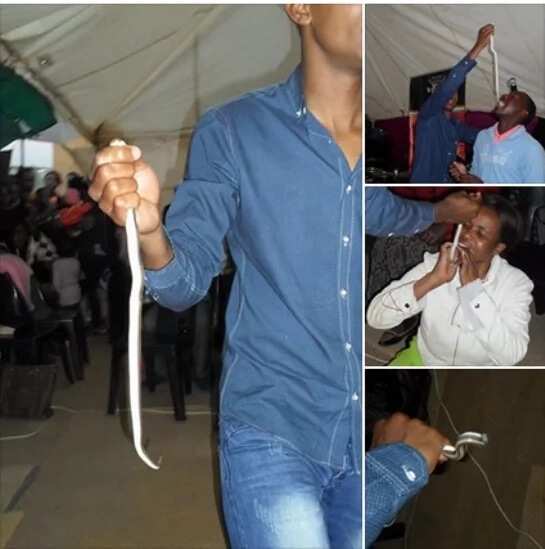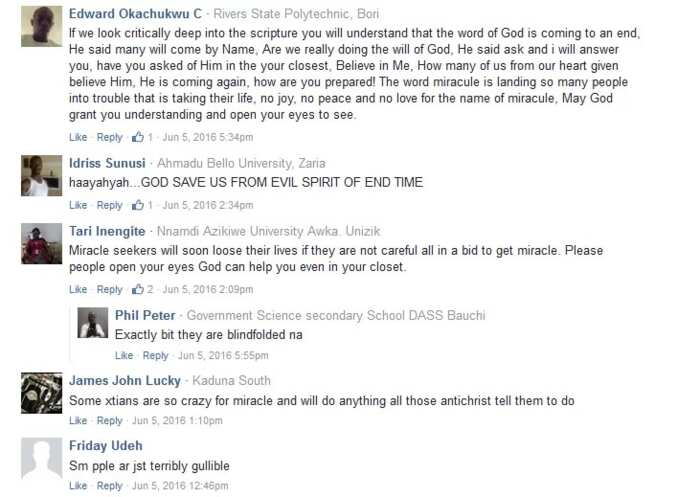 Do you agree with those who feel these miracles are too good to be true?
Source: Legit.ng