Russia May Use Chemical Weapons in Ukraine, Prime Minister Boris Johnson Raises Alarm
Prime Minister Boris Johnson has declared he fears Russia may use chemical weapons in Ukraine
He said this as Moscow spreads unfounded propaganda about the US or Ukraine having such weapons on the ground
Also, Foreign Secretary Liz Truss said this will not be the first time Russia will use these weapons in fields of conflict
There is growing fear that President Vladimir Putin of Russia will approve the use of chemical weapon in the ongoing invasion of Ukraine by his troops.
According to British Prime Minister Boris Johnson using chemical weapons is straight out of their playbook, Mirror reports.
He said:
"The stuff that you're hearing about chemical weapons, this is straight out of their playbook."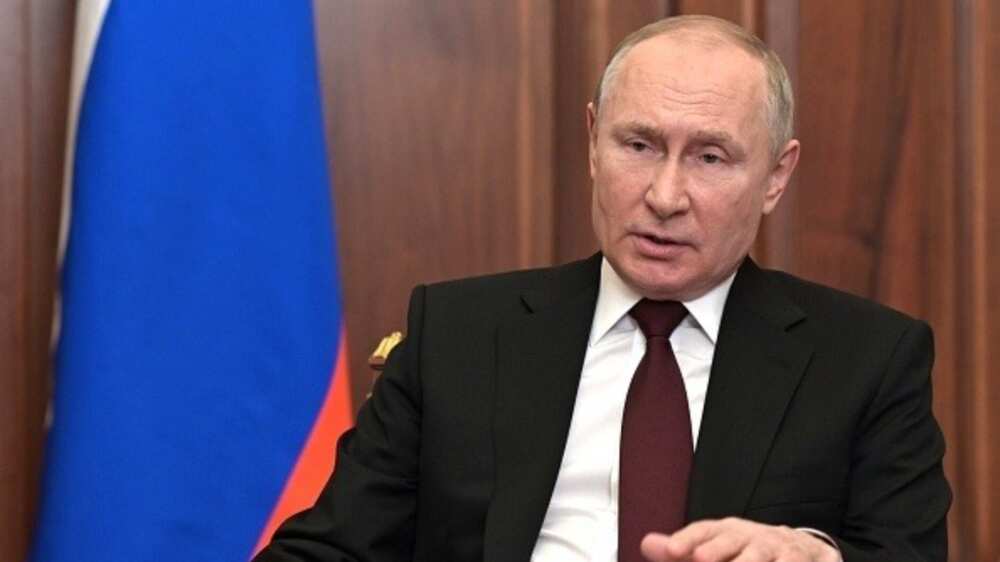 "They start saying that there are chemical weapons that have been stored by their opponents or by the Americans. And so when they themselves deploy chemical weapons – as I fear they may – they have a sort of a maskirovka [Russian military deception] of a fake story ready to go."
"I just note that that is what they're already doing. It is a cynical, barbaric government, I'm afraid."
Also, foreign Secretary Liz Truss added that the UK is "very concerned" about the potential of Russia using chemical weapons in Ukraine, saying "we've seen Russia use these weapons before in fields of conflict."
Amid Russia's invasion, Ukrainian, 17 others receive huge award in Nigeria
Meanwhile, Legit.ng reported that amid the intensified invasion of Ukraine by Russian military troops the country seems not to be deterred in its effort to shine bright in the film industry. Olesya Morgunets-Isaenko from Ukraine won the award for Best Picture in the film Carol of the Bells at the Women's International Film Festival Nigeria (WIFFEN 2022) on Saturday, March 5.
The award ceremony which took place at the International Conference Centre in Abuja was organised by Girls Voices Initiative's Girl Nation Academy in partnership with the French Embassy's PISCCA Program and other partners.
All the ambassadors of various countries in Nigeria who were present at the event including the French Ambassador represented by Rafael Pont, head of cooperation and cultural affairs at the embassy and Esmond Reid, the Jamaican High Commissioner to Nigeria received the award on behalf of Morgunets-Isaenko.
Foreign minister finally reveals Nigeria's position
In another report, the Nigerian government finally revealed its position on the Russian war against Ukraine.
Foreign affairs minister, Geoffrey Onyeama, said the Nigerian government does not condone Russia's invasion of Ukraine.
Onyeama added that the Nigerian government would act in accordance with the United Nations.
According to him, the Buhari-led administration will comply with UN resolution should sanctions be imposed on Russia.
Source: Legit.ng