Chandrayaan-3: List of Countries That Have Landed on Moon
India has become the fourth country to land on the moon after its Chandrayaan-3 successfully touched down on the lunar surface.
Although it is the fourth country to visit the moon, the Chandrayaan-3 is the first space mission to land near the south pole of the Earth's moon, BBC reported.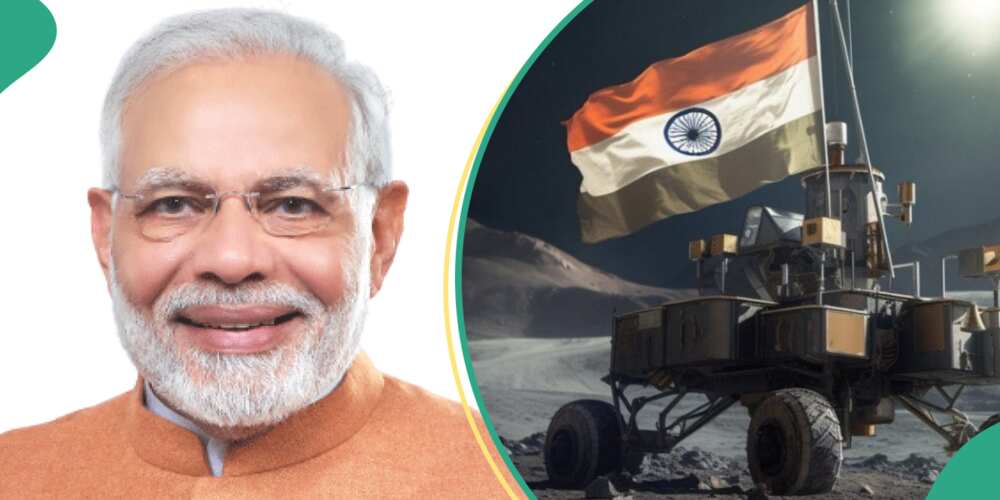 This is not a mean feat, as Russia failed in its attempt to land on the moon earlier this week.
India's first attempt was not successful, but the second attempt got the world's attention after Prime Minister Narendra Modi announced the historical feat immediately Vikram Lander touched down on the lunar surface.
The lunar south pole is generating scientific interest as there are reports that its craters are permanently in shadow and contain frozen water.
It is gathered that splitting the lunar south pole's water into its constituent parts of hydrogen and oxygen could provide a potential fuel for exploring places like Mars and beyond.
NASA's Artemis mission, which is sending astronauts to the moon, is also targeting the lunar south pole.
Countries that have landed on moon
United States of America
Former Soviet Union
China
India
India is ahead of the rest of the world - Onanuga
While reacting to India's historic feat, the Director of the All Progressives Congress (APC)'s presidential campaign council, Bayo Onanuga, said India is ahead of the rest of the world for landing its spacecraft, Chandrayaan-3, on the moon's south pole.
Onanuga stated this on Wednesday, August 23, via his verified Twitter page @aonanuga1956
India's Chandrayaan-3 hours away from historic moon landing
Earlier, Legit.ng reported that India's Chandrayaan-3 spaceship mission is a couple of hours away from a successful landing on the moon after a failed attempt by a Russian ship.
A similar moon exploration was undertaken by a Russian space jet but crashed on its way to landing on the mood.
The mission's goal is to explore and get water-based ice that scientists can use to help support human habitation on the moon in the future.
Source: Legit.ng