5 reasons why the 2023/24 Premier League season is special for Nigerians
The new football season begins today in the most followed league in the world, Premier League. Nigerians are passionate followers of the Premier League, with cult-followership of clubs such as Chelsea, Manchester United, Arsenal, and Liverpool. The recent rise of Manchester City, coupled with the Guardiola factor, has led to the emergence of City supporters in the country.
Every season comes with its own dynamics. Here is a look at why the 2023/24 season promises to be a special one for Nigerian football fans: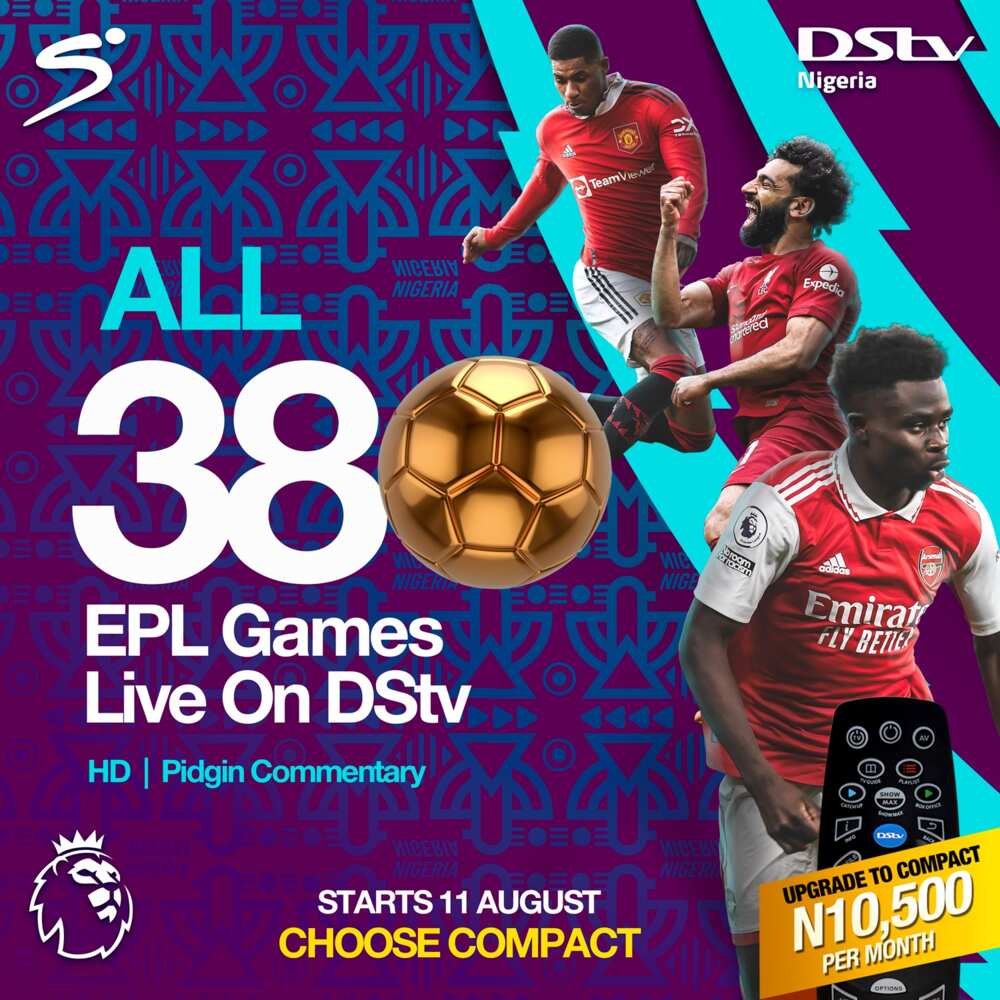 All 380 games on GOtv: Due to popular demand, MultiChoice is making the season special for GOtv customers, as they can now access all Premier League matches on their decoder. Customers can now upgrade to the new GOtv package, GOtv Supa+ to enjoy EPL, La Liga, Serie A, UEFA Champions League, Europa League, Conference League, CAF Champions League, FA Cup and Carabao Cup matches. DStv Prestige, Premium, Compact Plus, and Compact, subscribers will also continue to enjoy the best of Premier League matches.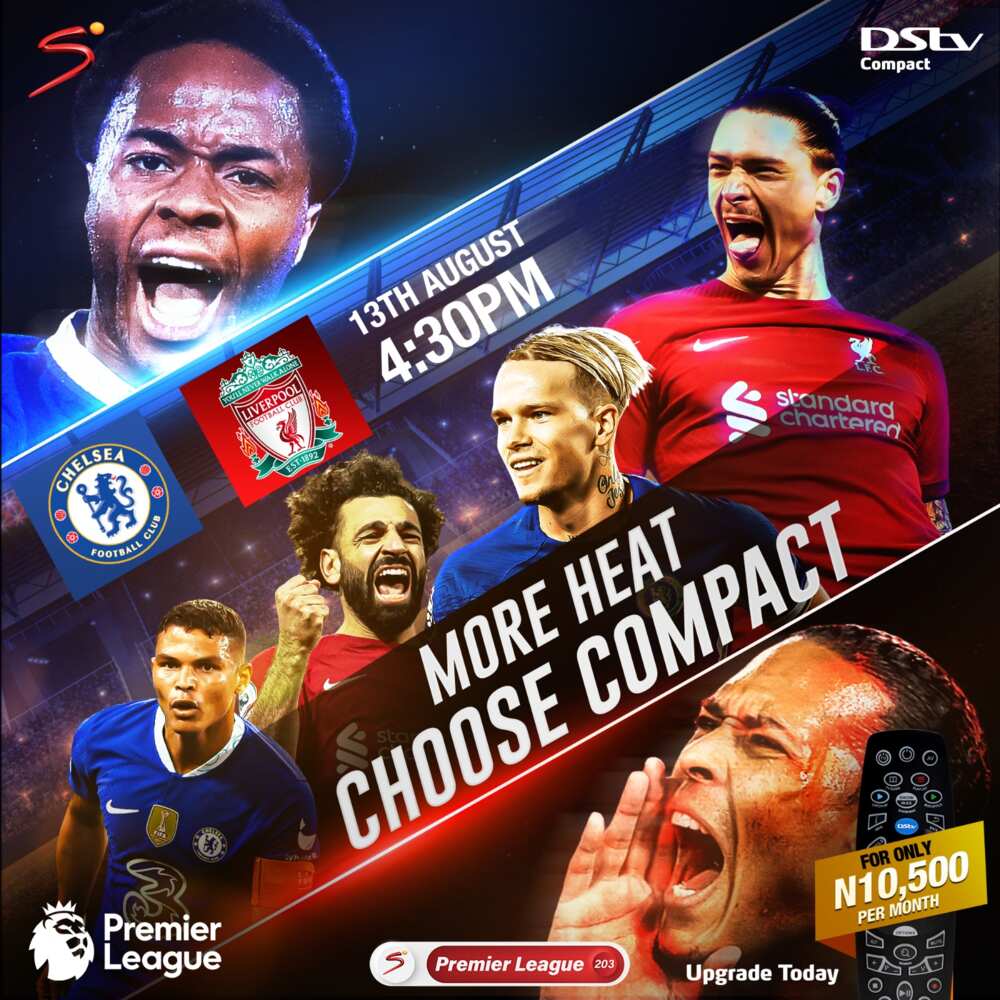 Banter and rivalry: Arsenal, Chelsea, Manchester, and Liverpool fans have always been at loggerheads, and pre-season events have further fuelled the feud. Moises Caicedo's transfer saga will surely put Chelsea and Liverpool fans at each other's neck throughout the season. Arsenal are one of the major spenders in the current transfer market, and much will now be expected from Mikel Arteta's side. Manchester United sold De Gea and replaced him with Cameroonian, Andre Onana, who is believed to be better with the ball at his feet. The new keeper recently conceded an embarrassing goal when the ball was lobbed over him from the middle of the pitch. Chelsea, Arsenal, and Liverpool fans are surely waiting in the corner for more of such opportunities to taunt United fans with "De Gea could have saved that" mantra. Watch all action unfold on DStv and GOtv Supa+.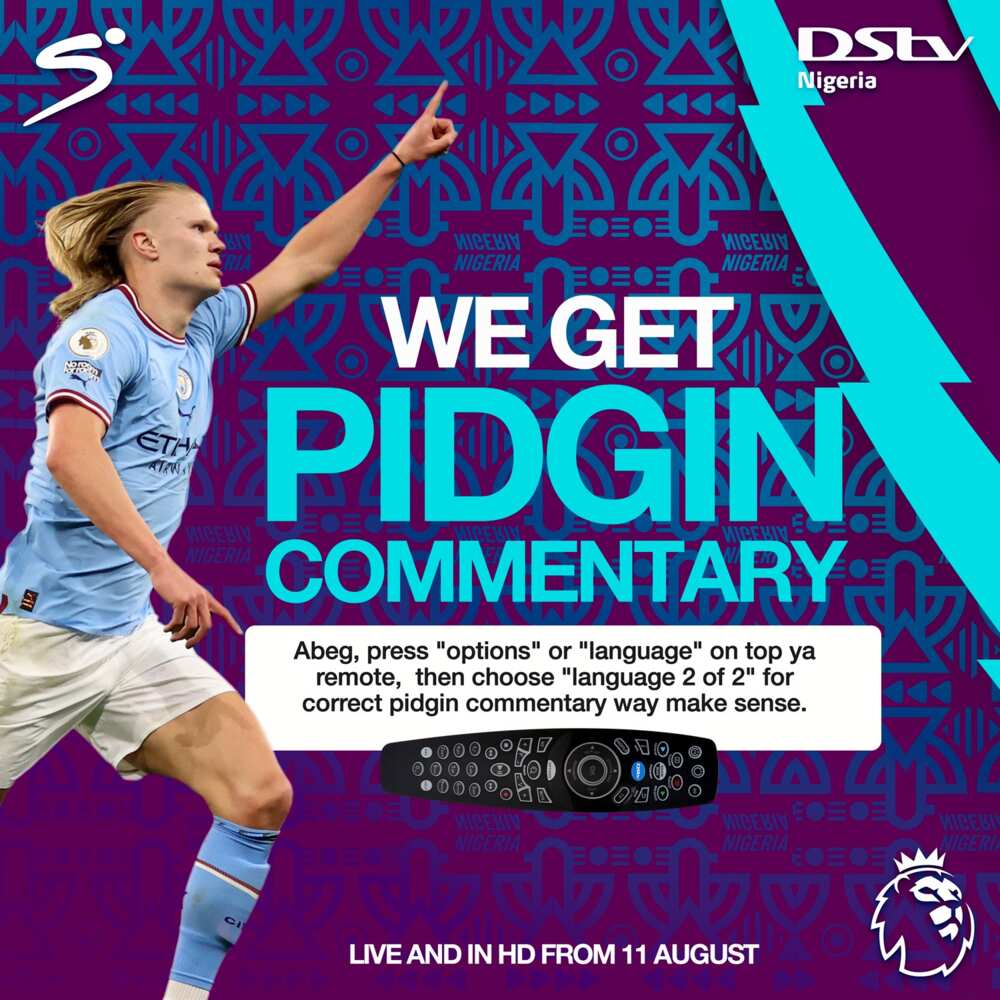 The common enemy: One thing that brings rival fans together is a common enemy. This appears to be the season Arsenal, Chelsea, Manchester, and Liverpool fans will jointly support any team that plays against Manchester City. Pep Guardiola's side has dominated the Premier League in the last three seasons and Nigerian fans would like the title to change hands this time.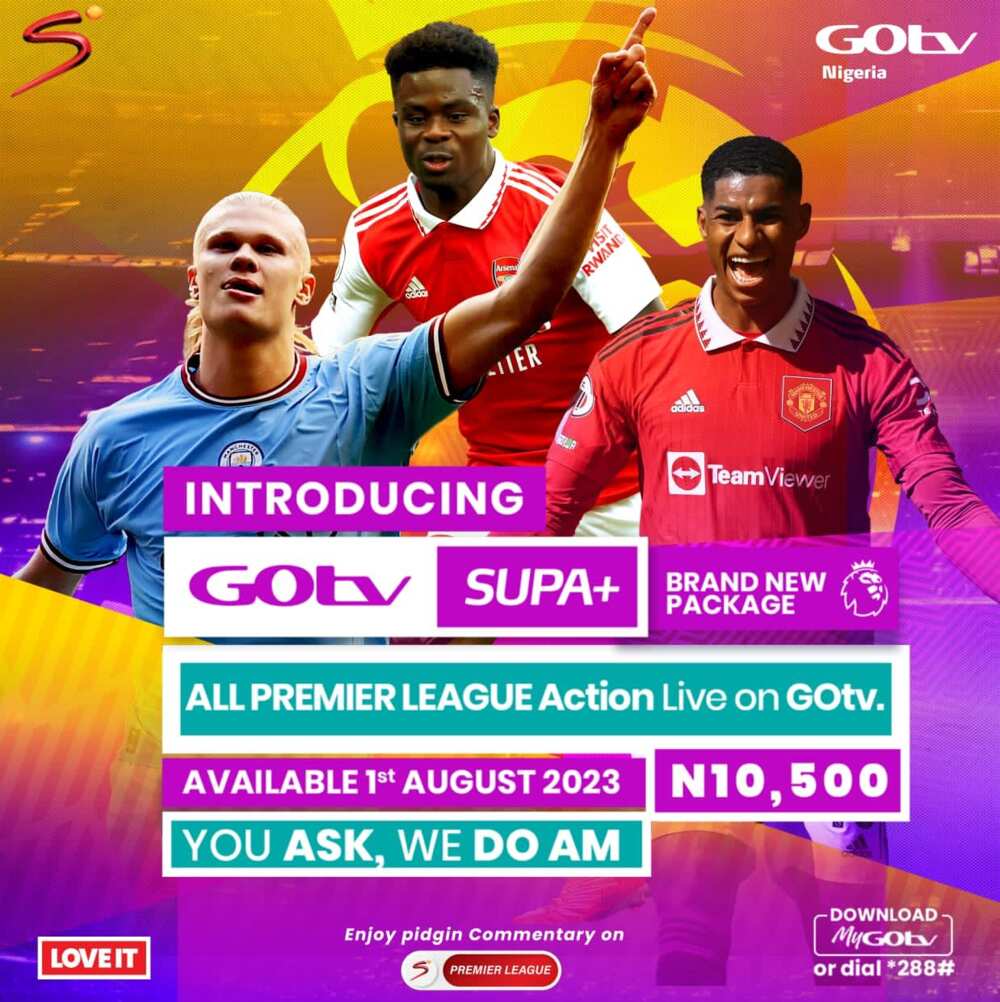 Nigerian players: Bukayo Saka of Arsenal recently showed his Nigerian connection with a visit to the Bariga axis of Lagos. This earned him warm reviews and comments from rival fans. Will more Nigerians have soft spots for Arsenal because of Saka this season? While answers to this question hang in the air, the like of Ale Iwobi, Emmanuel Dennis, Yinka Awoniyi and Ola Aina will surely get the support of Nigerians whenever their sides take to the pitch, especially against the likes of Arsenal, Chelse and Manchester United. All action involving Nigerian players in the Premier League will be live on the SuperSport Premier League channel, available on DStv Prestige, Premium, Compact Plus, Compact, and GOtv Supa+.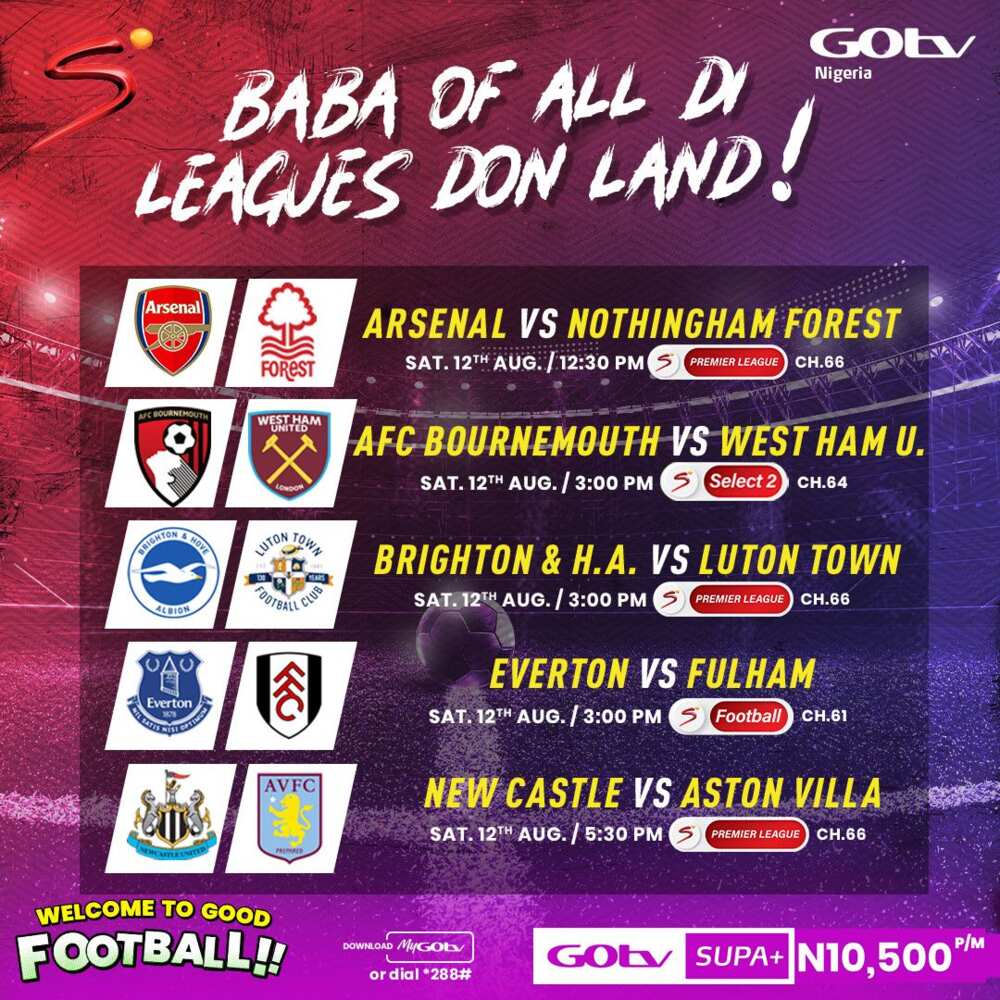 Longer matches: As part of the effort to reduce time-wasting by players during goal celebrations, referees have been asked to give additional time at their discretion at the end of each half. So, Nigerians should be ready for lengthy Premier League matches that could last over 100 minutes, all available on DStv Prestige, Premium, Compact Plus, Compact, and GOtv Supa+.
Enjoy every moment of the new football season across Europe on DStv Prestige, Premium, Compact Plus, Compact, and GOtv Supa+. Download the MyDStv or MyGOtv app or dial *288# to subscribe, renew or upgrade your subscription.
[Sponsored]
Source: Legit.ng