Which African Team will Nigerians Cheer for at the World Cup
Which African team will Nigerians cheer for at the World Cup?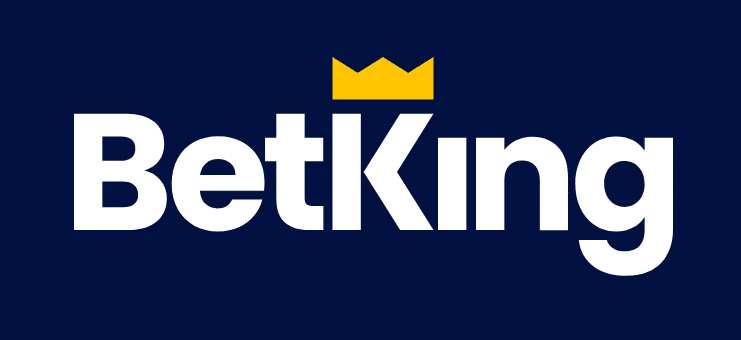 The FIFA World Cup is only two months away and Nigeria will not be one of the teams battling for World Cup success.
There are, however, five other African teams representing the continent in Qatar. This is our analysis of the teams and which ones Nigerians will be cheering for come November.
Cameroon
Nigeria's neighbour to the East and one of the country's fiercest football rivals between 2000-2008. Who can forget the 2000 Nations Cup final in Lagos?
While the rivalry is less intense these days, the memories of those tough losses are still fresh in many Nigerian minds
Cameroon finished third in the last African Cup of Nations. In 1990, Cameroon had their best-ever World Cup showing, making it all the way to the Quarter Finals. That performance is famous for the heroics and dance moves of Roger Milla.
At present, the team's attacking duo of Vincent Aboubakar and Karl Toko Ekambi have a solid partnership. Between them, they have 137 caps and 44 goals. Vincent Aboubakar is Cameroon's 4th highest goals scorer with 33 goals and Cameroon would need his goals if they are going to qualify out of their group.
As a Nigerian, if you can put aside the hurt of the losses to Cameroon from back in the day and root for them in this World Cup, be aware they are in a difficult group that includes Brazil, Serbia and Switzerland.
Switzerland have a fantastic record in the World Cup, while Serbia have never made it past the group stage as an independent country. They look poised to do so for the first time this year, and finally, Brazil are one of the favourites to win this year's tournament.
Morocco
Morocco sacked former coach Vahid Halilhodžić after he helped them qualify for the World Cup. Walid Regragui, the African Champions league winner is the team's new coach.
Halilhodžić was sacked because couldn't get along with key players like Hakim Ziyech–who retired from international football as a result of his conflict with the coach–and Nouusair Mazraoui.
With the appointment of a new manager, Ziyech might be back in the team. Morocco will need all of their firepower to qualify out of their group. Group F has Belgium, Canada and Croatia with Morocco. Belgium are the favourite to win the group with Canada and Croatia battling for second.
Morocco are the dark horse in the group, they go into the tournament with a new coach against a group with the CONCACAF champions Canada, 2018 semifinalists Croatia and 2nd ranked team in the world Belgium. Beware of the task ahead of them if you intend to throw your support behind the Atlas Lions.
Tunisia
Tunisia are in group D with France, Denmark and Australia. Like Morocco, they find themselves in a difficult group, but Tunisia might have a better chance simply because they have the defending champions in their group.
While this might sound counterintuitive, France are clearly one of the most talented teams in the world and should be in the running to defend their title. However, there is the matter of the champions' curse, which has affected almost all defending world cup champions teams in the past, including France themselves in 2002.
Regardless of whether the Champion's curse strikes or not, Tunisia still have tough matchups in the group. They have Denmark who were European semifinalists in 2020 and Australia who consistently dominate the Oceania Football Confederation.
Tunisia will be confident going into the tournament after beating Japan and Chile in friendlies. However, they squeaked through in qualifying for the world cup via an own goal over both legs against Mali and will need a much-improved showing when they get to Qatar.
Ghana
Ghana crashed out of the African Nations Cup in the group stage, finishing bottom in a group that included Comoros, Gabon and Morocco.
However, they turned that awful showing around when they beat Nigeria in the Qualifying playoff fixture.
The boon of that qualification is that many players of Ghanaian descent are willing to change their represented Nation to Ghana in order to play in the World Cup and represent Ghana.
These players include Inaki and Neco Williams, Tariq Lamptey and Mohammed Salisu. They are also working on recruiting more players eligible to play for Ghana like Arsenal's Eddie Nketiah and Chelsea's Callum Hudsun-Odoi.
Ghana's group looks pretty tough. They fight for two qualifying spots with Uruguay, Korea and Portugal. This presents an opportunity for revenge after they were denied a first-ever Semi-final spot by a Luis Suarez handball.
Even though the World Cup qualifying loss still stings, Nigerians will be throwing their weight behind their Ghanaian brothers when the World Cup comes around, especially if they succeed in recruiting players who represent football clubs they already cheer for.
Senegal
Senegal are the Champions of Africa going into the world cup and also have the easiest group of all the 5 African countries.
In a group that includes the hosts Qatar, Holland and Ecuador, they should look to join Holland as the second qualifier from the group.
However, there is no guarantee this would be the case, Qatar will be buoyed by a strong home crowd and have history on their side. Only one host nation has failed to make it to the knockout stage - South Africa in 2010- and Qatar would be aiming to not be the second.
Ecuador are tricky opponents for any team and were impressive in the world cup qualifiers.
Senegal are the only African side to not change their coach before the world cup, trusting Aliou Cisse after he led the team to African Nations Cup victory and World Cup qualifying both against Egypt.
The Senegalese team boast loads of individual talent and have played together under the same coach for years now. That cohesiveness and talent make them the best African team to support at the World Cup.
Head to BetKing now to place your bets on the Fifa World Cup 2022 fixtures!
[SPONSORED]
Source: Legit.ng