Plateau Crisis Worsens As State Assembly Speaker, Deputy Resign
The political situation in Plateau state has reached a fever pitch and might become a major crisis in the coming days
On Tuesday, November 21, the Speaker of the Plateau House of Assembly, Hon Moses Thomas Sule and Deputy Speaker, Hon Gwottaon Fom, resigned
The duo did not issue an official statement to explain the reasons for their resignation, but it might be connected to the sack of Governor Caleb Mutfwang by the appellate court
Legit.ng journalist Segun Adeyemi has over 9 years of experience covering political events, civil society, courts, and metro
Jos, Plateau - The Plateau State House of Assembly witnessed a significant shake-up as the Speaker, Hon Moses Thomas Sule and Deputy Speaker, Hon Gwottaon Fom, resigned.
In the aftermath, Gabriel Dawang, the representative for Pankshin North, emerged as the new Speaker, while Hon Timothy Dantong, representing Riyom constituency, assumed the role of Deputy Speaker.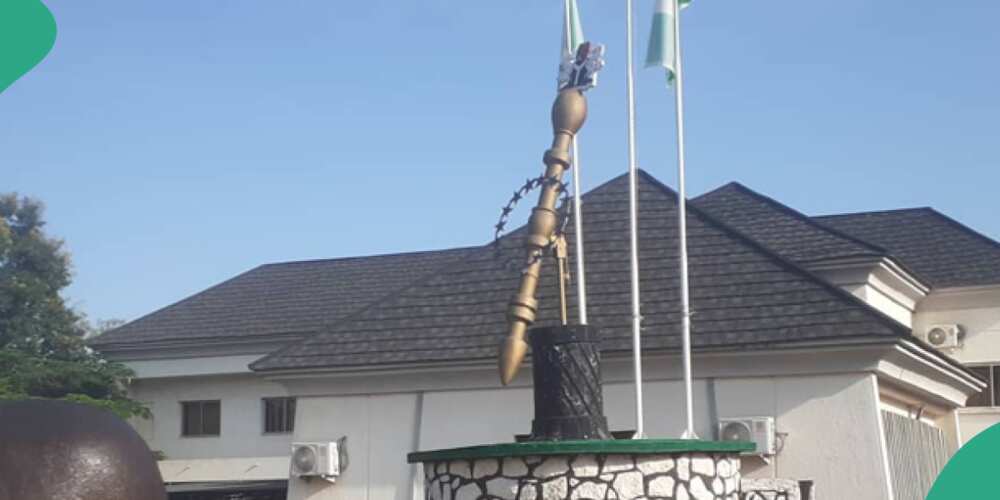 According to Daily Trust, this political restructuring comes amid speculations that the changes may be linked to Governor Caleb Mutfwang's recent removal and certain PDP members in the state assembly.
On Sunday, November 19, a panel of three justices in the appellate court reached a unanimous decision stating that Mutfwang did not receive sufficient nomination and sponsorship from the Peoples Democratic Party (PDP) for the upcoming gubernatorial election on March 18.
Protest rocks Plateau after appeal court verdict sacking PDP's Gov Caleb Mutfwang
Meanwhile, Youths in Jos, the state capital of Plateau, have staged a peaceful protest following the appellate court's sack of Governor Caleb Mutfwang.
Nigeria's National Judicial Council (NJC) have been urged to intervene in what they described as "injustice."
Governor Mutfwang becomes the fourth governor from the opposition party to be sacked by the appellate court.
Plateau crisis: PDP urges CJN to probe APC's judiciary control claim
In another report, the PDP has reacted to the viral video of an APC lawmaker, Hon. Yusuf Gagdi, boasting that the ruling party has persons at the Appeal and Supreme Court levels.
The opposition party has called on the CJN, Justice Olukayode Ariwoola, to probe the public boasting.
The PDP National Publicity Secretary, Hon. Debo Ologunagba, alleged that the APC has set up a special team to induce certain judicial officers.
Source: Legit.ng