Breaking: Surprise As Plateau Governor Appoints 136 Aides
136 persons have been nominated for appointment as special aides to the governor of Plateau state, Caleb Mutfwang
The governor confined this development on Friday, September 15, through a statement issued and signed by his director of press and public affairs, Gyang Bere
Bere noted that their designations will be communicated to them in their respective Local Government councils
Jos, Plateau State - Governor Caleb Mutfwang of Plateau State has confirmed the appointment of 136 persons as his special assistants.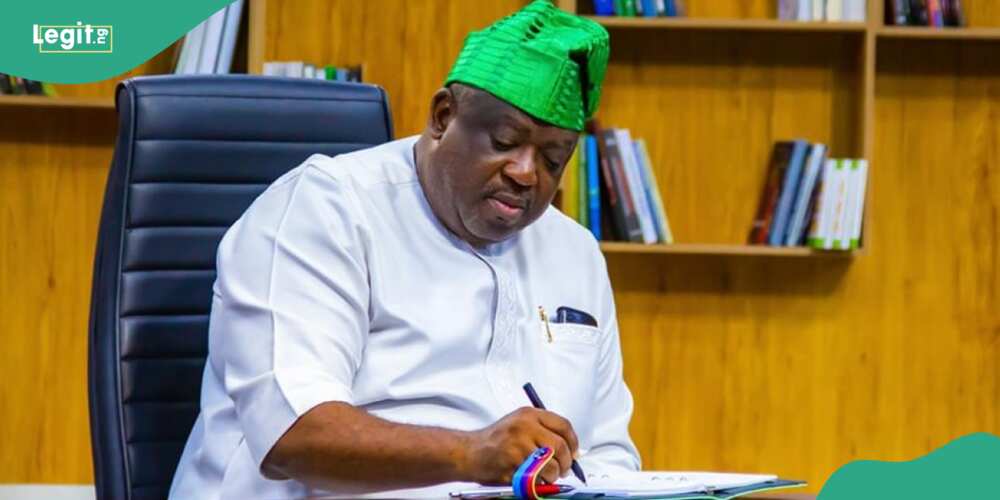 The governor made this known on Friday night, September 15, through a statement signed by his director of press and public affairs, Gyang Bere.
According to the statement, the appointees were spread across the 17 Local Government Areas of the state with each having eight slots, The Punch reported.
According to the statement, there were eight positions available for each of the appointees among the state's 17 local governments, New Telegraph newspaper reported.
Although no portfolios were attached to their names, the statement however said their designations will be communicated to them in their respective Local Government Councils.
"The appointees, whose names are listed below are the first batch. They will assume their roles and responsibilities immediately," The statement added.
Some of the appointees were:
Hon. Dalyop Pin,
Miss Nyam Jemima,
Miss Patience Ufwalal,
Dachomo Sunday,
Shim Malau,
Dabot Dung,
Mr. Pam Nuhu,
Mr. Samson Chuwang.
Others were;
Aaron Jamo,
Gimbia Tahu,
Yahaya Ibrahim,
Atoyi Daniel,
Katuk Ahamdu,
Ughili Agaji,
Ichi David and Sunday Wada, among others.
Kano gov appoints 115 new aides, gives reason
Legit.ng reported earlier that Governor Abba Kabir Yusuf of Kano state, has appointed 115 new aides to serve in his government, taking the tally of his aides to 196.
The latest appointments were announced on Friday, September 1st, and Saturday, September 2nd, by Sanusi Bature, the chief press secretary to the governor.
Key decisions made by new state governors within 20 days in office
After assuming office on Monday, May 29, some governors have hit the ground running with some drastic decisions.
Plateau State's Governor Caleb Mutfwang, Benue's Governor Hyacinth Alia, and Sokoto State's Governor Ahmad Aliyu, within 20 days in office, have revoked appointments made by the previous administrations.
While in Cross River state, Governor Bassey Otu ordered the verification of civil servants working there.
Source: Legit.ng