2023 Guber Election: Vote Buying, Compromised Secrecy of Ballot Prevalent During Polls, Says Yiaga Africa
FCT, Abuja - Election observer group Yiaga Africa, in its mid-day post-election report for the 2023 gubernatorial polls, says there have been continuous cases of vote buying, compromised secrecy of ballots and a host of other ills at polls.
Yiaga Africa made this known on Sunday, March 19, at its post-election press briefing attended by Legit.ng at the Transcorp Hilton in Abuja.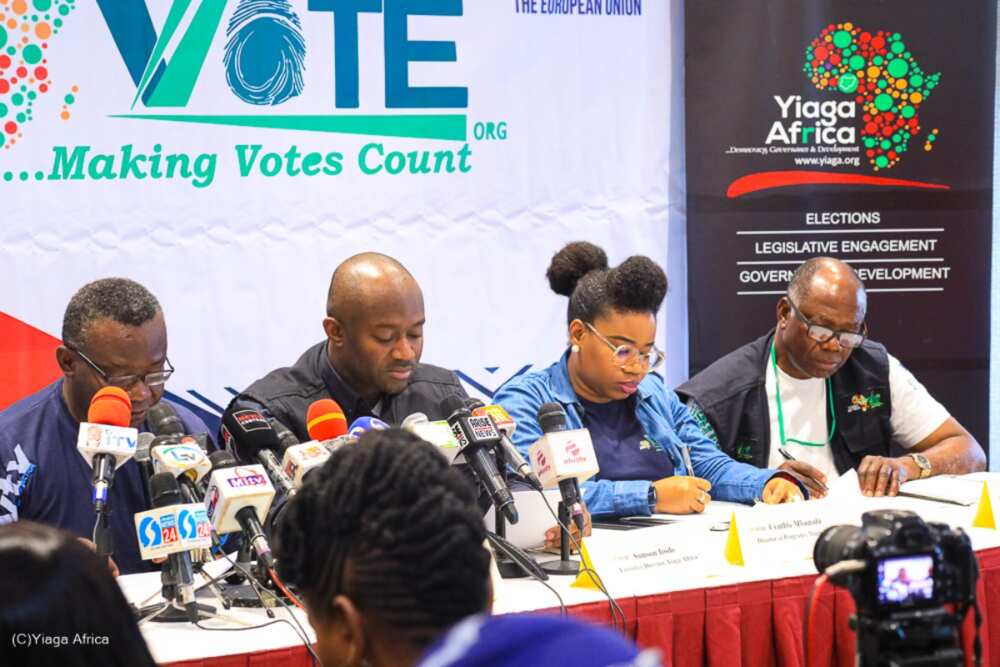 The Yiaga Africa pre-election observation initiative, funded by the European Union through its EU SDGN program, revealed that INEC failed to live up to the promise of a free, fair and seamless election in the build-up to the gubernatorial polls.
The chairman of Yiaga Africa Watching The Vote, Ezenwa Nwagwu, said:
"The governorship/state assembly elections were signposted with voter suppression, electoral violence, electoral impunity, vote buying and capture of the results management by political thugs in Delta, Lagos, Rivers, Akwa Ibom, Kano, and Taraba states.
"Yiaga Africa is saddened by the cases of attacks on voters, INEC officials, journalists, election observers and personnel of the EFCC by political thugs.
"These stakeholders suffered grievous bodily harm and psychological trauma."
Nwagwu, on behalf of Yiaga Africa, condemned the series of critical incidents recorded throughout the election process.
He said:
"Reports also indicate that at least eight fatalities were recorded within the last 24hrs.
"These election-related deaths are unacceptable and highly condemnable."
Meanwhile, Yiaga Africa urged security agencies to hold the political thugs and their sponsors accountable for these deaths and attacks.
Source: Legit.ng