Dapo Abiodun: 3 Factors That Influenced Re-Election of Ogun Governor Despites Lapses in Governance
Dapo Abiodun, the governor of Ogun state, has been declared the winner of the 2023 governorship election in Ogun state after polling 276,298 votes despite the insinuation that the governor prioritized politics over governance in the state.
According to the Independent National Electoral Commission (INEC) the governor defeated his closest rival, Ladi Adebutu of the Peoples Democratic Party (INEC) who scored 262,383 votes while Bisi Otegbeye, the candidate of the African Democratic Congress (ADC) garnered 94,754 votes.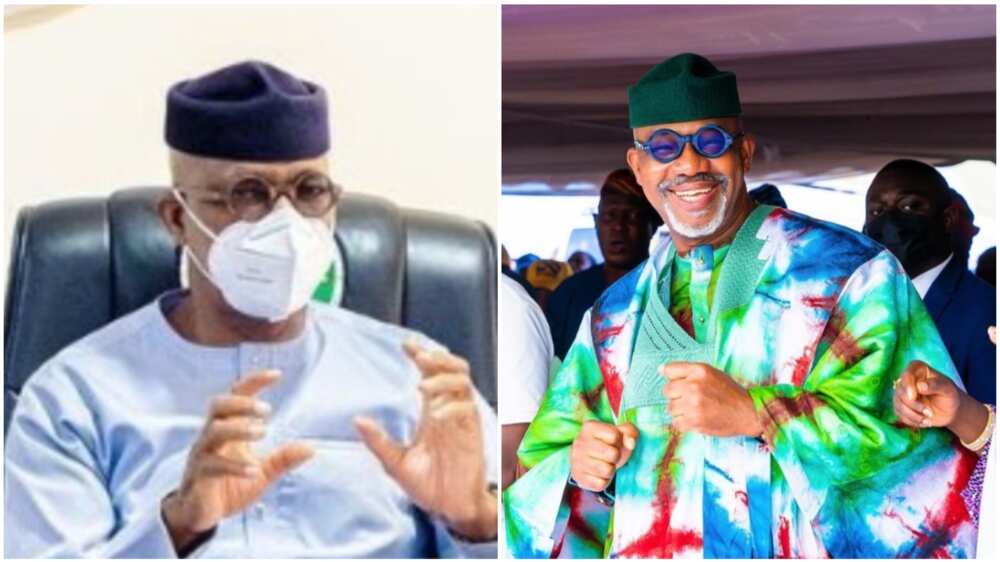 Otegbeye, who came third in the poll was highly supported by former governor of the state, Ibikunle Amosun, the current senator of Ogun central.
However, the victory of Abiodun in the poll was hinged on some factors.
The factors are explained below:
The crisis in PDP
Before the emergence of Adebutu as the candidate of PDP in the 2023 guber election in the state, the PDP was highly divided and did not really have the room to campaign ahead of the poll.
Due to divided house in the PDP, the candidature of Adebutu was contentested at the court to few days before the election, thus, influencing his late campaign for the election.
Amosun factor
The former governor of the state and current senator of the Ogun central, Ibikunle Amosun, has been the enemy of the state governor, declared and anointed Otegbeye, the ADC candidate, over Abiodun, who is a member of his party, the All Progressives Congress (APC).
Unfortunately, the move of the former governor, expected to work against the governor, turned out get sympathy votes for the Abiodun during the poll as many considered Amosun to be power monger.
Yayi's factor
Senator Olamilekan Adeola Solomon, popularly known as Yayi, the senator-elect for the Ogun west has strong contributing factors in the victory of Abiodun during the election.
The senator that moved from Lagos west to Ogun west to pursue his ambition of becoming the governor of Ogun state worked vehemently for the governor-elect in the region.
Yayi did not only campaign for APC to retain the seat of power in the state, but to strengthen his relationship with Abiodun with the hope that the re-elected governor will support his ambition as well.
Source: Legit.ng