Oyo Governorship Election: 3 Key Reasons PDP's Governor Makinde Emerged Victorious
Governor Seyi Makinde has been announced by the Independent National Electoral Commission (INEC) as the winner of the gubernatorial election in Oyo state after the collation and announcement of results from 33 local government areas.
But beyond the announcement by INEC, Legit.ng x-rays some factors that influenced Governor Makinde's victory in the state where he has held sway for the last four years.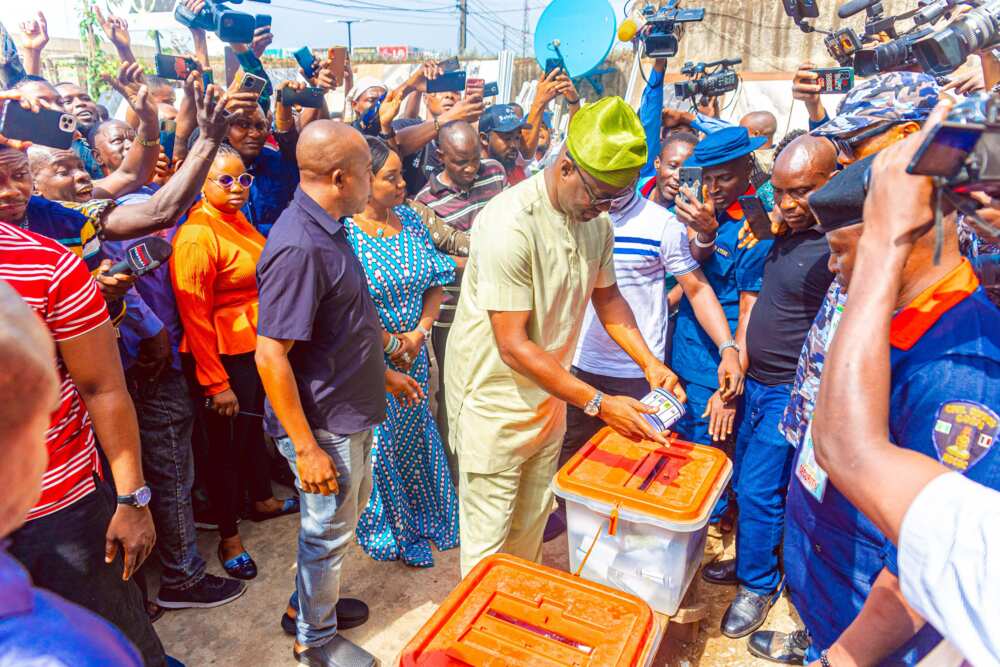 Incumbency
As the incumbent governor of the state, Makinde is known to be popular and pulls all the strings of power which are at his beck and call especially during the campaigns ahead of the election.
Performance in office
It is vital to state that as an incumbent governor, retaining your seat for a second term is hugely dependent on how well you performed in your first tenure, and Makinde seems not to have disappointed his people in this regard.
To prove this, the Peoples Democratic Party (PDP) has commended Makinde for his outstanding performance in the state.
In a statement released in January, the PDP's deputy national publicity secretary, Ibrahim Abdullahi, noted that the governor truly deserves the commendation.
Even more, a prominent group of Nigerian professionals in the Diaspora, Omituntun Initiative in the Diaspora (OID), threw its weight behind the re-election of Makinde for a second term following what it described as transformational works orchestrated by the governor.
Endorsement from Oyo LP
Apart from the power of incumbency and his performance which endeared him to the hearts of Oyo people, Makinde also got the support of non-PDP politicians before the election.
Days before the poll, the Labour Party (LP) in Oyo dumped its gubernatorial candidate, Tawfiq Akinwale, for the governor.
Sadiq Atayese, the LP chairman in Oyo, during a press conference on Sunday, March 12, disclosed that the decision to pick Makinde was made by the party's working committee.
Source: Legit.ng