Naira Redesign: Buhari To Extend Deadline Till April 10? New Update Springs Up
There is a possibility that the deadline for the use of old naira notes will be extended by President Muhammadu Buhari
This is as President Buhari is said to have engaged some governors in a meeting where the deadline was discussed
It was gathered that the president is worried about disobeying the Supreme Court's order and the plight of Nigerians
Abuja - A report from The Cable has it that President Muhammadu Buhari is considering the possibility of extending the use of the old naira notes till April 10.
According to the media house, President Buhari is thinking of extending the deadline so as to obey the Supreme Court's order and alleviate Nigerians' pain caused by the ongoing cash crunch.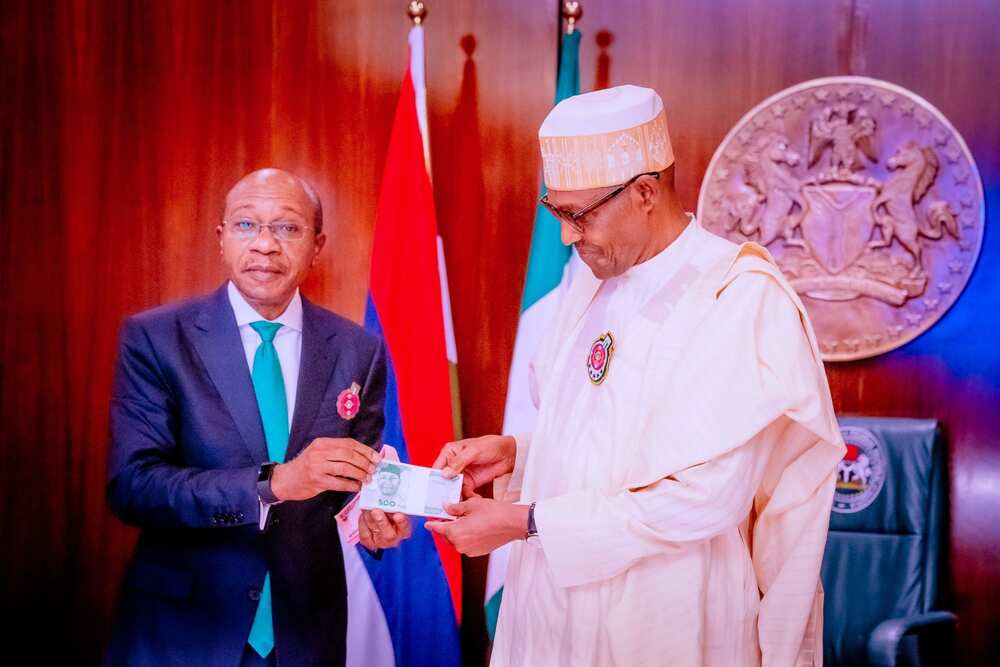 The newspaper added that according to a senior government official, Buhari is worried about the legal implications of disobeying the apex court's order.
It was gathered that these and other related issues formed the agenda of a meeting between the president and the leadership of the Nigeria Governors Forum (NGF) as well as the Progressives Governors Forum on Wednesday, February 15.
The unnamed official was quoted saying:
"The resolution was to give room for President Buhari to make concession on the monetary policy and make the following announcements public," the official said.↳
"One, that the old naira notes of N1,000, N500 and N200 be allowed free movement in and out of the banks for the next 60 days.
"Two, that all three notes will be legal tender during this period, but that any old N500 or N1,000 that goes into a bank will not be sent back into circulation."
The official added that only Governor Nasir El-Rufai of Kaduna who wants total cancellation of the naira swap policy is not "on the same page with the president".
Naira redesign: "Stand up to President Buhari," APC director tells Nigerians, business owners
A deputy director at the directorate of Agro-commodities in the All Progressives Congress (APC) Presidential Campaign Council, Retson Tedheke, had called on every Nigerian to stand up to President Muhammadu Buhari and the Central Bank of Nigeria's governor, Godwin Emefiele, over the new monetary policy.
In a short video posted on his personal Twitter account, Tedheke said the time has come for Nigerians to challenge the president over the frustration faced by citizens since the implementation of the naira redesign policy.
Stating that since the president has remained adamant and failed to listen to appeals from all quarters on the new policy implementation, there is a need for the people to go against him.
Source: Legit.ng