Powerful APC chieftain cautions Buhari against threading path that led to 1966 coup, gives reason
Adamu Garba, the chieftain of the APC, has cautioned President Muhammadu Buhari to avoid a repeat of the "Wet e" riot in the south-west of the country
The APC chieftain sent the warning while reacting to the protest in Abeokuta over the scarcity of naira notes that led to attacks on banks
According to Garba, the south-west is a beacon of Nigeria's democracy and the president must avoid any policy that will scuttle election in the region
PAY ATTENTION: Сheck out news that is picked exactly for YOU ➡️ click on "Recommended for you" and enjoy!
Adamu Garba, a presidential aspirant of the All Progressives Congress (APC) who lost to Bola Tinubu during the party's primary has called on President Muhammadu Buhari to immediately find a lasting solution to the fuel and naira scarcity biting Nigerians hard.
Garba's comment was a reaction to the protest that broke out in Abeokuta, the Ogun state capital, on Tuesday, February 6, where angry Nigerians expressed their anger over the situation where they could not have access to their money in banks.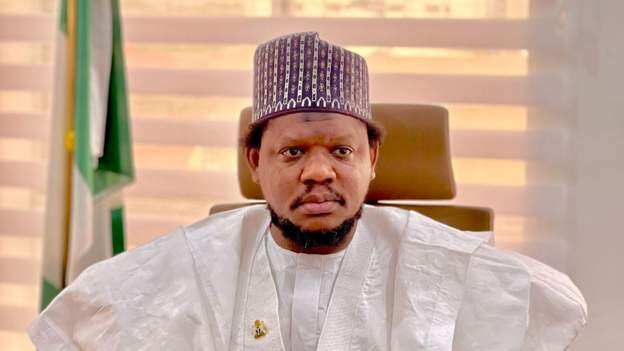 The APC chieftain urged the federal government to immediately address the situation to stop the protest that is already gaining momentum in other states.
Latest about Adamu Garba, Muhammadu Buhari, new naira note, naira scarcity, 2023 election, CBN
He took to his Twitter page to warn the government that the southwest has a record of upholding Nigeria's democracy while taking the government back to history lane about the Wetie riot, a political riot in the region that led to the first military takeover of the country.
He said:
Everything needs to be done by the government to fix the Naira/Fuel scarcity issue and stop the ongoing protest in Abeokuta. I learned that Ondo is planning the same.
South West is a beacon of our democracy and we should not forget the history of how Operations Wetie started.
When politics meets diverse interests, a more mature, diplomatic approach is required to handle the situation for the benefit of all.
This scarcity issue can pressure the general public to come to the street. Coming toward the election period, this is not good for Nigeria.
We must remind ourselves that no one will get anything when Nigerians are not happy. Not the Government, the politicians, the opposition, or the public.
If the policy is not working, then it is simply not working. It should be reserved, carefully planned, and re-implemented.
We should avoid any tension or unnecessary grandstanding that could lead to the truncation of our peace, prosperity, or worst of all, our democracy.
That is why i reminded us of Operation Wetie, the Wild Wild West that eventually led to the 1966 coup. History is a good teacher.
Source: Legit.ng