Intrigue as Supreme Court Gives Final Verdict on Buhari's Candidature, Lambasts PDP
The supreme court has upheld the candidature of Laila Buhari as the senatorial candidate of the PDP for Kano central
Laila Buhari, who is the only female seeking an elective position in Kano state across all political parties, was earlier declared the authentic candidate of the PDP for the district in the 2023 elections
But the PDP has taken her to the supreme court, asking the apex court to declare Damburam Nuhu as the authentic candidate of the party
Laila Buhari, the only female candidate contesting for elective position in Kano state, has been named the authentic candidate of the Peoples Democratic Party (PDP) for Kano Central Senatorial District.
According to Daily Nigerian, Buhari's candidature was upheld by the supreme court on Thursday, February 2.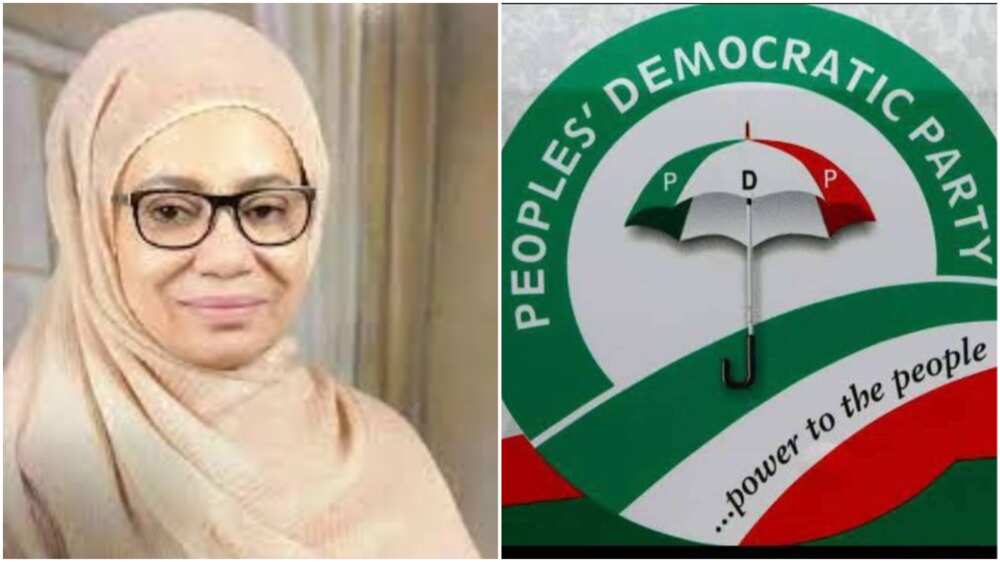 Why supreme court upheld Buhari's candidacy in Kano
The PDP had approached the apex court over the ruling of the court of appeal that earlier declared Buhari as the party's candidate for the district and declared Damburam Nuhu in her place.
But in a 5-man panel of justices on Thursday, Justice Mohammed Garba, upheld Buhari's candidature.
The justices include Garba, Kudirat Kekere-Ekun, Adamu Jauro, Emmanuel Agim, and Ibrahim Saulawa, who all disagreed with the appeal grounds. The panel also lambasted and warned the PDP against impunity.
Latest about PDP, Kano, 2023 election, Laila Buhari, Arewa
On the grounds of appeal, PDP lawyers argued that the justices of the Court of Appeal erred in law and occasioned a grave misplacement of justice when they invoked the provisions of section 15 of the Court of Appeal Act, 2004 in determining Ms Buhari's suit on the merit knowing full well that she had failed to satisfy the conditions precedent to invoke same.
New tension erupts in PDP as prominent chieftain makes strong allegation against Ayu
Legit.ng earlier reported that the national chairman of the PDP, Iyorchia Ayu, has been accused of fueling the discord in the Kano state chapter of the party.
Lailah Buhari, the senatorial candidate of the PDP for Kano central, specifically accused Ayu while expressing fear that the division in the party could scuttle its chances in next month's poll.
Buhari, whose election was recently upheld by an appeal court, is the only female candidate contesting for elective position across all parties in Kano in the 2023 election.
Source: Legit.ng