New tension erupts in PDP as prominent chieftain makes strong allegation against Ayu
The national chairman of the PDP, Iyorchia Ayu, has been accused of fueling the discord in the Kano state chapter of the party
Lailah Buhari, the senatorial candidate of the PDP for Kano central, specifically accused Ayu while expressing fear that the division in the party could scuttle its chances in next month's poll
Buhari, whose election was recently upheld by an appeal court, is the only female candidate contesting for elective position across all parties in Kano in the 2023 election
Kano, Kano - Lailah Buhari, the Peoples Democratic Party (PDP) Kano central senatorial candidate, has accused the national working committee (NWC) of the largest opposition party of fueling the internal crisis rocking the party in the state.
Buhari specifically accused the national chairman of the PDP, Iyorchia Ayu, of fanning the embers of discord among interest groups within the party while expressing worry that the development could affect the party's chances during the forthcoming election, Guardian reported.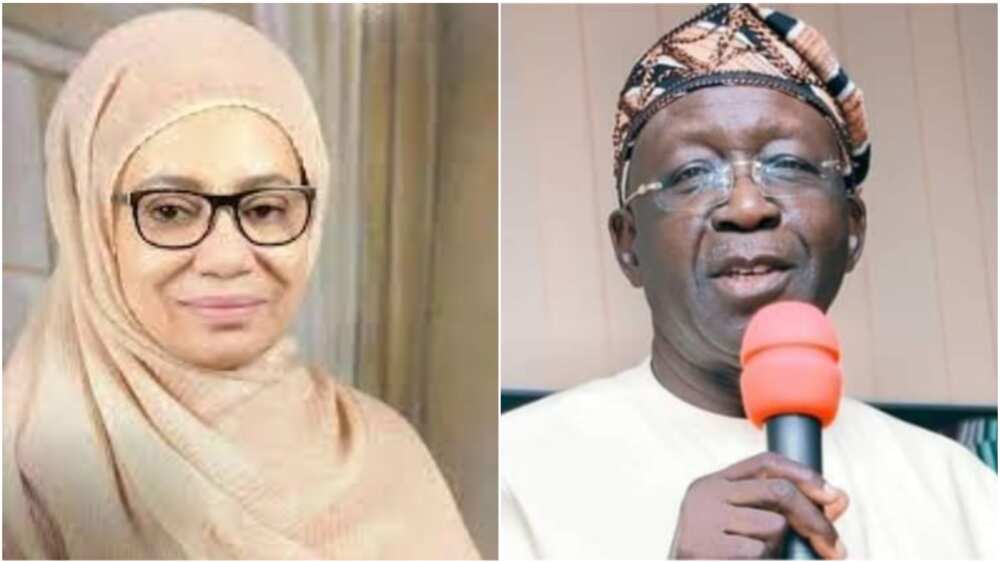 What Buhari said about Ayu on PDP in Kano
The politician is the only female candidate seeking an elective position across all political parties in Kano as she disclosed to journalists of her determination to make history in the 2023 election.
Recently, the primary that produced Buhari was upheld by the court of appeal against the faction that produced former federal lawmaker, Nuru Danburam.
Buhari was elected at the PDP primary conducted under Shehu Sagagi's leadership, a factional chairman of the party while Danburam was nominated in another parallel faction led by Aminu Wali.
Latest about PDP, Buhari, Iyorchia Ayu, Kano, 2023 election
Danburam earlier secured a victory at a federal high court but the judgment was upturned by the appeal court that ordered the Independent National Electoral Commission (INEC) to recognise and publish Buhari's candidacy.
Danburam is currently at the supreme court to challenge the judgment of the appeal court but Buhari has expressed optimism about winning at the apex court as well as the February 25 election.
2023 Election: Atiku storms Lagos, attack Tinubu
Legit.ng earlier reported that the PDP presidential candidate in the 2023 poll, Atiku Abubakar, has chided Bola Tinubu, the APC presidential candidate.
Atiku described Tinubu as a greenhorn, a term used to refer to an inexperienced or naive person, who is not well acquainted with local manners and customs.
The PDP presidential candidate bragged that he was instrumental in opening the door for private sectors when he was the vice president of Nigeria.
Source: Legit.ng