APC Chieftain Reveals Tinubu's Impact in Buhari's Extension of Deadline for Old Naira Notes Swap
Popular APC chieftain Femi Fani-Kayode has commented on the extension of the deadline for depositing the old Naira notes
The former aviation minister said the extension of the old naira notes proved that Bola Tinubu's statement about the Naira notes re-design was appropriate
Fani-Kayode also expressed confidence that Tinubu, a former Lagos state governor, will succeed Buhari as Nigeria's next president
FCT, Abuja - Femi Fani-Kayode, a chieftain of the All Progressives Congress (APC), says President Muhammadu Buhari ordered the Central Bank of Nigeria (CBN) to extend the deadline for depositing the old Naira notes.
Godwin Emefiele, the CBN governor, had earlier announced that the apex bank presented the request and got the president's approval for an extension on Sunday, January 29.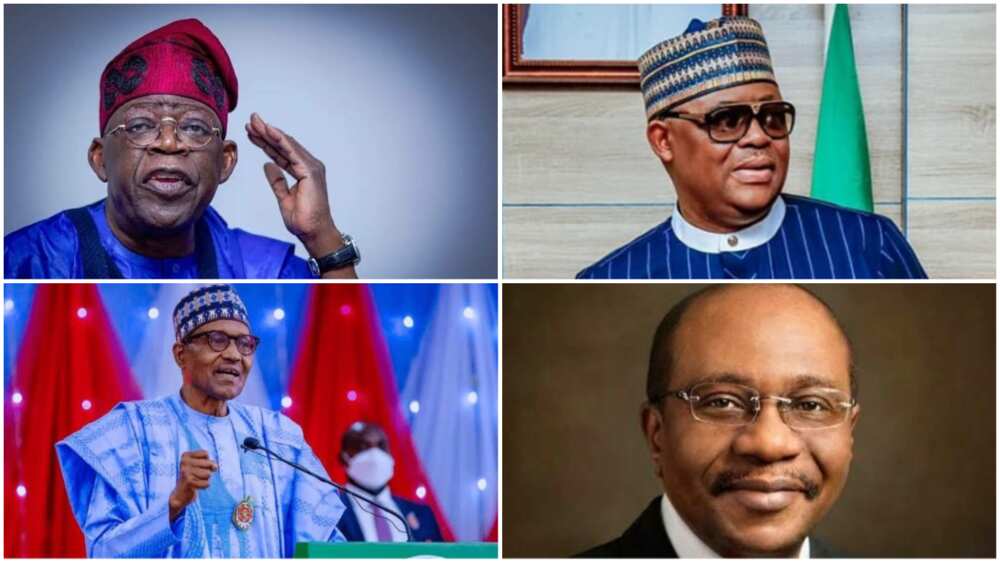 However, reacting in a statement on Facebook, Fani-Kayode who is a member of the APC Presidential Campaign Council said it was President Buhari who gave the order.
"The President has ordered the deadline for the submission of old naira notes to be extended by 2 weeks.
"This will lessen the tension and pain of the people and strengthen the democratic process and the legitimacy of the coming election," the former aviation minister said.
Tinubu's comments appropriate says Fani-Kayode
Recently, the APC presidential candidate, Asiwaju Bola Ahmed Tinubu stirred reactions as he alleged that the lingering fuel scarcity and naira notes re-design were meant to scuttle the 2023 general elections.
He made the allegation during the APC presidential rally in Abeokuta, Ogun state, on Wednesday, January 25, in Abeokuta.
The former Lagos governor, however, expressed confidence that elections would hold and he would win.
Fani-Kayode said the extension of the old naira notes proved that Tinubu's statement in Abeokuta was appropriate.
"This proves that Asiwaju's comments in Abeokuta were appropriate and our collective warnings were taken seriously.
"Thankfully we have a listening and receptive President who had the courage to direct the CBN Governor and those that are behind him to do the right thing," the APC chieftain added.
Tinubu will be Nigeria's next president, says Fani-Kayode
Fani-Kayode further expressed confidence that the APC presidential candidate will win the February 25 poll.
"The APC cannot be divided or defeated by a group of PDP sympathisers embedded in certain institutions in the system fighting for the interest of Atiku and his carpet baggers, crooked business partners and goons.
"Like I said before the cat is out of the bag, we know who you are and we will soon publicly expose you and your collaborators by name.
"Nigeria will never fall back into the clutches of the PDP and Asiwaju will be our next President whether you like it or not. Live with this and know peace. Oppose it and feel the pain," he concluded.
Buhari gives reasons for CBN naira redesign policy
Earlier, Legit.ng reported that President Buhari again defended the decision of the CBN to redesign a higher denomination of the Naira.
According to Buhari, the policy was targeted at individuals in possession of illicit funds and not ordinary Nigerians.
The president disclosed this in a statement issued by his Senior Special Assistant on Media and Publicity, Garba Shehu on Saturday, 28 January 2023.
Source: Legit.ng