2023 presidency: Nigeria's only female candidate slams Tinubu, Obi, Atiku, says they're "recycled politicians"
Ahead of next month's presidential polls, preparations from different candidates have heightened to the core
In an exclusive interview with Legit.ng, Princess Chichi Ojei (PCO), the presidential candidate of the Allied Peoples' Movement (APM) expressed her grouse towards the candidacy of some of her counterparts
She described them as recycled politicians who represent an outdated system that has held Nigeria captive since the beginning of democracy
FCT, Abuja - Princess Chichi Ojei (PCO), the presidential candidate of the Allied Peoples' Movement (APM) has labelled her counterparts Peter Obi, Bola Tinubu and Atiku Abubakar as "recycled politicians" responsible for the current predicament of Nigeria.
PCO, the only female candidate in next month's presidential polls, said the trio (Obi, Tinubu, Atiku) were responsible for holding Nigeria captive and derailing its ability to grow as a developing nation.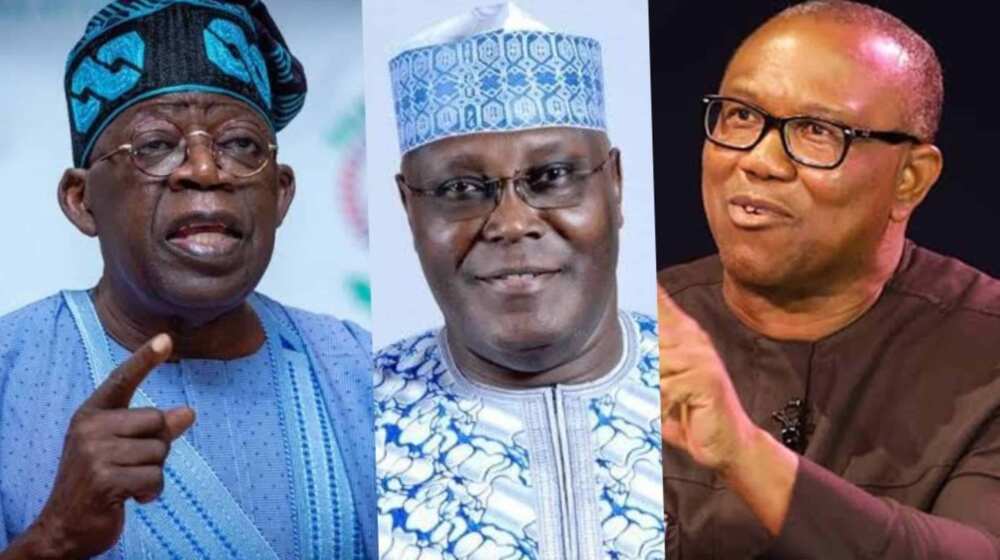 During a chat with Legit.ng, she said:
"Tinubu, Atiku and Obi are recycled politicians representing an outdated system, an old era of politicians that have held Nigerians captive in perpetual chains and bondage of abysmal illiteracy, godfatherism, poverty, insecurity, hardship, fake promises, corruption and impunity."
She stated that her candidacy was spurred towards challenging the already existing norm that has crippled the economy.
The APM presidential candidate also harped on the fact that her constituency (Women) remains the most marginalised group in Nigeria and she is willing to break that jinx.
PCO said:
"Nigeria needs a visionary, purposeful, resourceful, versatile and independent-minded President free from godfathers and cabal.
"Nigeria needs a fresh face with unimpeachable character, integrity and sincerity of purpose to serve her people and country.
"Most importantly, the solution to Nigeria's problem is a female President for 2023. PRINCESS CHICHI OJEI (P.C.O.) will provide and commence the foundation of transformative leadership in Nigeria."
APM presidential candidate calls for extension of PVC collection exercise
When asked to give her take on the ongoing PVC collection exercise, she expressed her disappointment describing the whole process as "very disappointing and extremely porous."
She said:
"l call on INEC to further extend the collection date. This is to ensure that all eligible voters collect their PVCs and vote for candidates of their choice in this crucial election that will redefine the destiny of the nation as power belongs to the people, not to a cabal."
PCO urged President Muhammadu Buhari to fulfil his promise and deliver a free and fair election and allow Nigerians to make their choice during the polls.
Similarly, she urged the electoral body, INEC to perform its role as a neutral umpire and give Nigerians a free and fair election.
PCO also charged the commission to consider extending the deadline for the collection of PVCs across the federation ahead of next month's polls.
On her reformation agenda for the country, she noted that her administration will prioritise adequate security, economic stability, enabling environment for wealth creation, women and youth employment, and electoral reforms.
Source: Legit.ng