PDP Crisis: Wike Drops Bombshell, Reveals Details of Conversation With Tinubu on Live Telecast
Governor Nyesom Wike has begun to fulfill his promise to expose some of the stooges within the ranks of the PDP
The Rivers state governor revealed that even the presidential candidate of the APC, Bola Ahmed Tinubu offered him a senatorial ticket
He, however, stated that he refused the offer as he does not want to be an obstacle to the rightful contenders
Rivers, Port Harcourt - Governor Nyesom Wike of Rivers state has revealed that the presidential candidate of the ruling All Progressive Congress (APC), Bola Ahmed Tinubu proposed the senatorial seat to him recently.
The Rivers state governor made this known during his media chat that was broadcast on a live telecast on Friday, September 23.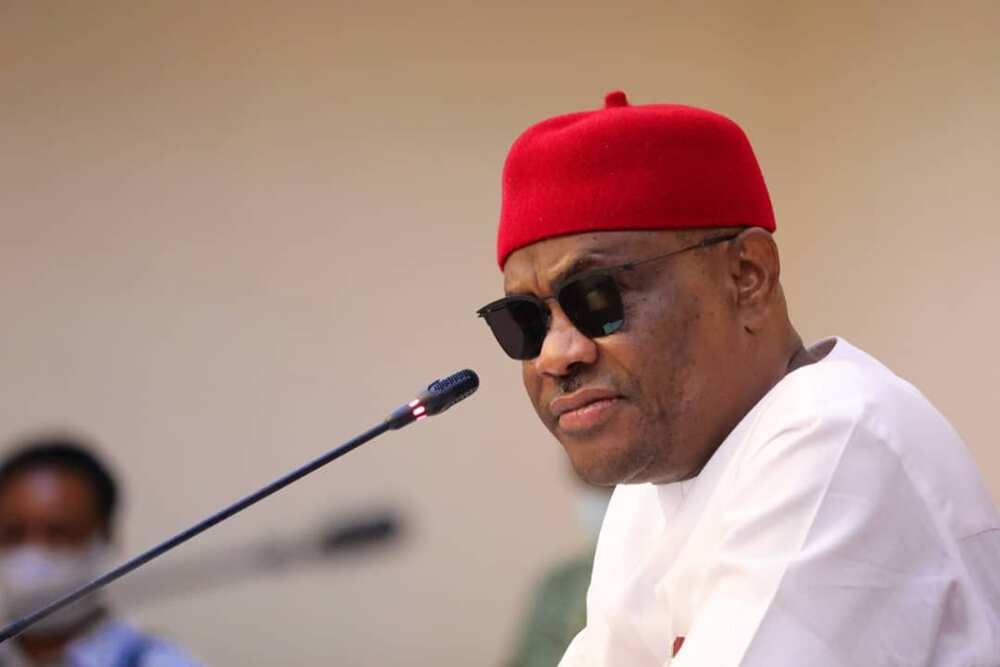 He said:
"Even after the whole thing, Tinubu said come and go for Senate, I said no, I won't do that. I have already made a commitment that this senate should be zoned to this area because they have never had it before."
Genesis of PDP's crisis, and Ayu, Wike's role
Governor Wike who recently withdrew from the presidential campaign council of the Peoples Democratic Party (PDP) alongside his cohorts, has continually called for the removal of Senator Iyorchia Ayu as the national chairman of the PDP.
The Rivers state governor argues that retaining Senator Ayu as chairman does not speak well of the party and does not conform to the ethical modalities of the party.
Governor Wike said it is not proper for the presidential candidate to be from the north while the national chairman will also hail from the north.
He said the structure of leadership as it is at the moment does not promote equality and equity amongst the regions that constitute the entire party.
It was gathered that Senator Ayu in the build-up to the presidential primary of the PDP in May vowed to vacate his seat if a northerner emerges victorious as the presidential candidate.
PDP crisis: Wike's trusted ally pledges allegiance to Atiku
Meanwhile, Governor Nyesom Wike of Rivers state has just lost one of his allies to former Vice President Atiku Abubakar.
Senator Samuel Anyanwu who is known to be a close ally to the Rivers state governor says his loyalty belongs to the party.
He stated that reports linking him to such a move were all blackmail to tarnish his image.
PDP crisis: Wike vows to expose party stooges within 24 hours
However, Governor Nyesom Wike's quest to clean up injustice in the Peoples Democratic Party (PDP) has intensified.
The pragmatic and radical governor says he will be exposing some of the stooges within the party.
According to the Rivers state governor, he will be hosting a media chat to reel out their names.
Source: Legit.ng