2023 Presidency: More Hope For Atiku As Strong PDP Chieftain Gives His Blessings
Chief Raymond Dokpesi of DAAR Communications Plc has thrown his weight behind Atiku Abubakar's presidential ambition for 2023
Dokpesi's supports follows preparations by many political big wigs who are making efforts to position themselves rightly ahead of the 2023 elections
The media mogul also said that the PDP had in 2006 had an agreement that a northerner would govern Nigeria come 2023
A former Nigeria's vice president and 2019 presidential candidate for the Peoples Democratic Party (PDP), Atiku Abubakar, has just gotten the support of the chairman emeritus of DAAR Communications Plc to run for the presidency in 2023.
Vanguard reports that Raymond Dokpesi made his support public during a courtesy visit to North Central Forum's secretariat on Tuesday, December 7.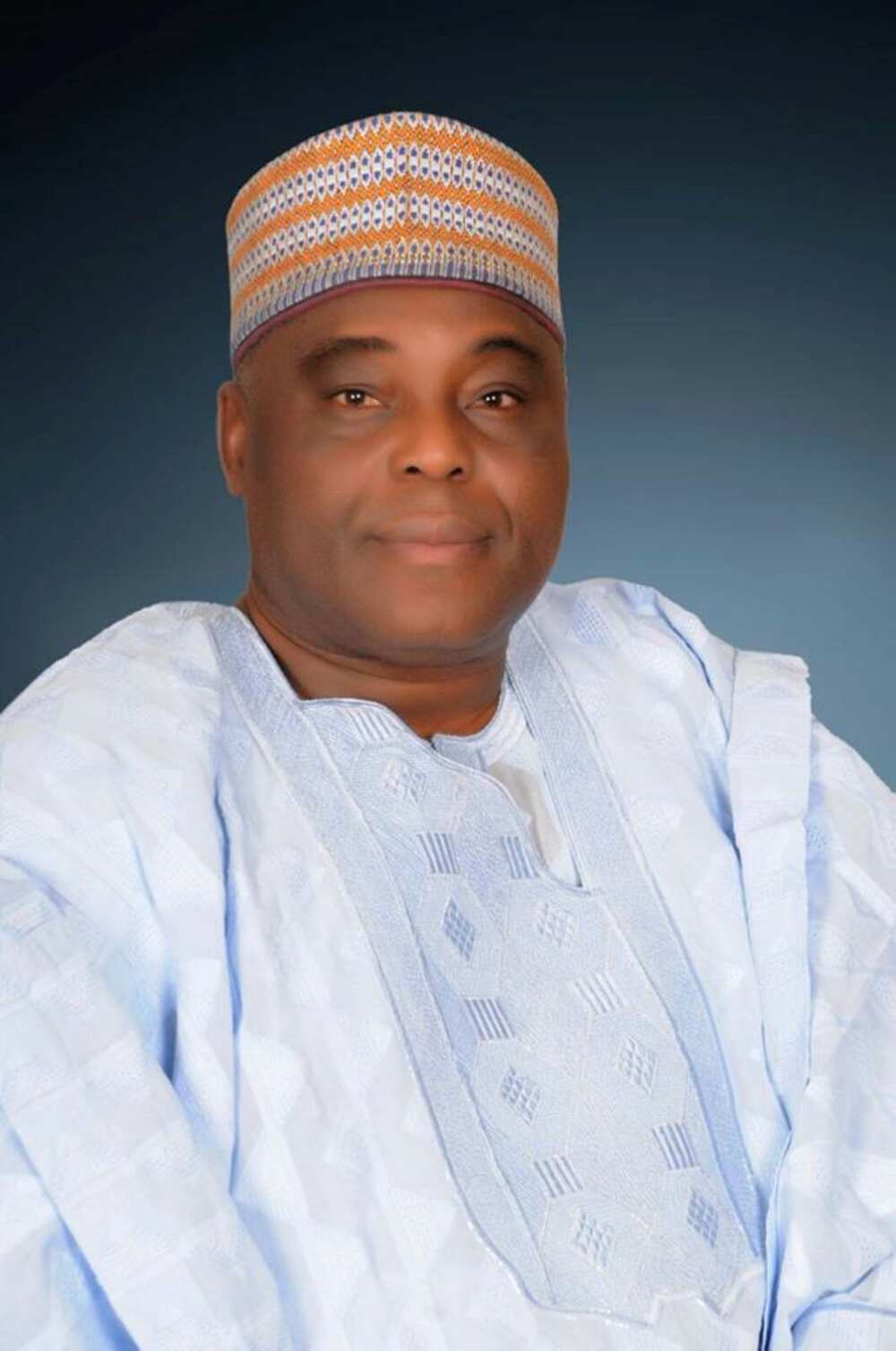 Speaking at the forum, Dokpesi said a vote of confidence has already been passed on the PDP 2019 presidential candidate ahead of the next general elections.
Leading the team, Dokpesi said his support for Atiku followed his (Atiku's) laudable achievements in the areas of governance, youth empowerment, religious and ethnic tolerance and strengthening.
Also noting the need for Nigeria to be on the right path to sustainable development, Dokpesi said the country must work towards putting a square peg in a square hole by voting Atiku in the 2023 presidential election.
PDP's agreement for the 2023 presidency
Naija News reports that speaking on the party's agreement for the 2023 presidency, Dokpesi said his support for a northern president is in line with PDP's resolution during its 2006 convention.
Dokpesi said:
"2023 is still the turn of the North based on the PDP agreement and calculation. The records of the PDP are there. Some people said why should we bring a Fulani man again, and I said have we not been living with Fulani people? I was brought up by a Fulani man, Bamanga Tukur."
He also said that Nigerians must unite to ensure that all elements of tribalism are dispelled and never spring up in the quest to make room for good governance in the country.
Nollywood actor calls for Atiku's support
Legit.ng had reported that a Nollywood actor, Yul Edochie had called on the former presidential candidate of the PDP to support his ambition of becoming Nigeria's next president
Edochie on Wednesday, November 1, revealed that in 2019 he fully supported the former vice president for his presidential campaign
He expressed hope after stating that he resigned his government appointment during the last general election to throw his weight for Atiku.
Atiku reacts to the alleged murder of Dowen college student
The former vice president had reacted to the controversial death of Sylvester Oromoni, a 12-year-old student of Dowen College in Lagos.
Atiku said it will be government and parental failure if the death is not thoroughly investigated for closure.
He said it is also important for friends and families of the late student to get justice.
Source: Legit.ng