2023: Governor Wike Highlights Challenges PDP Will Face in Selecting Presidential Candidate
As preparation begins for the 2023 general election, many politicians have continued to make moves that could have them positioned for better outcomes
Also, political parties are not left out as many party bigwigs have continued to converge and meet with colleagues for positive political alignment ahead of the election
However, Governor Nyesom Wike of Rivers state has said that selecting a presidential candidate for the PDP ahead of 2023 would not be an easy task
Rivers state governor, Nyesom Wike, on Thursday, December 2, said that the selection of a presidential candidate for the Peoples Democratic Party ahead of the 2023 election would be turbulent.
Daily Trust reports that Wike who spoke on a national television program said the process of selecting a presidential candidate for the party will not be an easy task.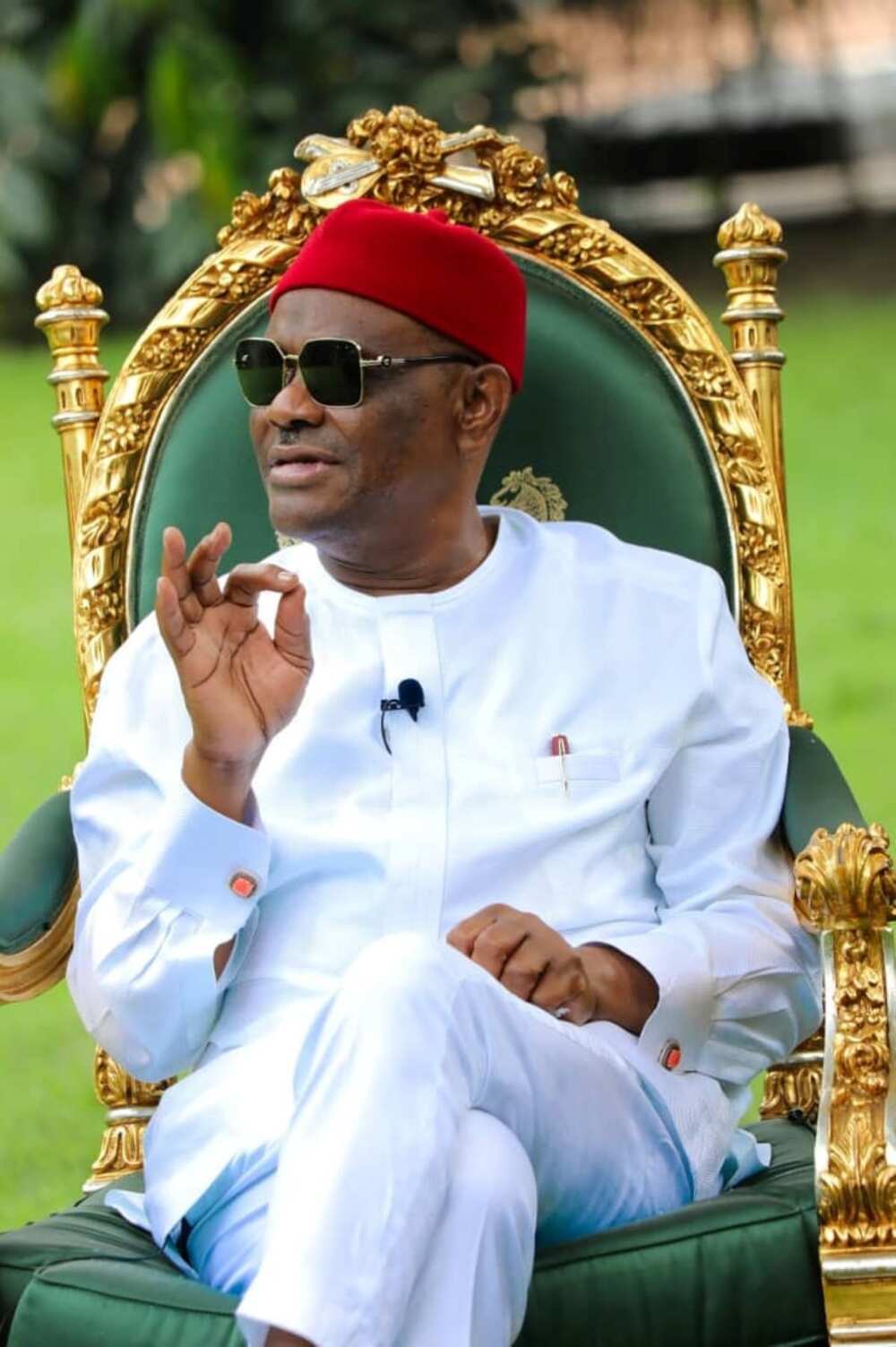 Further highlighting the intricacies of the process, Wike said there are two different turbulence usually experienced by parties in such a situation.
Wike said:
"Our own turbulence in PDP is the normal turbulence, which I believe we will get through it, but APC turbulence is turbulence that is likely to lead to a crash."
PDP's positioning ahead of the 2023 presidential election
Vanguard also reports that the governor said the PDP has been able to make itself reliable to Nigerians since its inception and even beyond the 2015 election, despite losing out the presidency.
He said it has become quite clear that Nigerians are tired of governance under President Muhammadu Buhari's administration.
Wike said with this development, the alternative available for Nigerians in terms of the presidency is the PDP.
He also said that when the time comes, as a firm believer in demonstrated selfless leadership, he will support a candidate who would not mortgage the PDP as a party.
He said:
"And so, if you want to run for presidency under PDP, I will not support somebody who'll just want to bear the name of a former presidential candidate, I will not agree to that. I must see that you are prepared for it, and to confront this evil called APC."
Wike appears as a witness in court to testify against a national daily
Meanwhile, Legit.ng previously reported that Governor Wike had testified in a N7 billion libel suit against THISDAY Newspaper.
The governor said he appeared before the court to seek justice and clear his name as a person from the malicious publication by the newspaper.
During his cross-examination, the governor asserted that the defendants maliciously and falsely portrayed him as an unreliable friend/person.
Nigeria's presidency accuses Governor Wike of treating judges badly
Also, the presidency on Sunday, November 21, called out Governor Wike over allegations that judges in Rivers state are treated badly.
The president's senior special adviser on Niger Delta Affairs, Ita Enang, said the judiciary in Rivers state is faring badly.
Enang also condemned other governors who have refused to make funds available to the judiciary in their states to implement their autonomy.
Source: Legit.ng