20 best Pokemon quotes from games and anime to inspire you
Pokemon quotes are loved by the franchise's fans. They are a nostalgic reminder to all the 90s kids who grew up with the anime.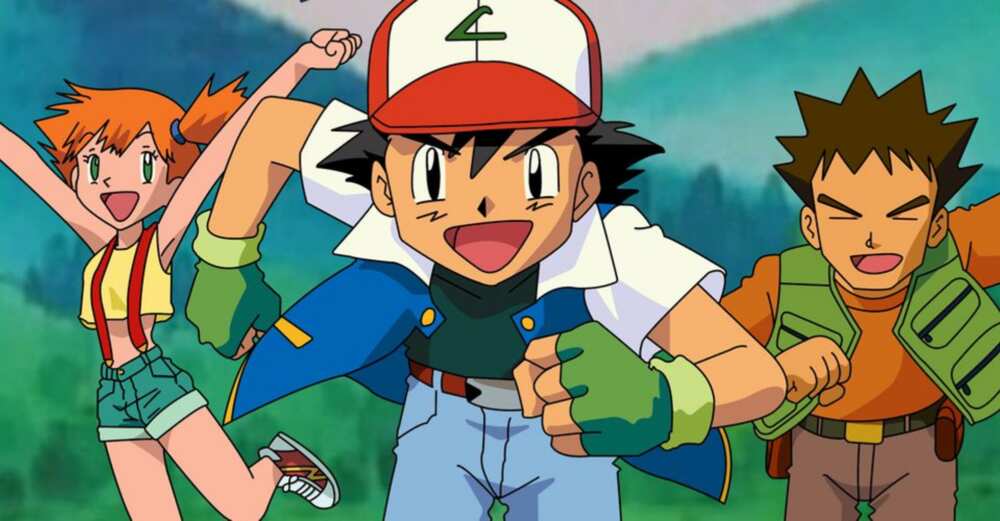 When it comes to Pokemon Go, the tagline, 'Gotta catch 'em all,' is the most popular one. In the anime and movies, the most known Pokemon catch phrases are 'Gotta catch 'em all!' and 'I choose you'.
These two Pokemon phrases have long been associated with the game and trainers. Fans of the game, film and anime would be interested to know that when the original anime was made, it had a different slogan all together.
Nintendo had intended that the slogan would be 'Catch 'em if you can.'
The best Pokemon quotes and saying for fans
Here are some of the best funny, inspirational and popular quotes that all of the Pokemon anime and game enthusiasts will remember and love.
Inspirational Pokemon quotes
While the storyline in the anime, games and films is about capturing the little pocket monsters, the characters offer some wise words during their conversations.
Here are some motivating sayings and quotes from the franchise.
We do have a lot in common. The same earth, the same air, the same sky. Maybe if we started looking at what is the same, instead of looking at what is different, well, who knows? - Meowth
I am free to be who I am, who I want to be, who I choose to be and to live life on my own terms. I do not have to live in a way other people expect me to, I am free to live in a way that makes me happy and makes the most sense to me. I have a choice.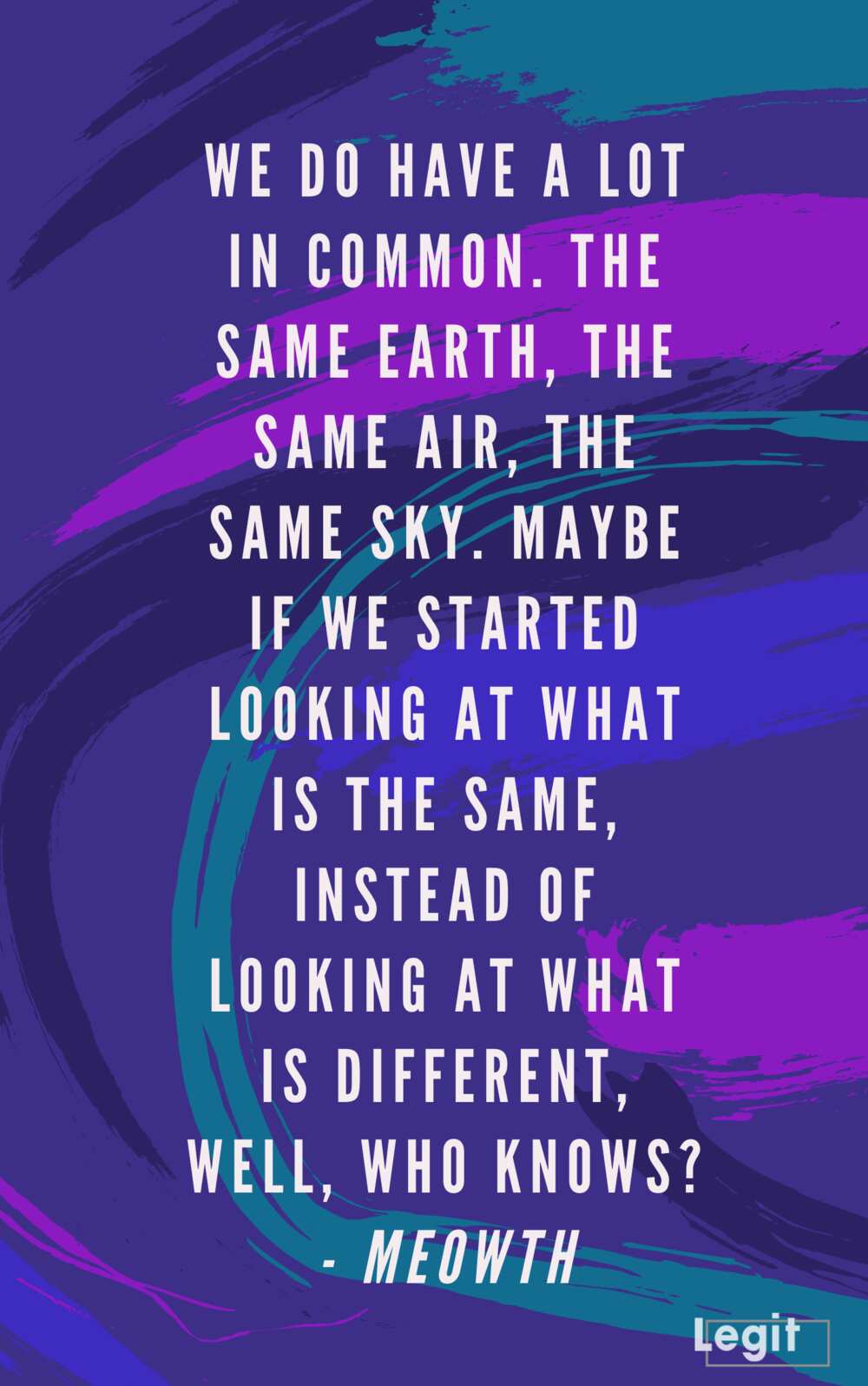 Getting wrapped up in worries is bad for your body and spirit. That is when you must short our your logic and reboot your heart. - Elesa
The funniest Pokemon quotes from the anime
These funny Pokemon quotes are from the 1997 anime. Due to the dynamic between Ash Misty and Brock, the series had a lot of hilarious moments in between the battles.
Here are some of them:
Ash - Err...my name is...Tom Ato!
Misty - What!? Err...well...my name is Ann...Chovi.
Brock - And my name is Caesar Salad.
If I am wearing a bіkini...where do I put my Pokeballs?
Ash - It is following Pikachu around like its a streaker or something.
Brock - Ash you mean a STALKER!
Brock - This is perfect. That cliff is the perfect spot for out first meeting.
Ash - Yeah, as soon as she sees you she can jump right off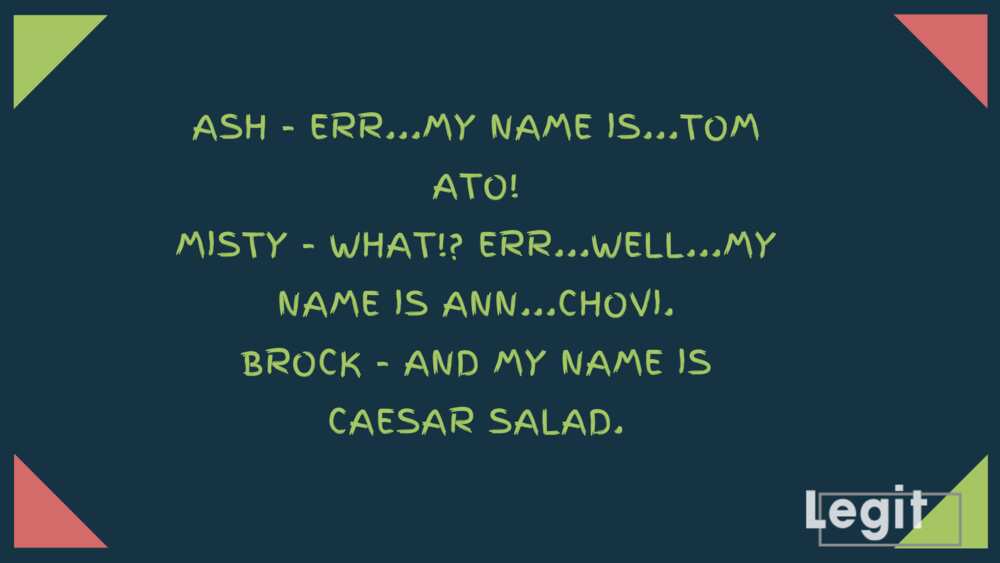 Brock: Rejected by the one girl I loved. I will never find another one like her again
Ash: Do not worry Brock. You will find plenty of other girls to reject you.
Misty: Oh no! Its raining
Brock: Oh, I know what I will do. I will use my trusty frying pan as a drying pan.
Pokemon love quotes
The world of Pokemon does not have a lot of romance in it. In spite of this, some quotes on the love of friends and the game are shown in the various films and shows
My love for my friends permeates every cell of my body - N
All is fair in love, war and Pokemon battles
Ash Ketchum quotes
Ash Ketchum, aka Satoshi, is a Pokémon trainer from Pallet Town and the main character in various Japanese Manga as well as the anime. He and Pikachu are best friends
While the Pokemon quote 'Everybody makes a wrong turn once in a while' is Ash's most famous saying, he also had some more interesting sayings.
Here are some of the best Pokemon quotes from him:
You see, sometimes friends have to go away, but a part of them stays behind with you.
Do you always need a reason to help somebody?
I am having a major hat crisis. Could you try to steal Pikachu some other time?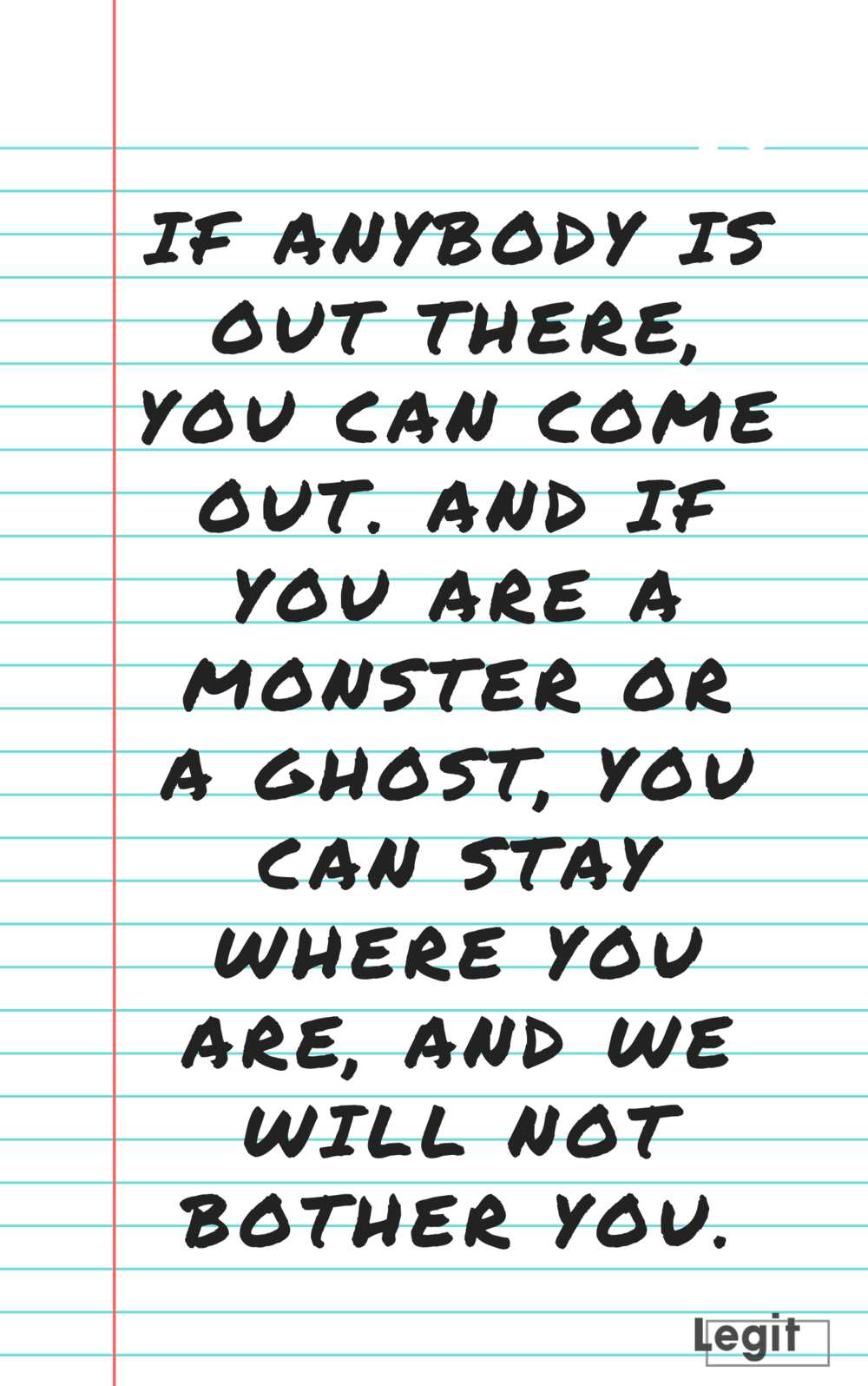 If anybody is out there, you can come out. And if you are a monster or a ghost, you can stay where you are, and we will not bother you.
There is no sense in going out of your way to get somebody to like you.
Pokemon quotes Pikachu
Pikachu is one of the most famous Pokemon and all games, anime and movies are associated with him.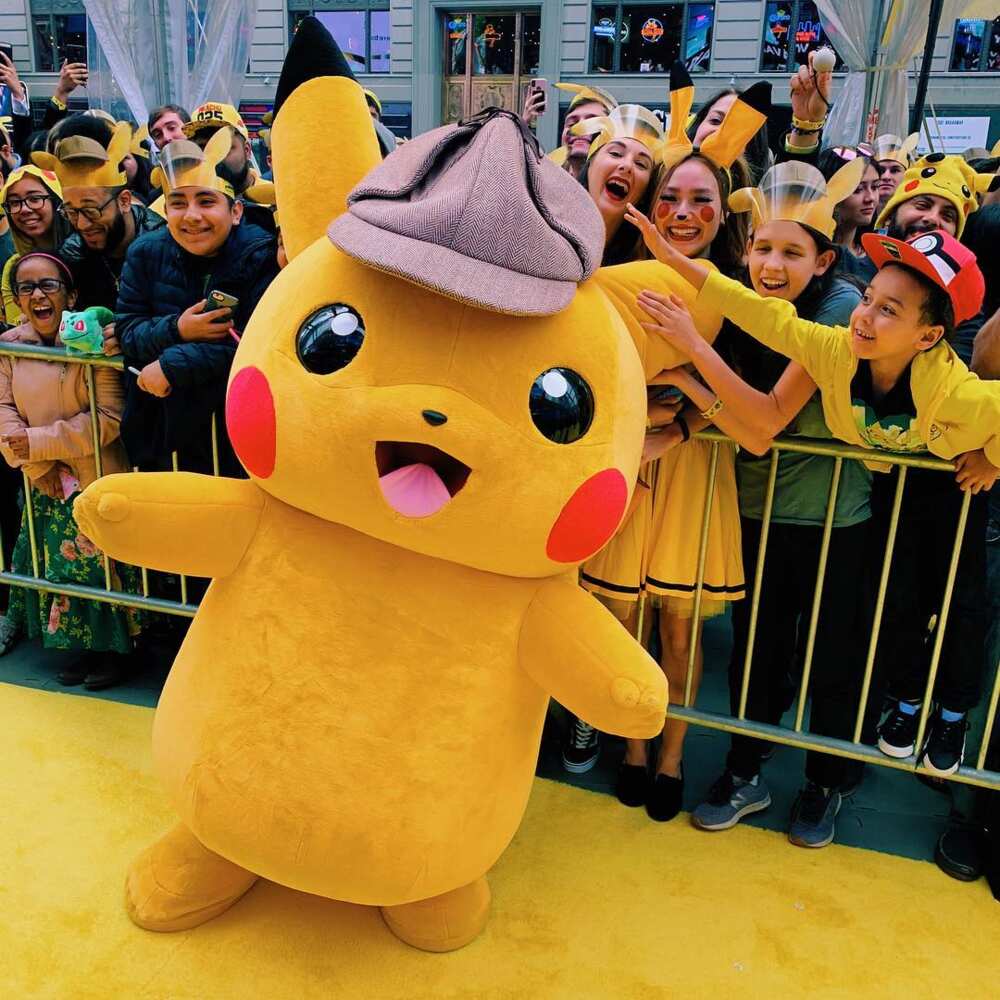 The following Pikachu quotes are from the 2019 comedy-adventure film Pokémon Detective Pikachu.
My problem is that I push people away and hate them for leaving.
There is magic that brought us together. And that magic... is hope.
Tim Goodman: Hey, little guy, how did you get in here?
Detective Pikachu: I know you cannot understand me, but put down the stapler, or I will electrocute you.
Tim Goodman: Did you just talk?
Detective Pikachu: Woh, did you just understand me? Wait, wait, wait, wait, wait. That is heavy eye contact right there. You heard me.
Tim Goodman: No, no, no, no.
Detective Pikachu: Yes, you did! Oh, my God! This is amazing.
Tim Goodman: Stop, stop, stop it!
Detective Pikachu: You can understand me! I have been so lonely.
They try to talk to me all the time. All they hear is, "Pika, pika." They pay me, or kiss me, or they stick a finger in me. It is really gross.
These are just some of the Pokemon movie quotes that one can expect to enjoy as they watch this movie.
Pokemon quotes are a great way to express your love and enthusiasm for the popular games, films and show. Did you see some of your favourite sayings above?
Source: Legit.ng