2023: Why I Now Oppose Buhari, Former Presidential Candidate Opens Up, Reveals Why He Defected to PDP
Dele Momodu, popular journalist and politician, said President Buhari's "administrative style is horrible", though his personality is likable
The politician who recently joined the PDP explained that this was why he is now against the president whom he worked for in 2015
Momodu also said the PDP is the only viable opposition party that can defeat the APC in the next general elections in 2023
Dele Momodu, popular journalist and politician, has said his opposition to President Muhammadu Buhari is not personal.
In a statement posted on his Facebook page and sighted by Legit.ng on Friday, November 12, the former presidential candidate said President Buhari is likable but his style of governance is "horrible".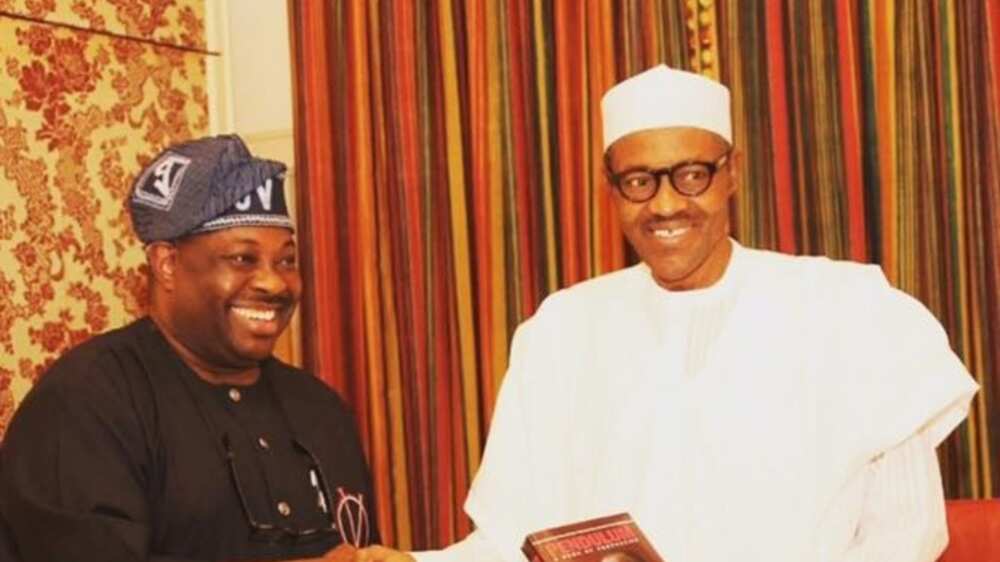 Momodu wrote:
"My opposition to BUHARI today is nothing personal. He is likable when you meet him but his administrative style is horrible.
PAY ATTENTION: Install our latest app for Android, read best news on Nigeria's #1 news app
"His government has taken Nigeria back to the Stone Age. We have never been this divided. The economy is wobbly while insecurity is at its worst ever in supposed peace time…"
Momodu who recently joined the opposition Peoples Democratic Party (PDP) said he worked for President Buhari's electoral victory in 2015.
Chronicling his political history, Momodu said it was easier to follow government candidates and make easy money but that was never his motive.
PDP is the only opposition party that can sack APC
Writing further, Momodu said his new party, PDP, is the only opposition party that can send the ruling APC "back to wherever they came from."
He wrote:
"Realistically, PDP is the only practical political available within which serious opposition can hope to sack the APC behemoth and send them back to wherever they came from…"
Reactions trail Momodu's statement
Festus Adewole Adejumobi commented on Facebook:
"My respect for you always sir, but there is something I am yet to comprehend since 2015, what did you and the other elites, and 50yrs and above sees in him that's has changed in his style of governance in 1983-1985 that warrant the massive support?"
Prince Adetimehin Abiodun Omoluabi said:
"PDP is the only hope for a winning not solution having being the longest tested Political party in Nigeria. I see the APC and PDP not solution to Nigeria problems.
"The only claim that could hold sense is that PDP is the only Election winning alternative to APC and it is because NIGERIA has a coward generation of young people and generation of Old people who have been engulfed with the fear of unknown which has suppressed their intellectual capacity and courage under the course of oppression and divide and que behind them for peanuts."
Rodney Adzuanaga said:
"This is a pragmatic solution to the problem. Queuing behind unpopular emblems and alphabets will not give you an opportunity to solve the problem. Anyone who seeks to help unseat the APC and it's towering shenanigans has only one platform to join; the PDP."
Zubairu Iliyasu said:
"Sir, stay where you are! Decamping to PDP may create more Problems than Solutions."
What Atiku told me about 2023 presidential election, Dele Momodu reveals
Earlier, Momodu said former Vice President Atiku Abubakar challenged him about the 2023 presidential election.
He said the ex-VP told him they would meet at the field, saying he heard the popular journalist was interested in the 2023 presidential election.
The PDP chieftain on Friday, October 29, met with the former vice president at the opposition party's national convention at the Eagle Square on Saturday, October 30.
Source: Legit.ng