Tambuwal Planning to Return to APC? PDP Governor Opens Up, Speaks on 2023 Presidential Ambition
The governor of Sokoto state, Aminu Tambuwal, has said he will decide on whether to run for president or not after consultations
Tambuwal also said he and other party leaders are currently focused on repositioning the PDP ahead of 2023
The chairman of the PDP Governors' Forum said rumours that he is planning to return to the ruling APC are not true
Governor Aminu Tambuwal of Sokoto state has spoken on why he is yet to declare for president ahead of the 2023 general elections.
Asked if he was preparing to run for president in an interview by Premium Times, Governor Tambuwal said his priority and that of other leaders at the moment is to reposition the Peoples Democratic Party (PDP).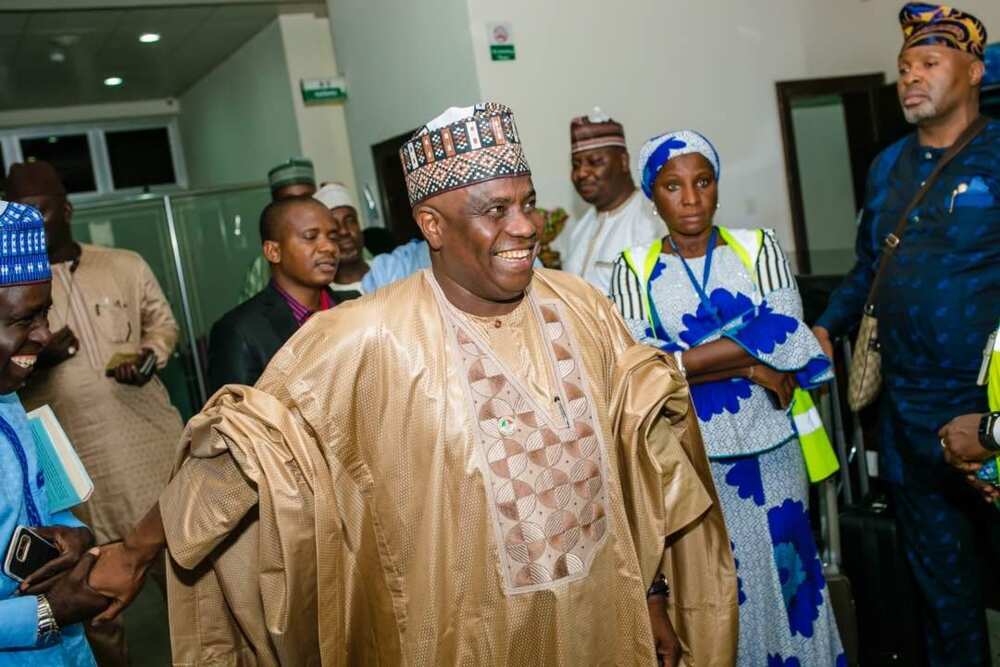 Tambuwal who is the chairman of the PDP Governors' Forum noted that the party has to be stabilised before thinking about personal ambition.
His words:
"You know that this period, we have been working to reposition the party. Without the party platform together and stabilized, what is ambition? You have to have a platform before you can talk about ambition.
"Now that we have almost done all the Congresses and conventions, I will come back to you after consulting in a matter of a few weeks, few months.
I will commence my consultation extensively now and make it public after."
Defection rumours
Governor Tambuwal also noted that there was a rumour that he was going back to the All Progressives Congress (APC).
He, however, said the defection plan remains a rumour, noting that he remains a PDP chieftain.
The Sokoto state governor said he left the APC because "he was not convinced about how the government was being run, particularly around three key issues – the level of insecurity in Nigeria, the economy and the fight against corruption."
Shoot from inside: Governor Tambuwal woos Falana, Ozekhome to join politics
In other news, the governor of sokoto state, Governor Tambuwal has challenged Femi Falana and Mike Ozekhome to vie for elective political leadership seats in order to achieve their dreams for Nigeria.
The governor was speaking among panellists, including both SANs, Niger Delta rights defender, Ann-Kio Briggs on heated crossfire over We The People, A Debate On Constitutional Amendment at day 3 of the Annual General Conference of the Nigerian Bar Association (NBA), in Port Harcourt, Rivers state.
Tambuwal challenged members of the Bar to show more interest in occupying the political leadership space to be able to make a difference on the inside.
Source: Legit.ng