Gombe Governor Inuwa Yahaya Urged to Unite State Residents, Shun Divisive Politics
The recent humiliation of Senator Danjuma Goje by sponsored political thugs in Gombe state continues to draw condemnation nationwide
The incident has been described by many prominent Nigerians as an obvious lack of political tolerance by the Gombe state government
A prominent citizen of the northeast state, Muhammad Jibrin Barde, has added his voice to the condemnation of the Gombe government's action
Gombe - Gombe governor, Mohammed Inuwa Yahaya, has been urged to promote unity among residents of the state instead of promoting any selfish political agenda.
The call was contained in a statement by a prominent indigene of the state, Muhammad Jibrin Barde, following a recent attack on a former governor and current federal lawmaker from Gombe, Senator Danjuma Goje, by alleged sponsored political thugs.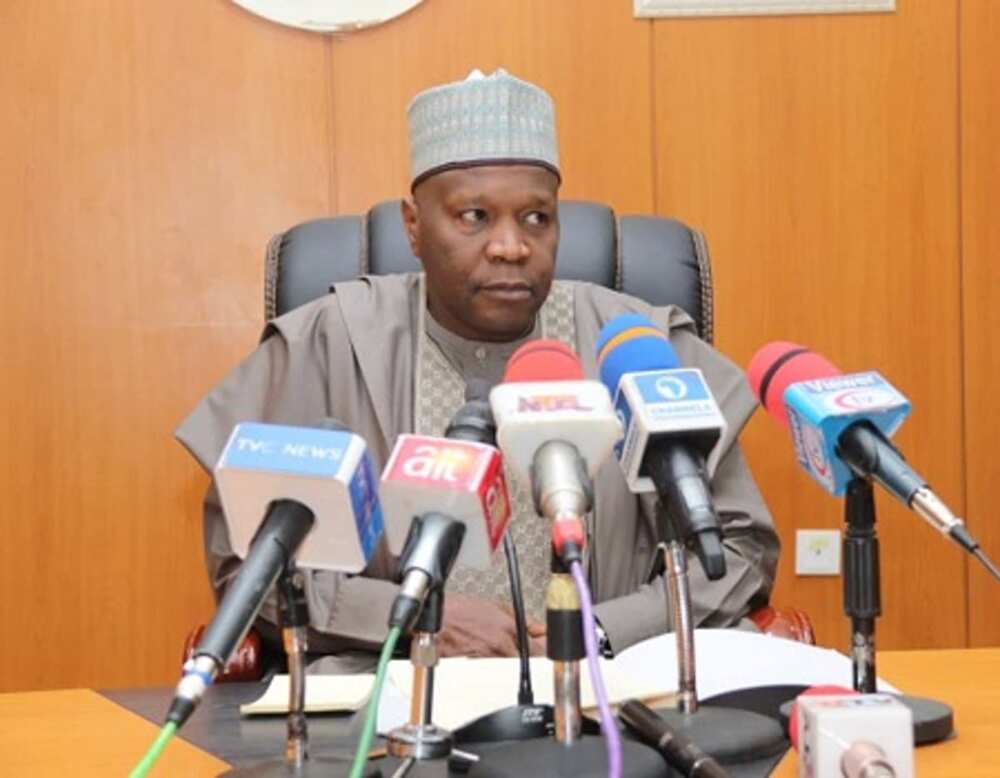 Calling on all stakeholders in the state to join hands to ensure peace reigns and actualise the desired development, Barde said that acts of violence and politics of division will only set Gombe back on the path of underdevelopment if the people don't work for a common good.
Part of the statement sent to Legit.ng read:
"History will rightly remember yesterday's violence in Gombe incited by a sitting governor, who has continued to lie about the state finances as a moment of great dishonour and shame to our state.
"Given the antecedent of the Gombe state government under the leadership of Governor Mohammed Inuwa Yahaya, this doesn't come as a total surprise to us. However, there is no excuse for the kind of violence that we saw. It is counter-productive.
"I strongly condemn and the cowardly attacks by criminals and thugs who unleashed the violence on Senator Mohammed Danjuma Goje and his entourage peacefully exercising their freedom of association as guaranteed under the universal principle of human right.
"This incident led to an unfortunate and needless loss of lives and properties.
"I stand with the peace-loving indigenes of Gombe in bearing witness to this brave and determined struggle for a universal right that we must all uphold."
Barde asked for the support of families of those who lost their lives, calling on the Gombe state government to respect human rights in the interest of peace and progress in the state.
Goje's daughter resigns as commissioner in Gombe state government
Meanwhile, Dr. Hussaina Danjuma Goje has resigned as the Gombe state commissioner of environment and forest resources.
The resignation comes a day after her dad's convoy was attacked by political thugs allegedly sponsored by the Gombe state government.
In a terse statement sent to journalists in the state, Husssaina said her resignation was on personal grounds.
Yahaya-led government accused of frittering away Gombe state's resources
Recall that a group in the state known as Gombe Good Leadership Association recently urged the Central Bank of Nigeria not to grant any loan to the Yahaya-led government.
According to the group, granting any loan now to the government will bury the state under a mountain of debt from frivolous borrowings by the administration.
In a statement sent to Legit.ng on Friday, October 22, and signed by Mohammed Salisu Abdullahi, leader of the association, the group called on the apex bank to resist any pressure from Governor Yahaya to grant any new loan request.
Source: Legit.ng