PDP National Convention: Osita Chidoka Lists 7 Things Opposition Party Should Do After Exercise
All eyes are on the PDP as the opposition party elects new national officers at its national convention
Party members are hoping that the convention will be a new dawn for the PDP after a tortuous period for its chieftains
A prominent chieftain of the party, Osita Chidoka, has listed the issues the PDP should focus on going forward
FCT, Abuja - Chief Osita Chidoka, a former minister of aviation, has shared his thoughts on what the new leaders of the Peoples Democratic Party (PDP) after the party's national convention currently ongoing at the Eagles Square, Abuja.
The convention will witness the emergence of new National Working Committee (NWC) members of the PDP.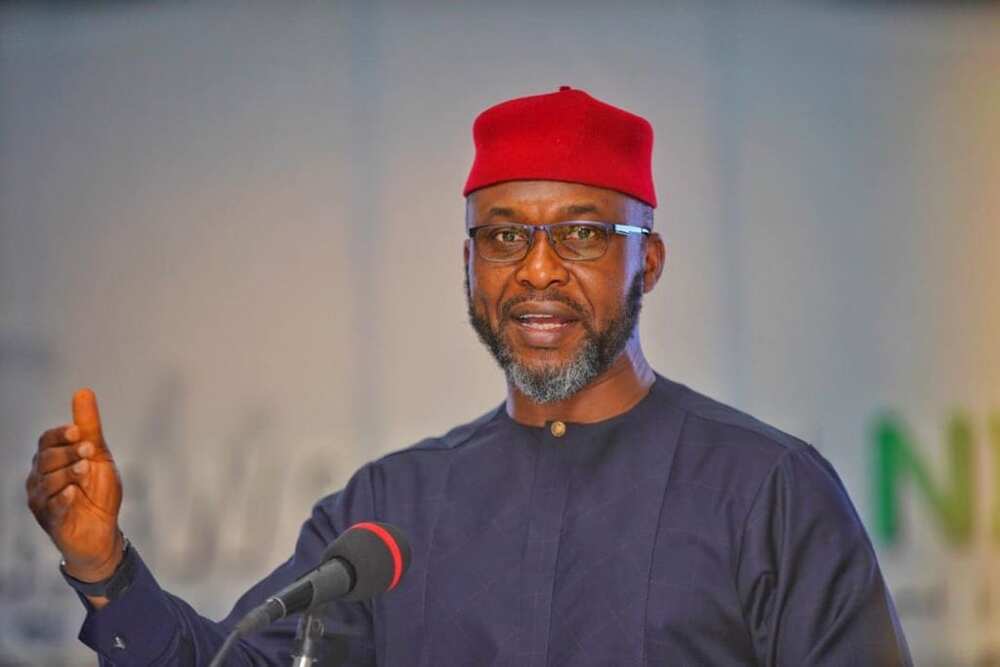 Writing on his Facebook page, Chidoka expressed confidence that the convention will go well, and the new NWC members will be elected without any hitches.
He, however, wrote:
"The issue for me is the day after the convention; what will be the agenda for the new NWC members?"
He listed his recommendations to include:
1. Galvanise the party as a truly national party living up to the concept of the umbrella
2. Develop a coherent and alternative policy plan to rescue Nigeria
3. Stem the exit of high profile members and rebuild the party in the weak zones of northwest and northeast
4. Engage the new voter demographics of 18 to 35 who do not remember the robust PDP years of 2003 to 2014
5. Build a party digital and election infrastructure at par with INEC and capable of delivering a PDP candidate in 2023
6. Craft a new narrative that is inclusive, hopeful, and forward-looking. President Buhari's tenure is over, Nigeria is on its knees economically and security-wise. Can PDP refocus its messaging to offer credible alternatives and reinvigorate its base while winning the undecided?
7. After the electoral convention, we need a policy convention. We need to recalibrate. PDP is not benefitting from APC's misrule, that perception and reality must change.
PDP Ready to Rescue Nigeria, Says Governor Ifeanyi Okowa
Meanwhile, the chairman of the accreditation sub-committee of the PDP national convention, Senator Ifeanyi Okowa, on Friday, October 29, said the planning and outcome of the exercise would prove that the party was ready to rescue Nigeria from prevailing challenges.
Okowa, who is the governor of Delta state, made this known in his remarks at a meeting of the committee held at the party's national secretariat in Abuja.
He said that PDP was ready to take over leadership at the centre in 2023, emphasizing that the convention would strengthen unity and democracy not only in the party but in the country.
Akwa Ibom Governor Optimistic of Better Nigeria With PDP
On his part, Akwa Ibom state governor, Mr. Udom Emmanuel says there is hope of better days for Nigerians given the significant gains the PDP has continued to record as a party in the nation.
The governor noted that the current widespread groans of Nigerians due to poor leadership can be addressed by a proactive people-centric leadership championed by a party like the PDP that truly cares about the people.
According to Governor Emmanuel, the present hardship experienced in Nigeria is a display of faulty leadership experiment of an administration enthroned by some Nigerians, which he noted has vindicated PDP.
Source: Legit.ng