Obasanjo's Third Term Agenda Almost Killed My Governorship Ambition, Akpabio Opens Up
Senator Godwill Akpabio said he nearly lost out on his governorship ambition over Olusegun Obasanjo's third term agenda
Akpabio said he almost quit his campaign ahead of the elections over huge promises made to serving governors at the time
The former governor said Senator Ken Nnamani helped end the house boy and house girl era in his state
Abuja - The minister of Niger Delta Affairs, Godwill Akpabio, has alleged that the former president Olusegun Obasanjo's third term agenda nearly killed his ambition to become a governor.
Akpabio, a former governor of Akwa Ibom state said he was almost tempted to drop his governorship campaign after promises were made to governors who supported Obasanjo's term third agenda.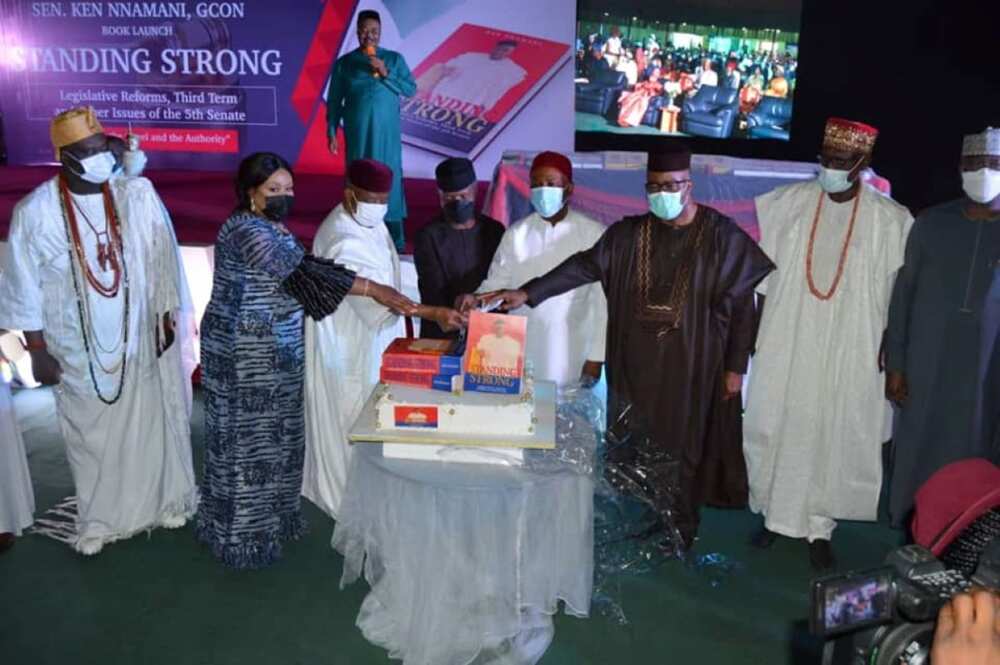 The governors were said to have been promised a seamless return to the office for standing behind Obasanjo's agenda.
Akpabio said:
"I had commenced my governorship campaigns, but when the issue of Third Term Agenda came on board and was gaining grounds like wildfire, I almost dropped my ambition because from what we learnt, all incumbent governors had been promised extra term for their support."
Speaking at the unveiling of former Senate President Ken Nnamani's book; 'Standing Strong', Akpabio said the former lawmaker helped end the era of 'house boys and house girls in Akwa Ibom state.
Commending Senator Nnamani for showcasing courage during the crisis, the former governor said Nnamani was "the architect of uncommon transformation in my state from 2007 to 2015."
He said:
"Senator Nnamani displayed uncommon courage and that is why I call him Iconic. When you dropped that Gavel, you were not only saving our democracy, you also helped us to abolish the House boys and girls syndrome from my state, because of the free and compulsory education, I put in place for all school-age children residing in the state. You transformed the polity and made democracy to be alive in the past 22-years."
Meanwhile, Legit.ng previously reported that Nnamani had also given his own account of how he sacrificed his ambition to ensure that Obasanjo's third term agenda never saw the light of the day.
The former Senate president said that many secret meetings were held to push the Obasanjo's third term agenda at the time.
Nnamani said that the lawmakers of the Senate at the time had proposed an amendment of the section of the constitution on May 16, 2006, after a voice vote.
He, however, said that it had become clear to him that his (Nnamani's) re-election was dead on arrival because he was marked as the main figure against the Obasanjo's ambition.
He noted that he rejected all the promises of straight-ticket to the Senate offered to lawmakers who supported Obasanjo's third term bid.
This also is inclusive of huge sums of money offered to the lawmakers back then to support the third term bid.
Source: Legit.ng