Nigerian Woman Deals With Her Husband, Locks Him up Inside House, Leaves With Key
A Nigerian man raised the alarm after his wife angrily locked him inside the house and left with the key
Neighbours tried to break the door to rescue the man but were unsuccessful as the door was so strong that one likened it to a prisoner's door
Eventually, the man's wife returned and explained why she locked her husband inside the house, but some people weren't buying it
A Nigerian woman locked her husband inside the house and left with the key over a cheating allegation.
A female neighbour, @Jaymannie1, narrated on X that people tried to break the door after hearing the man's cries for help but were unsuccessful.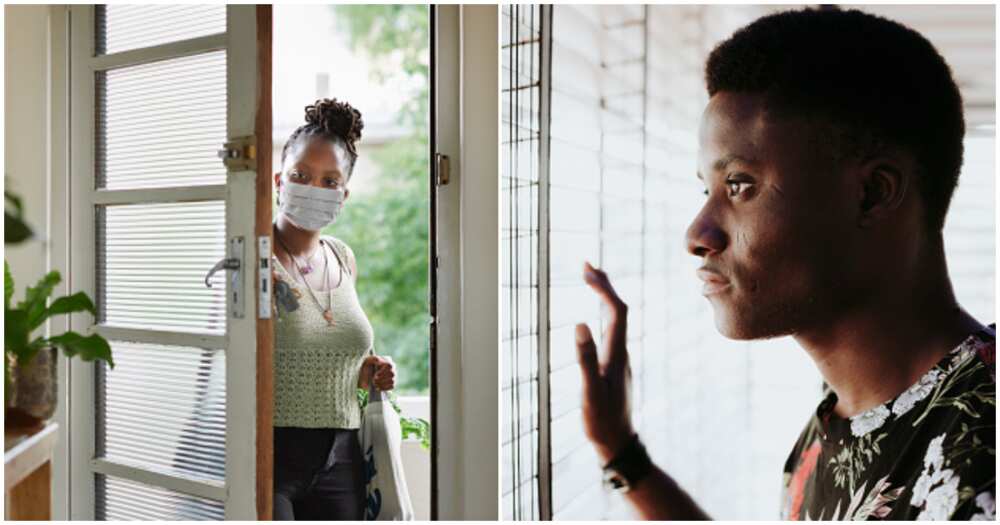 Man's wife reveals why she locked him in
When she eventually returned, the man's wife explained that she locked him inside because they argued in the wee hours of the day over a call that came into his phone at midnight.
She said the number always called her husband at midnight, and he has refused to explain the caller's identity.
Man defends midnight calls
In his defence, the man said the caller was a colleague on the night shift who needed his help.
"...The man on the other hand was shouting and debunked the story that the caller is his colleague at work whose on night shift and needed him to explain about a factory machine that stopped working..." their neighbour wrote on X.
According to the neighbour, the man regained his freedom after people prevailed on his wife to open the door. She said the couple had been married for years.
See her tweet below:
Netizens share their thoughts on the woman's action
@phychem11 said:
"What sort of rubbish is this? Locking the husband inside the house because of cheating allegations?"
@GiftedHandsCak1 said:
"She may have unconsciously sent him straight into the warm hands of the person that'll take over from her, some women sef."
@JayLech8 said:
"The man is definitely hiding something. Same number every night. No matter how patient the woman is, it will definitely run out."
@Dave_Lummy5 said:
"Always call at night?
"So na only him night shifter see to get explanation from?"
@yhettyqueen1_ said:
"You locked your husband inside cos of this???? Torh."
@realsabigurl said:
"Awww, one chilled pack of juice for you.
"Tell the man to put the phone on speaker next time. Tell the woman to check his phone for what she is looking for when he is asleep. She will find it.
"I suspect they may have another argument afterward."
@LadyGrasha said:
"Not to sound insensitive but that's their cup of coffee. They know what they're doing."
Man cries out as fiancee locks him out
Meanwhile, Legit.ng reported that a man had cried out online after his fiancee locked him out of the house.
The man made a video of the apartment's surroundings showing his properties, which he kept outside because of the lady's action.
According to him, the lady has a penchant for treating him that way since their relationship started on September 29, 2012. In the video shared by Instablog9ja on Instagram, he showed that the lock was unhooked from the outside, proof that someone locked it on the inside.
Source: Legit.ng