After 4 Years": Man Deported From Abroad Returns Home, Works Hard And Builds Big House For His Family
A man deported from abroad has refused to give up on himself as he has worked very hard building a gigantic house project
His wife, Laguerita Candice, shared her husband's story on TikTok, showing people how far the man has gone in the house project
Laguerita said her determined husband started work on the house four and half years ago when he was deported from abroad
A man deported from abroad has worked hard and built a big house for himself and his family.
The man's wife, Laguerita Candice, happily shared a video of the house with her followers on TikTok.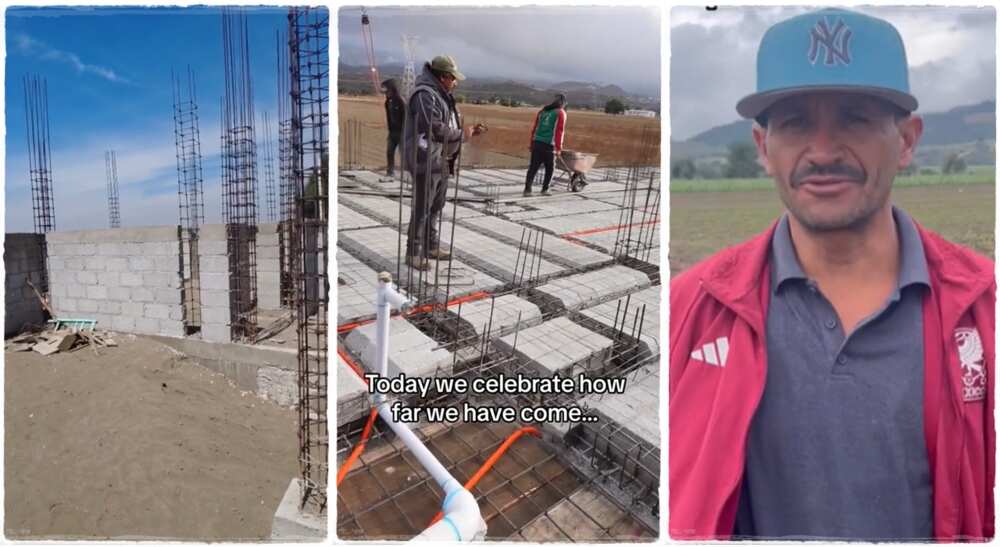 Laguerita said her husband was deported from abroad four and half years ago, and he came back and started laying the foundation for the gigantic house.
Man deported from abroad succeeds at home
She showed how her husband worked on the foundation of the house himself, using stone to lay it.
The house is yet to be completed, but the work on it has reached an advanced stage.
Laguerita said:
"A look back at how far we have come in our home build as we celebrate 2 years since we broke ground. Thank you for being here."
Many of Laguerita's followers said they are inspired by the courage and hardworking spirit exhibited by her husband. She said the house project would be completed by year's end.
Watch the video below:
Reactions from TikTok users as man builds house after deportation
@kari said:
"You all deserve this and more! You are hands down my favourite TikTok account. Fidel is such a good husband and father and you are the best wife."
@Jenny Arcilla said:
"It looks so big and beautiful and strong. I wish I could see the floor plan to understand the lay out."
@Redika Nair said:
"I wish you a stunning home and bless all the local workers with abundance."
@joseph shoots commented:
"Very ver very cool. The patience it takes to see something like this and to be apart of it. Very commendable."
Family of four deported from Canada
In a related story, Legit.ng reported that a family was deported from Canada immediately after they arrived.
The family got into trouble with airport security, and they were asked to return.
The story went viral and drew diverse reactions from members of the public.
Source: Legit.ng