"God Is a Miracle Worker": Lady Shares Unforgettable Journey From Paralysis to Paralympic Glory, Moves Many
In a heartfelt and inspiring TikTok post, @kadcoxofficial shared her incredible journey of triumph over adversity
Nine years ago, she woke up crippled and couldn't talk and her world was complete turned upside down
Despite her physical challenges, she defied the odds and emerged as a four-time Paralympic champion, showcasing her indomitable spirit on the world stage
In an emotional and inspiring TikTok post, @kadcoxofficial shared her testimony of triumph over adversity.
Nine years ago, she woke up to find herself crippled, and her world was turned upside down.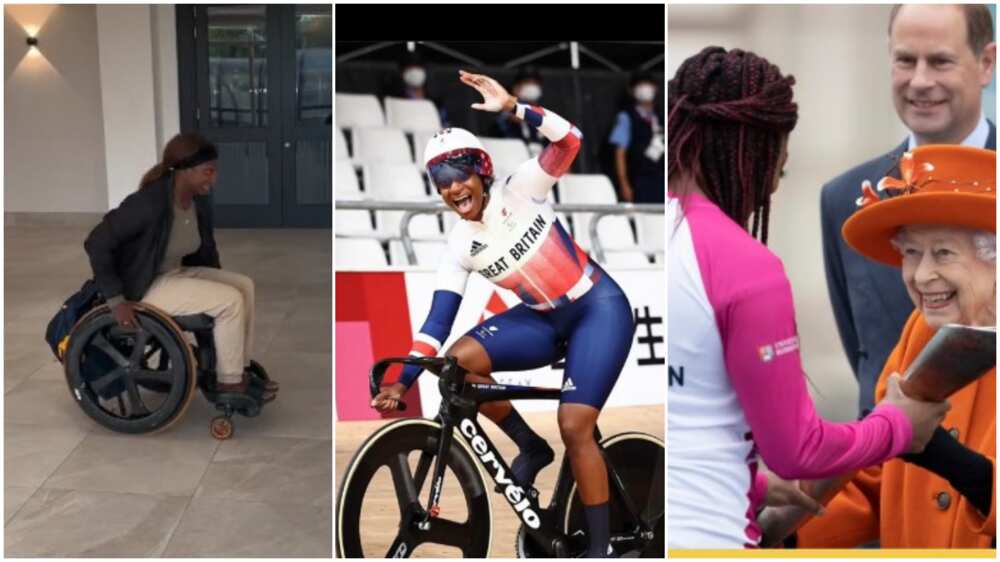 However, her story took a remarkable turn as she shared how God worked miracles in her life.
Today, she stands as a shining example of strength and determination.
Inspiring Story of Defying Expectations and Achieving Greatness
Against all odds, @kadcoxofficial has become a four-time Paralympic champion, showcasing her exceptional talent and unwavering spirit.
Not only has she conquered the sports arena, but she has also pursued her dreams academically, graduating as a physiotherapist.
Her remarkable achievements have been recognised with prestigious awards, including the MBE and OBE.
Through her TikTok post, @kadcoxofficial reminded us that no obstacle is insurmountable when faith and resilience are present.
Social media reactions:
@ahm_gift confessed:
" I cried while watching this video. God will surely favour me. I'm so happy for you."
@paulazaneleachlei noted:
"God works in different ways Stay Blessed, Sweetheart."
@badgalvernie commented:
"You even met the Queen...woooohooooo."
@tnskyers1 noted:
"This is beautifully motivating. Thanks for sharing; I can't wait until I get to a place to share my story purposefully."
@@owusuaa069 said:
"God is indeed the miracle worker ."
Watch the inspiring video:
Young Black Student Secured 182 College Admissions and $9 Million in Scholarships
Legit.ng also reported how the story of a high school student from New Orleans who was accepted into more than 180 colleges and received over $9 million in scholarship money caught the attention of many people.
The impressive black student set a new national record by receiving offers from 182 colleges and universities totalling more than $9 million in scholarships — more than any other college-bound senior in the U.S.
The student may be taking the place of another student from Lafayette high school who was on the Guinness Book of World Records because she got $8.7 million in scholarships in 2019.
Source: Legit.ng