Mehmet Ozyurek: Man with World's Longest Nose Dies Suddenly at 75
Mehmet Ozyurek, the man with the world's longest nose, has passed away at 75, holding the Guinness World Record for three consecutive times
Despite facing taunts and cruelty, Mehmet embraced his unique feature and found peace, representing Türkiye on an international scale
Known for his extraordinary sense of smell, Mehmet's 8.8 cm nose drew attention wherever he went until his death
The man with the world's longest nose, Mehmet Ozyurek, has suddenly died at the age of 75, the Guinness World Record has reported.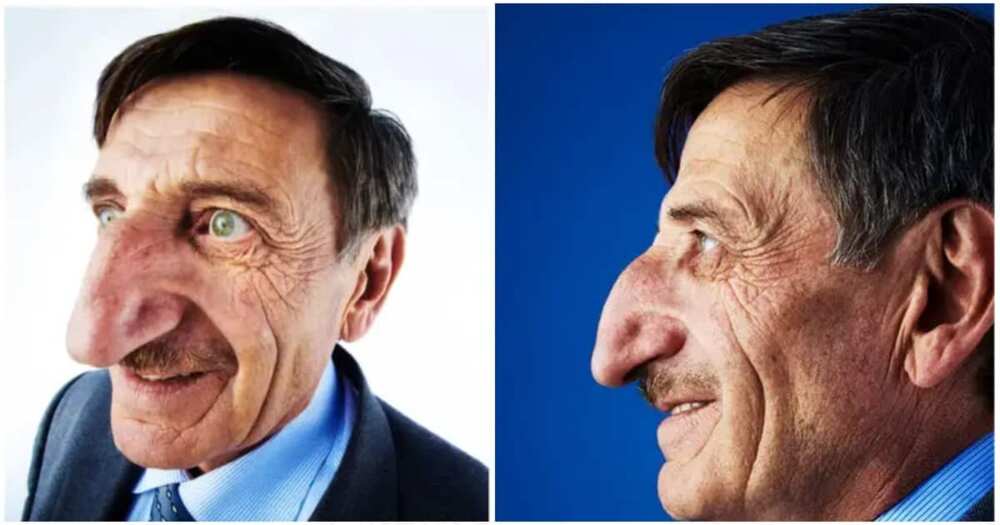 Mehmet held 3 Guinness World Records
The Türkiye national who had a real zest for life was awarded the title of the longest nose on a living person (male) three times: first in 2001 on Guinness World Records: Primetime in Los Angeles, again in 2010 on the set of Lo Show dei Record in Italy and one last time in 2021.
GWR reports that Mehmet's nose measured 8.8 cm (3.46 in) from the bridge to the tip.
His son Barış said: "I sincerely thank the people of Artvin and their fans. We have pain; my father was very kind-hearted, he tried not to offend anyone. My father was not only at peace with his nose, he was at peace with his life."
He told us in 2021: "My sense of smell is different from other people.
For example, when he entered his house, he could tell the kind of dish they were cooking.
"I love it, this feature. The world likes it, Guinness World Records likes it, of course, my wife likes it too!" he quipped.
Mehmet loved his nose
He told us (GWR) that his arrival into any room would draw immediate attention, but that it didn't bother him one bit.
"I love my nose of course… I have been blessed," Mehmet proudly said."
Mehmet always had a love for his unique feature, even though people cruelly taunted him about it during his formative years.
"My friends used to call me Big Nose to upset me. But I looked at myself in the mirror – I discovered myself," he said.
"God made me like this, there is nothing that can be done in this situation. I learnt to live in peace with my physique. I am extremely pleased to represent Türkiye, the Black Sea or Artvin on an international scale," he added.
Meet Nigerian boy with 8 Guinness World Records certificates
Meanwhile, Legit.ng previously reported that a Nigerian boy with eight Guinness World Records certificates had surfaced online.
The boy, who is a skilled football toucher, has been listed in the Guinness Records a whopping eight times.
Little-known Kipo's photographs with the certificates surfaced after the story of Hilda Baci, who cooked for over 100 hours, went viral. Victor received the certificate as a result of his proven ability to touch football in spectacular ways.
Source: TUKO.co.ke