"Never Lease Out Your Lands": Farmers Use 'Juju' to Chase Man who Gave them 10 Acres of Land to Farm
A Nigerian man has regretted buying about ten acres of land and leasing it out to farmers to use for a while
The young man returned to claim his land only for the farmers to turn fiercely against him to ensure he doesn't succeed
Netizens have penned down their opinions about land issues with many sharing their experiences as real estate agents
Some time ago, a Nigerian man acquired about 10 acres of land and leased everything out to farmers.
The reason behind his action was the fact that he still had things to do and wasn't ready to start a project on the land yet.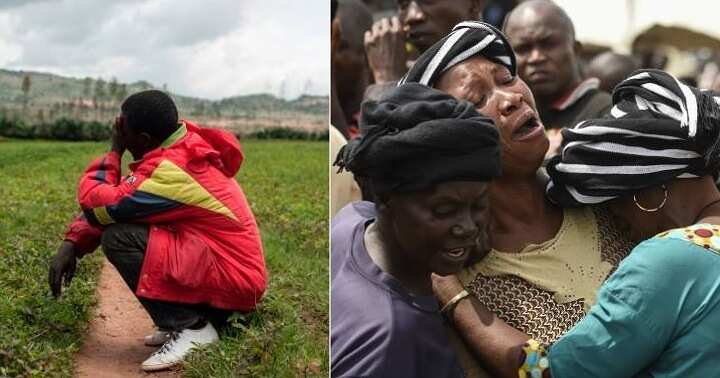 However, when it was finally time to use his land, he returned to face a major battle with the farmers who decided to go spiritual.
All the farmers joined heads together and used 'jazz' to make sure the man does not reclaim his land from them.
Etubo Lion shared the story on Twitter saying:
"Someone just told me a story of how he bought like 10 acres of land in Naija and leased it out to farmers since he had no plan to use the land at that moment. Then these "farmers" begin do jazz because they didn't want to get off his land when he wanted to start his project."
"If you see what they have used his eyes to see on top his land ehn? I was just shouting, "omoooo". I do hear stories about all these land wahala but omooooooooo. As in, Omooooooooooo."
Social media reactions
Onokdee said:
"Even all this mushroom churches are not exempted. That's why it's always advisable to hand over ur land and landed property to estate surveyors to manage."
Oluwake wrote:
"Real estate is emotional for almost every human being. Hence, it is advised that it is approached with oju lile (strong). Unless you are in it for charity or social impact. Any other time, be always guiding.
Ola Ose added:
"My friend's dad leased a land for a mosque to do hidi prayers on it during fasting, na emotional blackmail dem take collect the land from him, telling him Allah wont be happy with him if he collect land from his servant."
See the tweet below:
Lady builds small house, moves in without ceiling
Meanwhile, Legit.ng previously reported that a young lady, @kakokaondjafa, has shared a video of the small house she built for herself. She said she could not believe she was now a landlady.
The lady's house is as small as one built as a security outpost attached to a big building. The flooring of the building is tiled. At the corner of the one-room building is a well-laid bed. It has a very small window in front.
The only entry to the house has a wooden door. In another clip, she was seen painting an interior of a building. She said the painting was for a business purpose and not the same house.
Source: Legit.ng