Man who could not Read at the Age of 18 becomes Youngest Black Professor at Cambridge University
The story of a 37-year old Jason Arday who is currently the youngest black professor at Cambridge University is inspiring
The black man who could not speak when he was 11 did not let his condition prevent him from succeeding
Against all odds, he became one of the most respected academics teaching at one of the best universities in the world
Jason Arday was diagnosed with autism spectrum and global development delay at an early age.
According to the NY Post, it was only at the age of 11 that Arday was able to utter his first word and he could neither read nor write before the age of 18.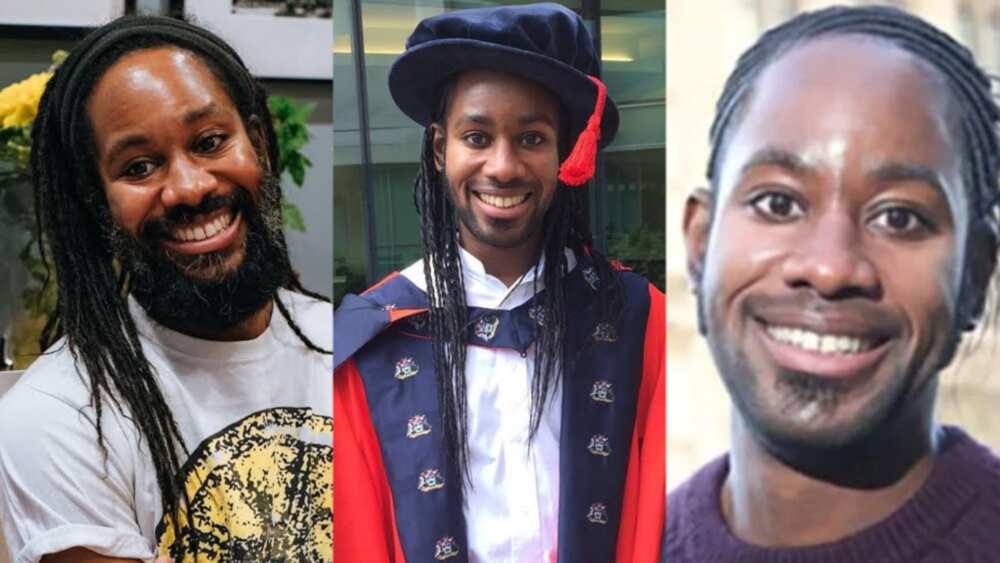 Dreaming big in the face of challenges
Even as he was, Arday had great dreams. He wrote on his mother's bedroom wall that he would eventually become a Cambridge or Oxford University staff. This dream has become true.
His hard work took him to the doorstep of his dreams. Now the youngest black professor at Cambridge University, Arday is another example of a man who fought the odds and won.
"As optimistic as I am, there's just no way I could have thought that would have happened. If I was a betting person, the odds on it were so long. It's just mad," Arday said in an interview with The Times of UK
Journey through academics
The 37-year-old has a degree in physical education from University of Surrey and two masters qualifications from the same university. He earned his PhD in 2016 on education at Liverpool John Moores University.
The south-london professor said he loved his job and had always been passionate about education: "A lot of academics say they stumbled into this line of work, but from that moment, I was determined and focused — I knew that this would be my goal," he said.
Arday now making dreams possible
Arday's work is aimed at opening more doors for people like him, people from disadvantaged communities, with a bag full of dreams.
Bhaskar Vira, Vice-Chancellor of Education at Cambridge University, had praised Array as an exceptional scholar.
"He will contribute significantly to Cambridge's research in this area and to addressing the under-representation of people from socioeconomically disadvantaged backgrounds, especially those from Black, Asian and other minority ethnic communities," he said.
Earlier, BBC had pointed out that there are only five other black professors in the university.
Source: Legit.ng