Japa: 5 Universities in the UK and How Much They Charge Nigerians as Fees for Master's Degree
There is currently a rush to study abroad as many Nigerian students want to possess foreign certificates to increase their chances of getting jobs in the highly competitive labour market.
Others see foreign schools as the easiest means of relocating from Nigeria since it offers them the chance of becoming residents after graduation.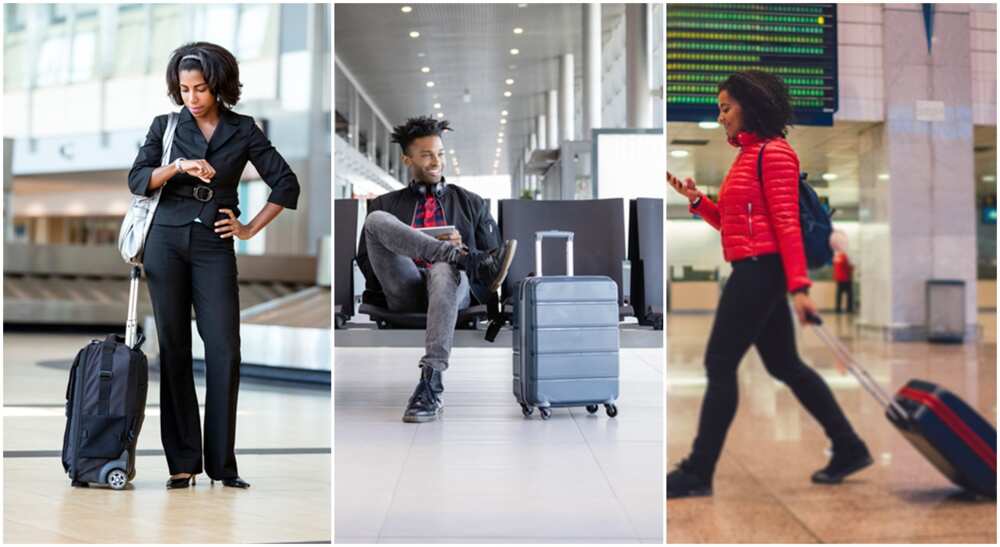 For these and many other reasons, many Nigerian students are making concerted efforts to gain admission into universities abroad.
The United Kingdom is one of the most preferred destinations for Nigerian students seeking to study abroad.
But the problem is that many Nigerian students do not know the school fees they are required to pay as international students.
Also, some Nigerian students do not know that universities in the UK charge them differently from the citizens of the UK.
In other to help prospective students have an idea of what they will be paying as school fees in their chosen UK universities, Legit.ng has compiled five schools and their fees for international students seeking a master's degree.
1. Cranfield University fees for Nigerian students
Cranfield University is one of the top-rated schools in the UK that accepts Nigerian students. It is located at College Road Cranfield and Shrivenham, Swindon, UK.
The master's school fees at Cranfield University for international students range from N6.7 million to N17.4 million.
However, the cost is dependent on the course of study. Some courses such as Advanced Chemical Engineering go for about N12.4 million.
2. Keele University school fees
Another school where Nigerian students apply to in the UK is Keele University. At Keele, international students are charged according to bands. The school explains:
"Fees for International students are set in bands depending on what facilities and resources are required."
The school fees for Nigerian students at Keele University range from N8.7 million to N13.7 million. Again, this is dependent on the course and discounts that may apply.
3. The University of Aberdeen fees for Nigerians
This university is located at King's College, Aberdeen, UK, and it is one of the schools that accepts applications from Nigerian students.
The University of Aberdeen was founded in 1495 and is rated highly.
As a Nigerian student going to study at the university, you should prepare to pay between N7.8 million to N15.2 million. The fees could be higher or lower depending on the course of study.
4. University of Bristol school fees
Just like other UK schools, the University of Bristol has different fees for Nigerian master's students and other international students.
At the University of Bristol, Nigerian students will be expected to pay fees ranging from N6.2 million to N26.5 million.
The course of study most times determines how much you will pay. For instance, a course such as a master's in Engineering goes for N14.6 million.
5. University of East Anglia school fees for Nigerian students
The University of East Anglia is equally a top school in the UK and like other schools over there, their fees apply differently for international students.
Masters students coming from Nigeria to study at East Anglia will pay between N11.1 million and N14.4 million.
Just like other schools, the fees will differ according to courses. A course such as Biological Science goes for N13.2 million.
List of application documents
In a related story, Legit.ng listed six documents that Nigerian students need to have before applying for admission in Canada.
The documents are the requirements that schools in Canada ask for before granting admission.
Some of the documents include international passports, transcripts, and more.
Source: Legit.ng