UK Govt May Deport Nigerian Students After Graduation as Push For Visa Change Intensifies
Nigerians studying in the United Kingdom may be deported after studies as calls for study visa grows
The country's home secretary, Suella Braverman is proposing a raft of changes to cut down work visas for foreign students
Nigerians students and their dependents reportedly contributed about 1.9 billion to UK economy in 2021
International students in the United Kingdom, including Nigerians, may be at risk of deportation after their studies.
A Daily Mail report says that Suella Braverman, the UK's Home Secretary is pushing for visa change to force foreign students out of the country if they are unable to secure a skilled job six months after the completion of their studies.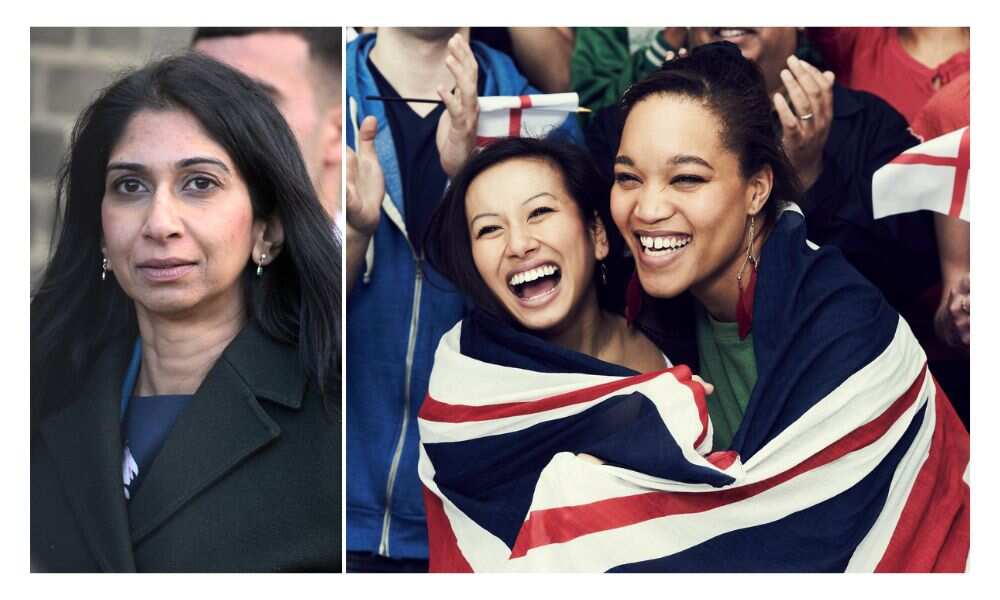 UK may cut visa for unskilled foreign workers
The Minister has agreed to cut immigration and greatly reduce the number of unskilled foreign workers coming to the UK from 239,000 to just tens of thousands.
The report stated that the minister intends to also bring down the number of students who can apply for a graduate post-study work visa, letting any of the students who passed their degree exams to remain and work in the country for two years.
The latest push poses a risk for Nigerians as the UK has become a a destination of choice for those in search of a better standard of living.
Nigerians contribute billions to UK economy
According to data from the UK government, the number of student visas given to Nigerians spiked by 38.5 per cent to 50,960 in 2022, the highest in four years.
Also, the number of Nigerians given skilled work visas went up by 15 per cent to 8,646 in September of last year.
SMB Intelligence, a market intelligence firm, estimates that Nigerian students and their dependents contributed about 1.9 billion to the UK economy in 2021.
The Department for Education is said to be resisting the Home Secretary's plan to cut study visas to six months after graduation.
At the moment, students who come to the UK to study can stay back for two years after graduation. The arrangement has lured many Nigerians to the country as the first country of choice for international education.
UK Government invites Nigerian teachers for work, offers N15 million annual Salary
Legit.ng reported that from February next year, Nigerian teachers who migrate to the United Kingdom will attract at least N15.065 million in annual salary.
Data from the UK government's website, which offers guidelines to non-UK citizens who want to teach UK schools but are eligible outside the country, says that the remunerations would depend on qualifications and the region where the teacher is applying from.
According to reports, the UK had early in December listed Nigeria among countries in Africa whose citizens can apply for qualified teach-status via the Teaching Regulation Agency in the United Kingdom, beginning February 2023.
Source: Legit.ng