"My Grandma Influenced My Love for Food": Nigerian Lady Who Teaches People How to Cook Shares Her Story
A brilliant food content creator, Grace Adepoju, who runs Velvety Foodies has in an interview with Legit.ng's Joseph Omotayo talked about her passion for food and the challenges of being a content creator in Nigeria.
Grace, who said that she discovered her passion for creating food content two years ago, described herself as a person who does not relent when chasing her goals.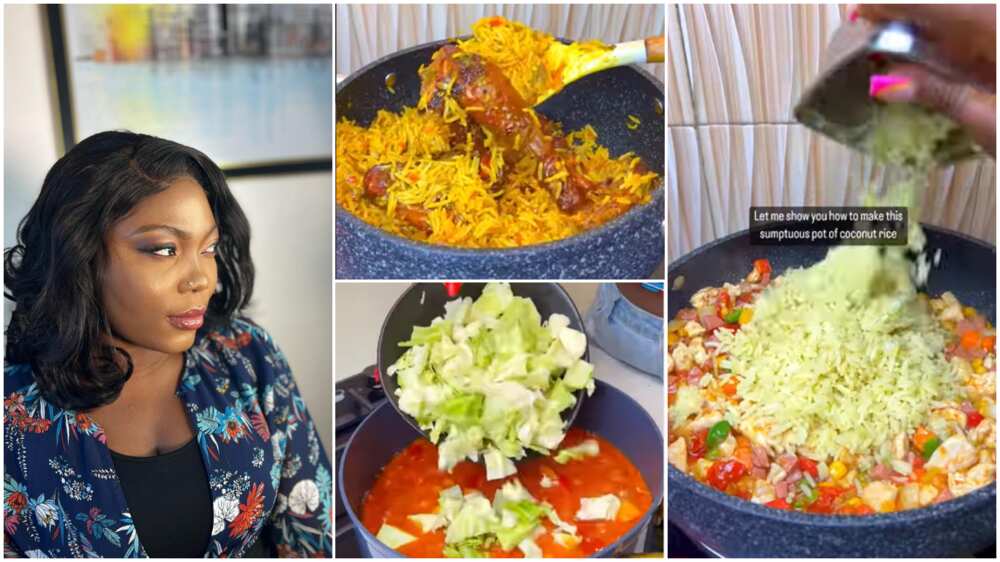 How my love for food started
The lady traced her love for cooking to her grandma. She added that the woman always frowned against buying meals from canteens because they could be unsafe for consumption. Grace said:
"...my grandma never allowed us buy food because she always complained of the hygiene. She didn't how it was being cooked and also because the meal was not economical. We cooked all the food that we ate while I was growing up. So this was where the love came from."
PAY ATTENTION: Follow us on Instagram - get the most important news directly in your favourite app!
The brilliant content creator stated that since she loved food, it is no wonder that she is also deeply involved in the making process.
Challenges as a content creator in the food niche
Grace said that with content creation, there is always the need to learn new things. In that regard, it could be quite challenging. In her words:
"In food content creation, you can't say 'I have gotten a hang of it'. You always have to keep learning."
She added that the issue of space was also an obstacle she recently overcame. Like many entrepreneurs in Nigeria, Grace said electricity and funding also posed some challenges.
Picking content-making over feeding people
Grace decided to stick with creating food content rather than selling meals because the former is a hard task. She said:
"I used to sell food before. I had clients that I used to deliver food for in Magodo when I just started cooking but now I only teach."
Though she looks forward to owning her restaurant someday, Grace only teaches people the art of food making for now.
Setup up a good kitchen for her content
Grace, whose family moved to a new house recently, revealed she now has a larger kitchen for her business. Without mentioning an exact setup cost, she said that having a kitchen like hers could gulp between N2m and N3m. On her future goals, she said:
"I want people to be able to try out new things even as I experiment with cooking. I also want people to eat healthy. I want to able to show you how to do things better in the kitchen and inspire your next meal."
Lady cooks for her boyfriend working on site
Meanwhile, Legit.ng earlier reported that a young lady, @stefnanyy, showed her boyfriend much love as she took food to the man where he was digging a soakaway at a building site.
When the man saw her, he was happy as he took a break from his onerous task. Despite how sweaty his whole body was, the lady stayed close to him as they made a video together.
Many people praised the lady for showing her boyfriend amazing love as they prayed their relationship would grow stronger.
Source: Legit.ng