22-Year-Old Dancer, Martina Takes a Bite of The Dance Industry, To Open the Biggest Dance Studio In Abuja
A 22-year-old dancer, Martina Peter has announced plans to open her own dance studio in Abuja
Peter urged Nigerian youths to embrace dance as the industry has become lucrative and means of employment
She said the opportunity is open to both males and females who want to make a leaving through dance
Award-winning Whiskey Mistress Dancer, Peter Martina has disclosed that she is working hard to open one of the most entertaining and biggest Dancing Studio in Abuja and across the country as time goes on
She urged young girls to take the opportunity of the Nigerian entertainment industry to utilize their potential saying that for you you to go far in life, you must be determined, focused, and hardworking, women should not see men as their providers.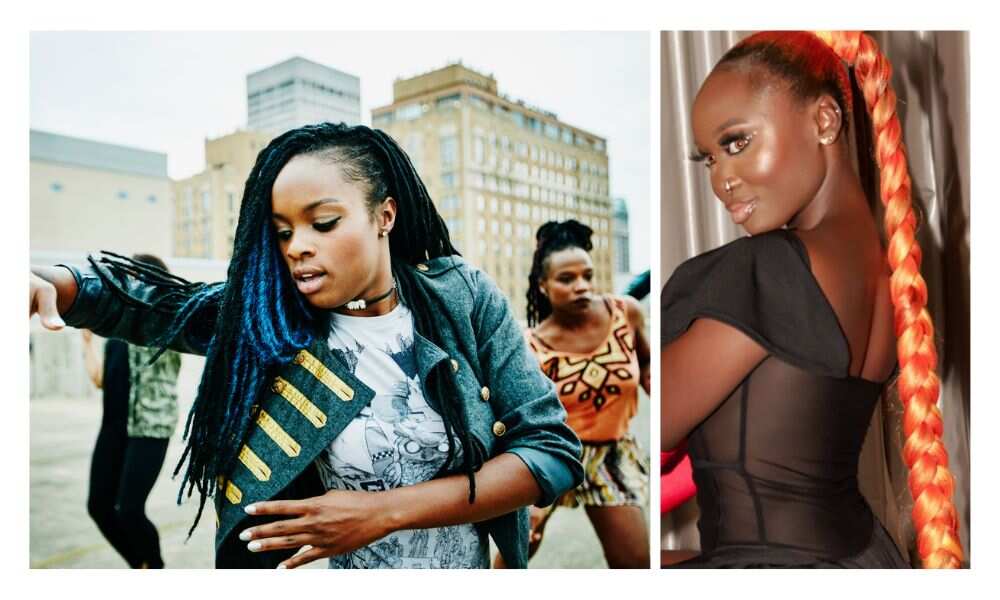 Plans to onboard dancers for business opportunity
Martina stated this in Abuja saying that "I am working on opening a big dance studio in Abuja where people can learn the art of dance.
PAY ATTENTION: Сheck out news that is picked exactly for YOU ➡️ find the "Recommended for you" block on the home page and enjoy!
According to her, this is not limited to only females, is going to both, old and young, something of exercise because dancing can keep you fit and you can also use it for leisure.
She said:
"Everything starts with God and our determination as well, once you are determined, there is nothing you won't achieve. You have to take a step at a time, but then I believe that with my consistency and with my current team, I can actualize my dreams by having the biggest dance studio in Abuja with branches in other states.
Asked if she has shared this with her boss, she said Mrs Adenike Isi Adeeko is the type of boss that encourages you to dream big, and she's put this big dream in my head.
"She encourages us not to pay attention to small things, because those big ones that people are having, you can have as well because they don't have two heads and if you set your mind to it, you are going to have it.
"I have spoken to her about being a partnership with her and she said she wouldn't mind partnering with me and we could start something together," she said.
Speaking on what motivated her to dance she explained that right from when she was little, I loved to dance and I won a series of awards at little age and was always happy.
While speaking on her experience, she said she didn't start with nightlife, but began working in an eatery because I Know how to cook and make snacks before moving to Abuja.
Motivations from dance
Speaking on her journey at Whiskey Mistress, she stated that working here has shaped her life because of the kind of boss I have.
My boss is very kind, good to work with and she always likes to bring you to close, and encourage you. She would always tell you that I would not give you money, but she will teach you how to make money and you can also teach others so others can benefit from you and everything I have achieved so far, I am glad to be here, she said.
According to recent reports, dance is a multi-billion dollar industry and successfully attracted investments from funders.
While it is not clear the worth of the industry in Nigeria, dancers such as Kaffy has successfully notched up deals worth millions of naira in Nigeria.
This is what Peter hopes to achieve with her ambitious project.
Abuja-based hospitality company to open more branches in Nigeria soon, says Adeeko
Legit.ng reported that the Chief Executive Officer and founder of Whiskey Mistress, Adenike Isi Adeeko has said the whiskey mistress is working to open branches in some parts of the country after its one anniversary coming up in June 2023 .T
his is as Adeeko also revealed that Constantine Madi, who was initially supposed to partner has since relocated to Lagos, and since then everything has been moving smoothly, hospitality genius said.
Adeeko said in Abuja on Tuesday, January 10, 2023, stated that with Whis­key Mistress the hospitality firm is again setting the pace in terms of bringing innovation and satisfaction in the hospitality business, it will be nothing like nightlife has seen.
Source: Legit.ng