Kristina Ozturk: 24-Year-Old Lady with 23 Kids who Has 16 Nannies and Spends over N3m Monthly on Them
A 24-year-old woman from Russia is married to a 57-year-old millionaire husband named Galip and they have an interesting family
The couple have 21 children they got through surrogates and have hired 16 nannies to help them raise the kids
The couple spends over N39,184,729 in a year on their live-in nannies, which translates to about N3,264,161 a month
A 24-year-old woman named Kristina Ozturk and her millionaire husband, Galip, have spent N67,649,109 between March 2020 and July 2021 on their live-in nannies.
The couple spends over N39,184,729 annually on their live-in nannies. This translates to about N3,264,161 a month.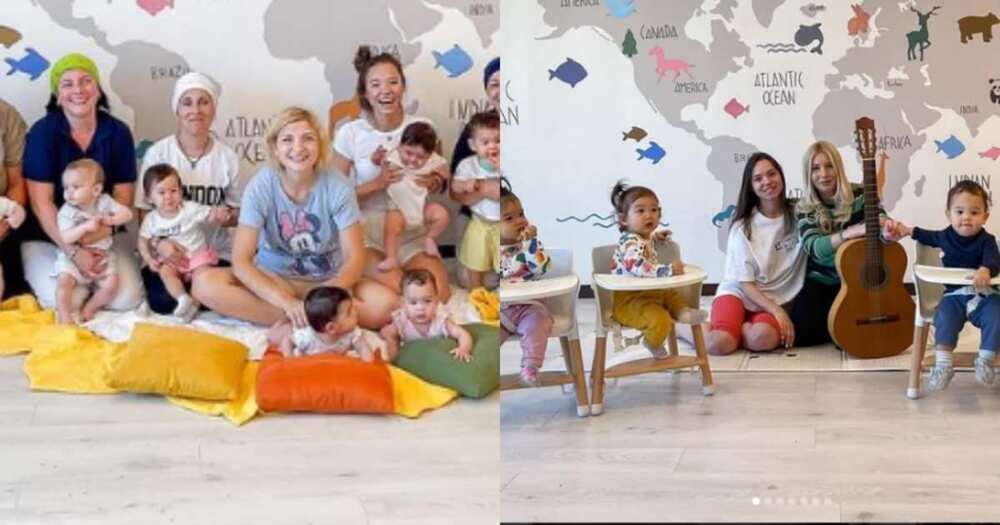 They acquired 21 kids through surrogacy
The couple got together, each with one child from their previous relationships, but together, they acquired 21 more kids through surrogates, making 23 kids.
PAY ATTENTION: Install our latest app for Android, read best news on Nigeria's #1 news app
The two have hired 16 nannies to help them raise the kids, but the mum, Kristina, insists that she is a hands-on mother.
Speaking to The Sun, the mum said that she is with the kids all the time doing the things that moms usually do.
"The only difference is the number of kids. Each day is different, from planning staff schedules to shopping for my family," she was quoted by the news outlet saying.
Never a dull day
Kristina said that her days are never dull.
According to her, the nannies work a rolling schedule of four days on two days off.
The nannies sleep in their bedrooms near the kids. Of course, the nannies have their kitchen too.
Kristina also added that she has a special bond with every child.
In her words:
"I wish every parent to be able to spend all their time with their children, because this is the most important thing in life."
Woman who delivered ageing child says she is now a laughing stock in the community
Meanwhile, Legit.ng previously reported about a woman who went viral for delivering an 'ageing child.'
In Libode just outside of Mthatha in the OR Tambo region in South Africa, on 26 June, the family of Mtshobi saw themselves giving care to their infant, who was born with progeria, and life has since been intense in the family.
The grandmother, Ntombizakhe Mtshobi, who is 55 years old, says that this is so hard to accept. It's never been seen before that a two-month-old baby looked that old.
Source: Legit.ng