Man Wins Over N410m in Lottery, Surprises People When He Said He Will Buy New Slippers and Toothbrush
The man who won $1m (N410,910,000) disclosed that he will first get himself a new electric toothbrush and a pair of flip flops
According to media reports, the man went to collect his winning in the company of his lover of one month
His humility impressed many who wondered why he could not go for the most expensive items after winning millions
Most people will go for the most expensive items and things upon winning millions through the lottery.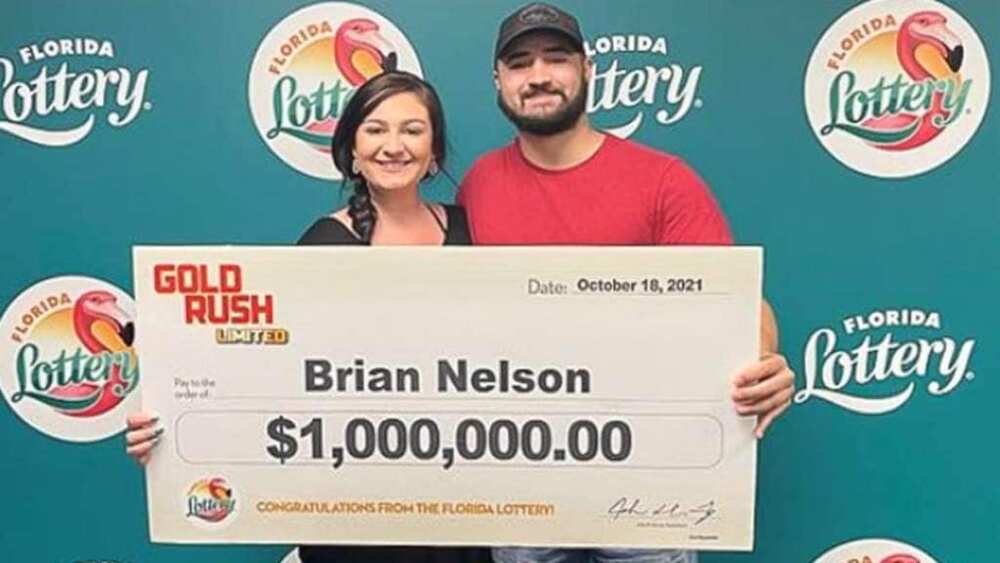 Humble millionaire
Well, everyone is not Brian Nelson, 26, who won a lottery but disclosed he was going for the most unexpected things.
According to WSBTV, Brian did not go for the most expensive things such as gadgets and holidays but very simple things such as an electric toothbrush and a good pair of flip flops, lol.
This was first made public by Florida lottery officials in an official news release.
"I'm just looking forward to upgrading to an electric toothbrush and splurging on a good pair of flip flops," Brian told lottery officials on Tuesday, October 19, in a news release.
How his life turned around
WFTV reported that Brian traveled all the way to Tallahassee to claim his prize in the company of his fiancée of one month, Emily Pelton.
Lottery officials intimated that Brian landed his fortune after buying a KSh 2,000 (N7,411.78) Gold Rush Limited scratch-off ticket at a Quik Mart in Leesburg.
In the news release, the officials disclosed that Brian chose to take his winnings in a one-time, lump-sum payment of $1m (410,910,000).
Another lottery win bought a second-hand car
Meanwhile, Legit.ng earlier reported that a 42-year-old British man's life changed completely after he won £105 million, more than N50 billion, in the EuroMillions jackpot.
Steve Thomson might not need to work another day in his life but he revealed that he was continuing with work.
Thomson said he decided to continue working because it made him "feel normal". It was gathered that the lotto winner is also not splashing any money on flashy cars - which he dubbed "a waste of money".
Source: Legit.ng