AppleEvent: New MacBook Laptop Will Cost Over N1m to Get, the World React to Price
Apple has unveiled some of its latest tech that has hit the markets, the new MacBook Pro will retail at R36 000 (N1,013,099.40)
The tech giant apparently has conceded defeat and abandoned their "no ports" policy and reintroduced SD card readers and HDMI ports
Fans took to social media to celebrate the powerful new laptop while others lamented the high price
On Monday, October 18, fans of Apple waited patiently for the #AppleEvent to learn about the latest gadgets from the tech giant.
What had a lot of people talking was the new MacBook Pro 16-inch version which costs a whopping R36 000 (N1,013,099.40).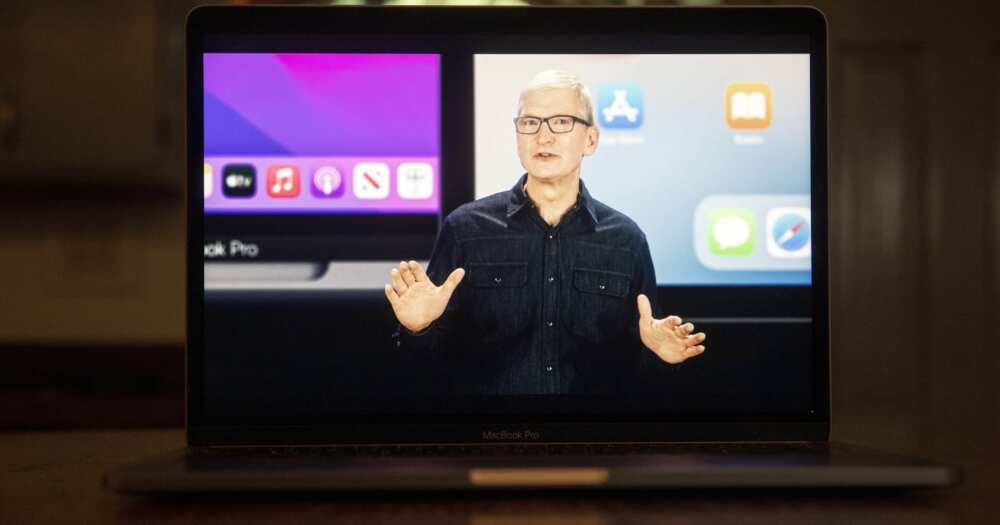 Cheaper alternative
The smaller 14-inch version retails at slightly cheaper, R30 000 (N844,801.80), the price has some people questioning if the laptop is value for money.
The new AirPods 3 were also unveiled and they will set a person back $175 (N71,928.50).
Legit.ng took a look at how the world reacted to the latest news from #AppleEvent.
@ken_polo11:
"I was excited for the new MacBooks, until I saw that starting price."
@austinnotduncan:
"The new AirPods 3 look exactly like the Pros when they're in your ears so no one can tell you didn't spend the extra money."
@heyitsdanielk:
"Apple admits defeat. Magsafe, HDMI, and SD card ports are back and the first MacBook Pro worth buying since 2016 is here! #AppleEvent"
WhatsApp to stop supporting some iPhones
Meanwhile, Legit.ng earlier reported that WhatsApp, the Facebook-owned messaging app, is updating its software requirements and as such has announced that some iPhones will need to upgrade to higher versions in order to remain compatible with its service.
As reported by The Guardian, the firm disclosed that it is blocking its support for a number of older devices beginning from November 1.
It noted that iPhones users who bought their devices before 2016 will have to upgrade them to at least iOS 10.
Moreover, Businessinsider has it that the app will only be compatible with devices running on KaiOS 2.5.1 or above, which include the JioPhone and JioPhone 2.
Source: Legit.ng